Carbon tax battles heat up — over paper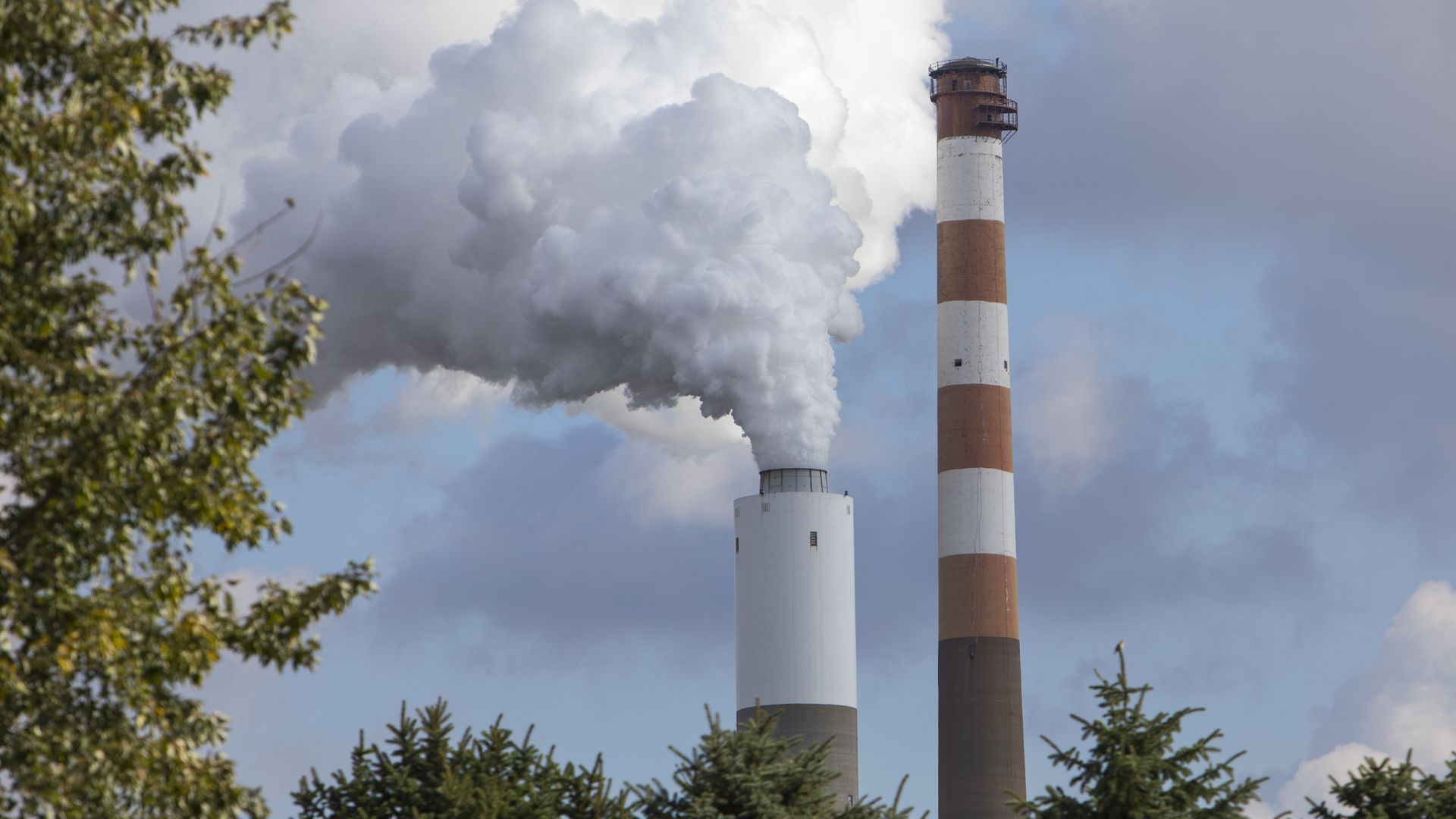 A conservative group is releasing a report today concluding that a carbon tax would raise less revenue and cut less emissions than often claimed.
Why it matters: Behind every great legislative fight in Washington is a plethora of reports arguing over it. As momentum (slowly) builds for Congress to consider a carbon tax, a long politically fraught policy, conservative opposition is intensifying. The report's release, by the Institute for Energy Research, follows a series of reports in support.
Driving the news: A $40 carbon tax proposal by a group called the Climate Leadership Council is ramping up with ExxonMobil, the world's largest publicly traded oil company, funneling $1 million into a parallel lobbying effort.
Washington State voters are set to decide whether to support an initiative on this year's ballot that puts a price on carbon emissions.
These developments, along with the imminent midterm elections, prompted Tom Pyle, president of the Institute for Energy Research, to finish a report his group had been working on for much of this year.
"Quite candidly the CLC stuff is gaining some financial support and some other things. There is all this talk what happens in Washington state, whether that incentivizes people, what happens after the election if the House flips. Our main goal is to get it finished and out so there is a solid foundation of material to show what the impacts would be."
— Tom Pyle, president, Institute for Energy Research
The details: Pyle's group enlisted Capital Alpha Partners, a strategic policy research firm, to model several different prices of carbon to show its potential impact, particularly on raising revenue for overhauling the tax code and lowering carbon emissions.
The 100-page report bases its modeling off government numbers and concludes a carbon tax raises a usable revenue of just 32 cents on the dollar, based off how the government scores taxes and also assumptions about how lower-income households would be insulated from the tax.
None of the carbon prices the report modeled, ranging from $36 to $144 a ton, could meet the 2040 goals laid out in the Paris climate deal.
"The basic point is the carbon tax is not an efficient revenue raiser for tax reform," Pyle said. "I've always expressed my concern it would be part of a package."
The other side: Several other reports have found different conclusions:
Alliance for Market Solutions, a conservative nonprofit pushing a carbon tax recently prepared a report, by Ernst & Young, finding a carbon tax is better for the economy than regulations to cut emissions.
Columbia University's Center on Global Energy Policy has done a series of reports on the impacts of a carbon tax, generally finding a small impact on the U.S. economy.
The Climate Leadership Council released a report recently finding a carbon tax beginning at $40 a ton could exceed the U.S. 2025 targets in the Paris climate deal.
Between the lines: The aforementioned groups all acknowledge climate change is a problem the government needs to address. Pyle's group doesn't. "Our approach to public policy is to allow market forces, technology innovation to deal with these issues, these challenges," said Pyle, referring to climate change.
Go deeper