Report: Internal probe into Ryan Zinke referred to DOJ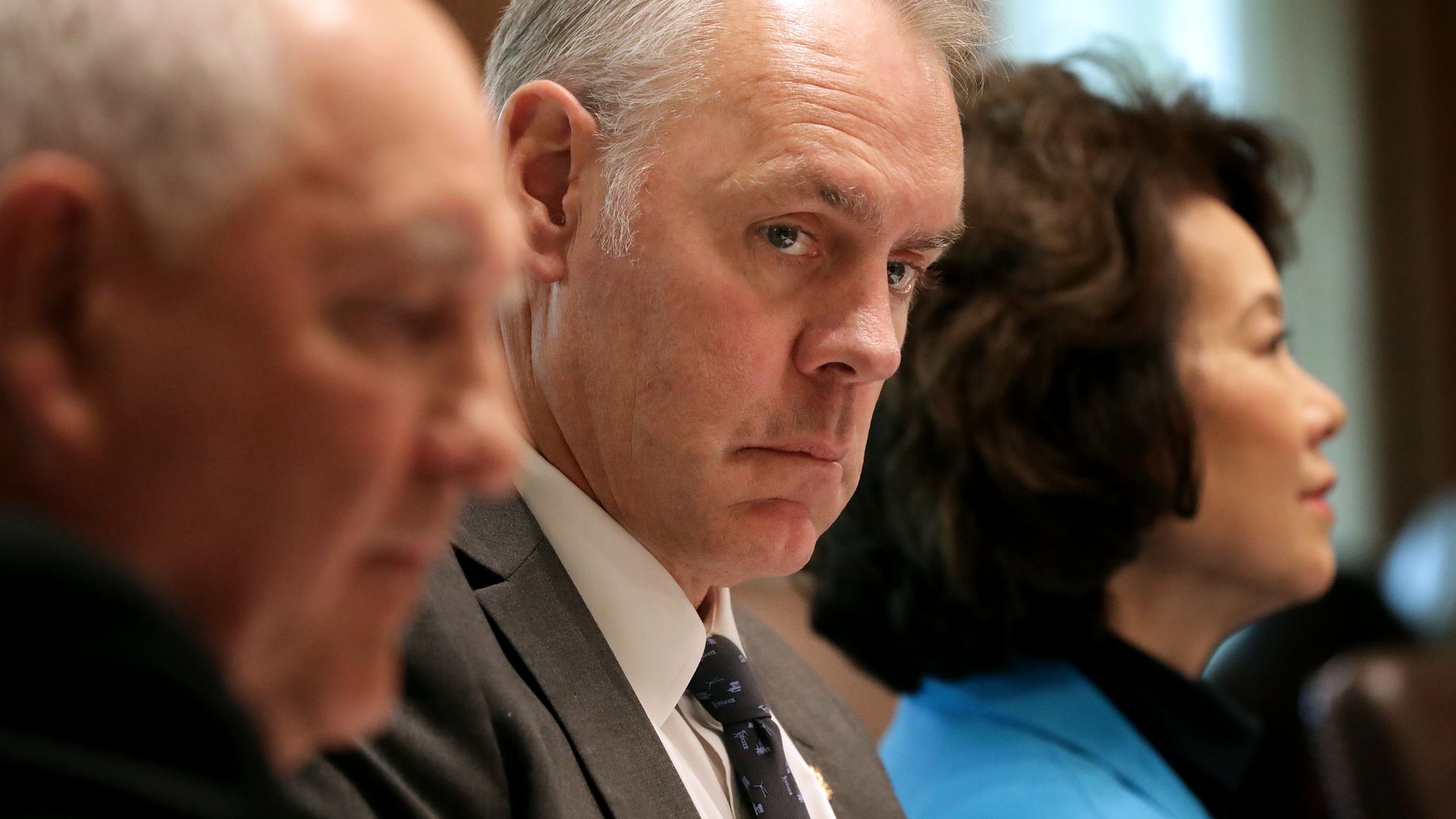 An ongoing investigation into Interior Secretary Ryan Zinke has been referred to the Justice Department by the agency's Office of Inspector General, the Washington Post reports, citing two individuals familiar with the matter.
Why it matters: This referral could result in the DOJ opening up a criminal investigation into Zinke's actions. Stephen Ryan, counsel to Secretary Zinke, told Axios that Zinke "has not been contacted or notified of any DOJ investigation or Inspector General referral. It is disappointing that unsubstantiated and anonymous sources have described an IG office referral to members of the media, as this violates DOJ and IG policy direction. The Secretary has done nothing wrong."
The details: The Inspector General's office is currently conducting at least three investigations linked to Zinke, including a real estate deal that could have violated conflict of interest laws and his decision to block tribes from opening a casino in Connecticut. The Post said both its sources "did not specify which inquiry had been referred to the Justice Department."
What to watch: Axios' Amy Harder notes that, as these controversies pile up, Zinke will be appropriately compared to Scott Pruitt, who resigned as EPA administrator earlier this year under a cloud of ethical scandals.
Editor's note: This story has been updated to include the quote by Zinke's counsel.
Go deeper