In photos: Trump, family visits Pittsburgh synagogue after shooting
President Donald Trump, first lady Melania Trump, Ivanka Trump and Jared Kushner arrived in Pittsburgh Tuesday to express their condolences following the Saturday shooting at the Tree of Life synagogue.
The big picture: Funeral services have been held for three victims — Dr. Jerry Rabinowitz and brothers Cecil and David Rosenthal. President Trump and first lady Melania Trump also visited the University of Pittsburgh Medical Center to meet with the officers who survived Saturday's shooting.
The Trumps were met by Rabbi Jeffrey Myers who was conducting services during the shooting, per AP, and Ron Dermer, the Israeli ambassador to the U.S. Upon their arrival in Pittsburgh, the Trumps were not met by local officials, a typical greeting for such a visit.
Pittsburgh Mayor Bill Peduto suggested that Trump come next week because the city's priority on Tuesday will be the first funeral — not Trump's visit, per The Hill. He argued that Trump's visit would cause a spectacle.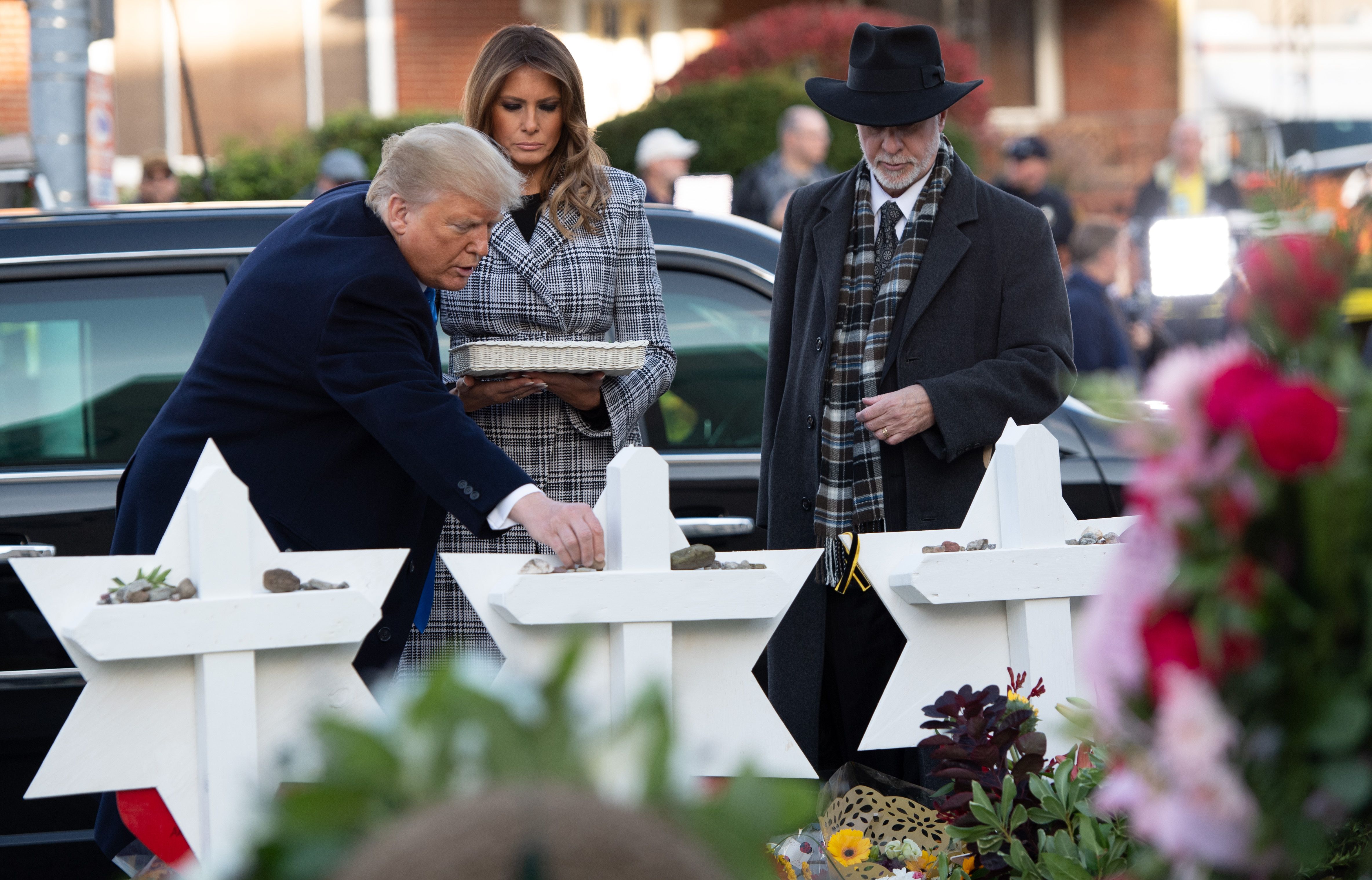 Several GOP and Democratic lawmakers, including House Speaker Paul Ryan and Sen. Pat Toomey (R-Pa.), have turned down President Trump's bipartisan invitation to come with him to Pittsburgh.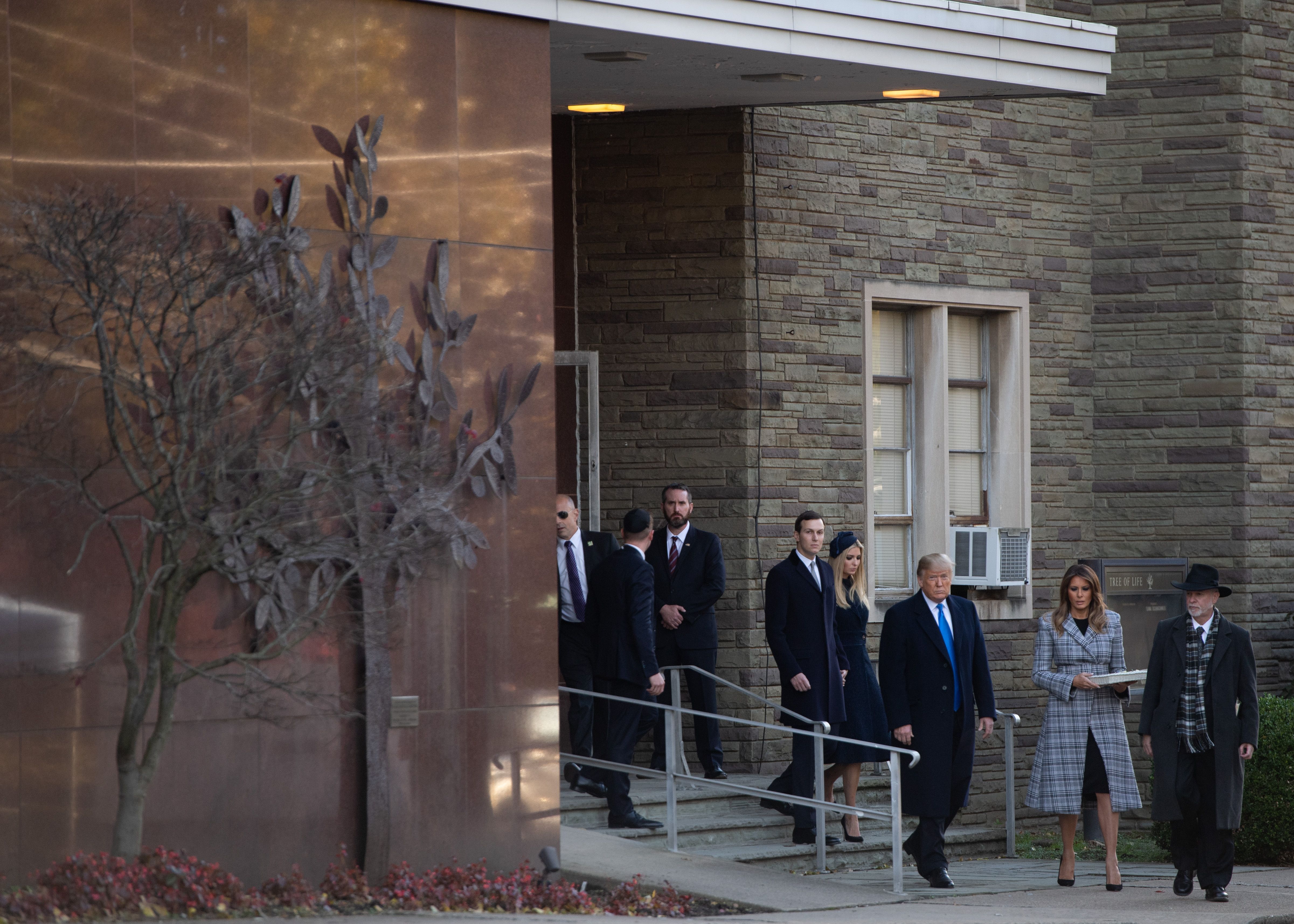 Several hundred people gathered to protest the president's arrival. A group of progressive Jewish leaders wrote an open letter on Sunday telling the president he is not welcome until he denounces white nationalism.
"We do not have enough public safety officials to provide enough protection at the funerals and to be able, at the same time, [to] draw attention away to a potential presidential visit."
— Pittsburgh Mayor Bill Peduto to the Pittsburgh Post-Gazette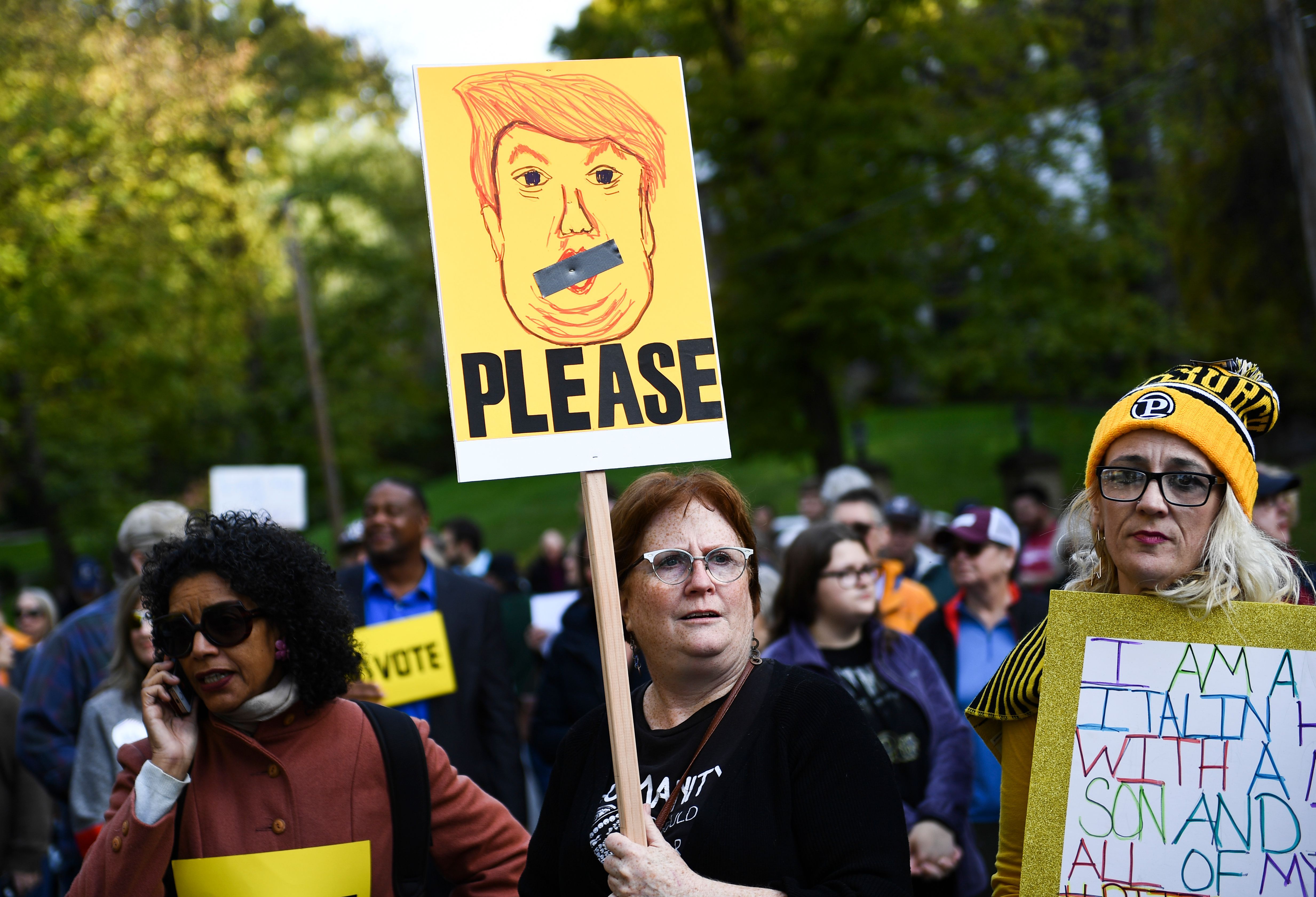 Go deeper