Shell to EPA: Be faithful to Paris climate deal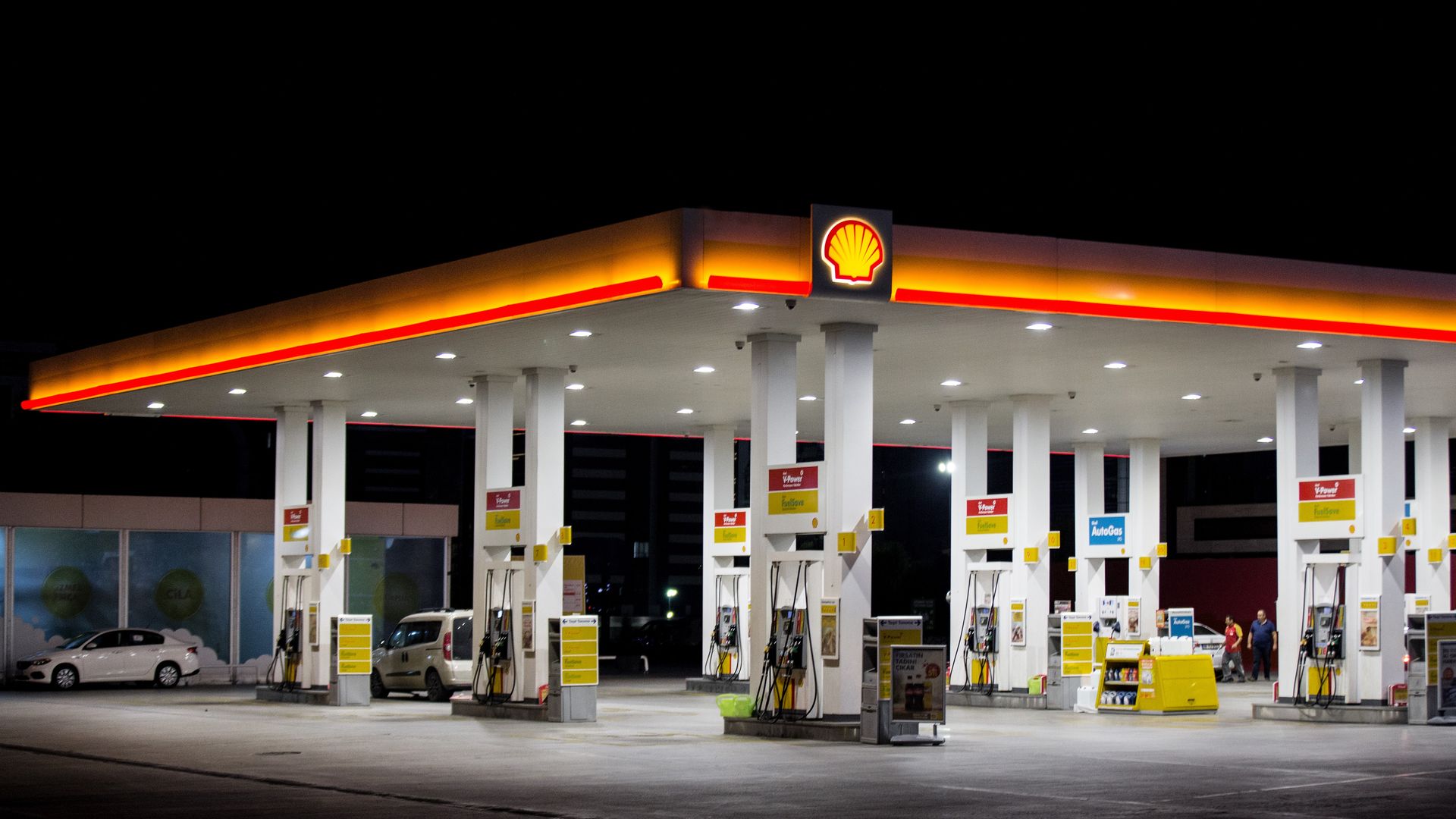 Royal Dutch Shell is jumping into the high-stakes fight over auto regulations.
What they're saying: According to some newly available comments filed with regulators, the oil giant says U.S. policy should be "consistent with the aim of the Paris Agreement." Shell "does not support" the administration's proposal to weaken federal mileage and carbon emissions rules by freezing them in 2020 rather than letting them become increasingly stringent.
Shell's comments push back against the EPA plan to revoke California's power to impose emissions standards that are tougher than the federal rules, calling it a "step in the wrong direction."
California has a special authority under the Clean Air Act to set separate tailpipe standards that roughly a dozen other states also follow.
Where it stands: California is fighting to keep its power to maintain tougher rules even if the federal standards are rolled back. But automakers fear that would create a messy patchwork and want California and the EPA to strike a deal that preserves a single nationwide set of rules.
The intrigue: The oil giant's views signal how the Trump administration's dismantling of Obama-era climate rules puts the White House to the right of even some big fossil fuel companies.
However, Shell's climate message is absent from more detailed comments filed by the American Petroleum Institute, the powerful oil-and-gas lobbying group.
The big picture: The fight over Obama-era auto rules — a pillar of the former president's climate policy — is pretty messy.
While big automakers say they don't support freezing the standards in place, they have lobbied for some kind of relaxation of the Obama mandates, calling them too stringent.
Shell, for its part, doesn't weigh in what the standards should be, but instead simply agrees with the auto lobby that they should not be frozen.
Go deeper