Grab raises $200 million, as it expands from ride-hail to finance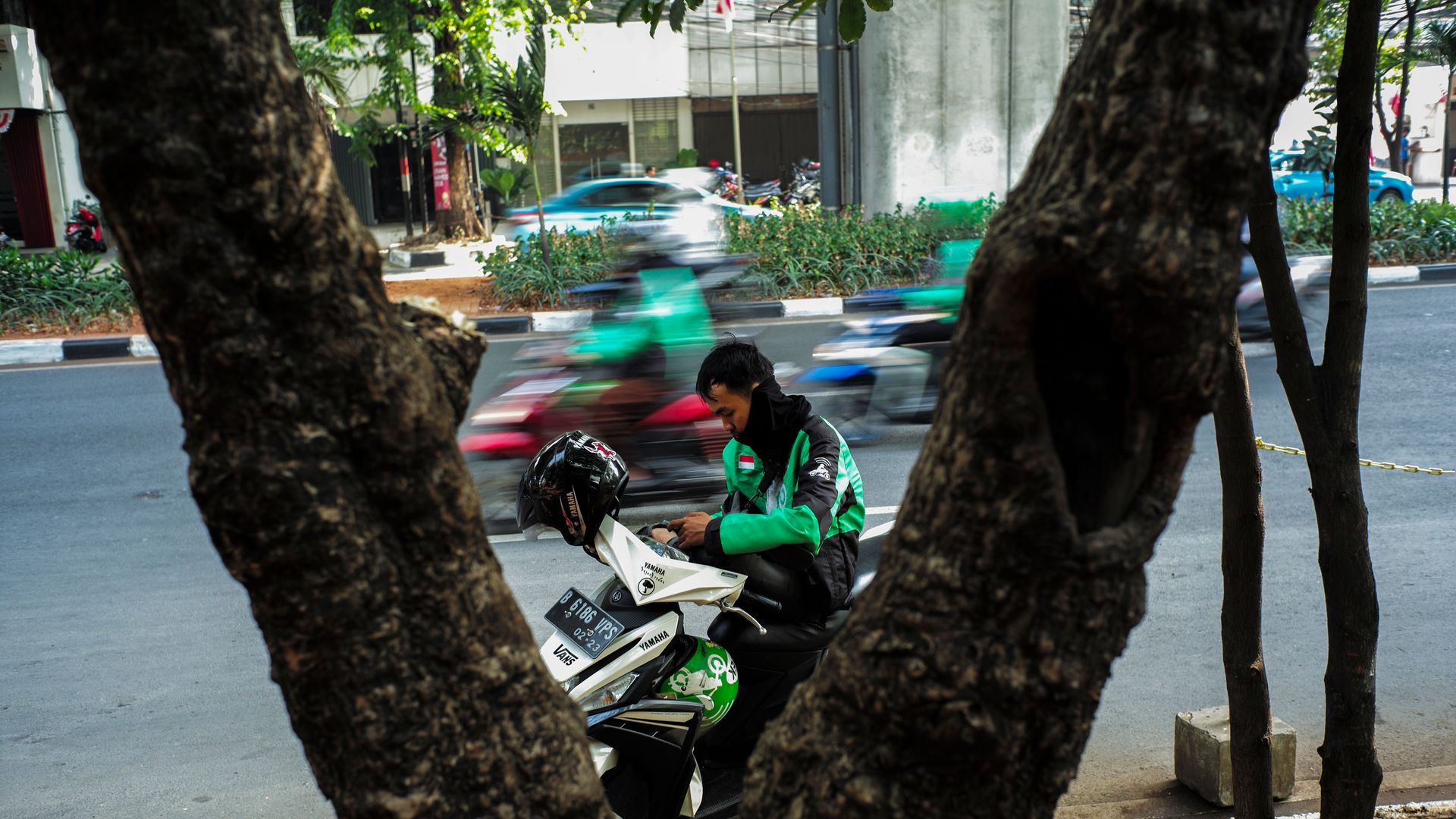 This morning, Grab announced a $200 million strategic investment from Booking Holdings, which most people still know as Priceline.
Why it matters: Grab began life as a ride-hail company, but it's also becoming one of Southeast Asia's largest non-bank financial firms.
Last week I interviewed Grab Financial execs Reuben Lai and Jason Thompson, as part of the Money 20/20 conference in Last Vegas. Some notes:
Several years ago Grab launched its own payments platform, which works with thousands of third-party merchants (and now even more, based on a partnership it just announced with Mastercard). It also has gotten into the small-business loan business.
Lai argues that finance is a bigger potential market for Grab than is ride-hail, given the large number of unbanked and underbanked people in Southeast Asia. But there are not currently any plans to spin off the unit. There are also no plans to expand into other geographic markets, such as China.
He also said that Alibaba never invested in Grab, contrary to many media reports from earlier this year.
Thompson was poached in late 2016 from Euronet to lead GrabPay, but now he is officially CEO of an Indonesia-based digital wallet company called OVO. There is a strategic relationship between Grab and OVO, but both Lai and Thompson got a bit cagey when pressed for specifics.
Speaking of Indonesia: Grab rival Go-Jek has secured around $1.2 billion at a valuation north of $9 billion, from existing backers like Google, Tencent and JD.com, per The Information. The round is not yet closed.
Go deeper