Mattis: Pittsburgh shooter "poorest excuse for a man"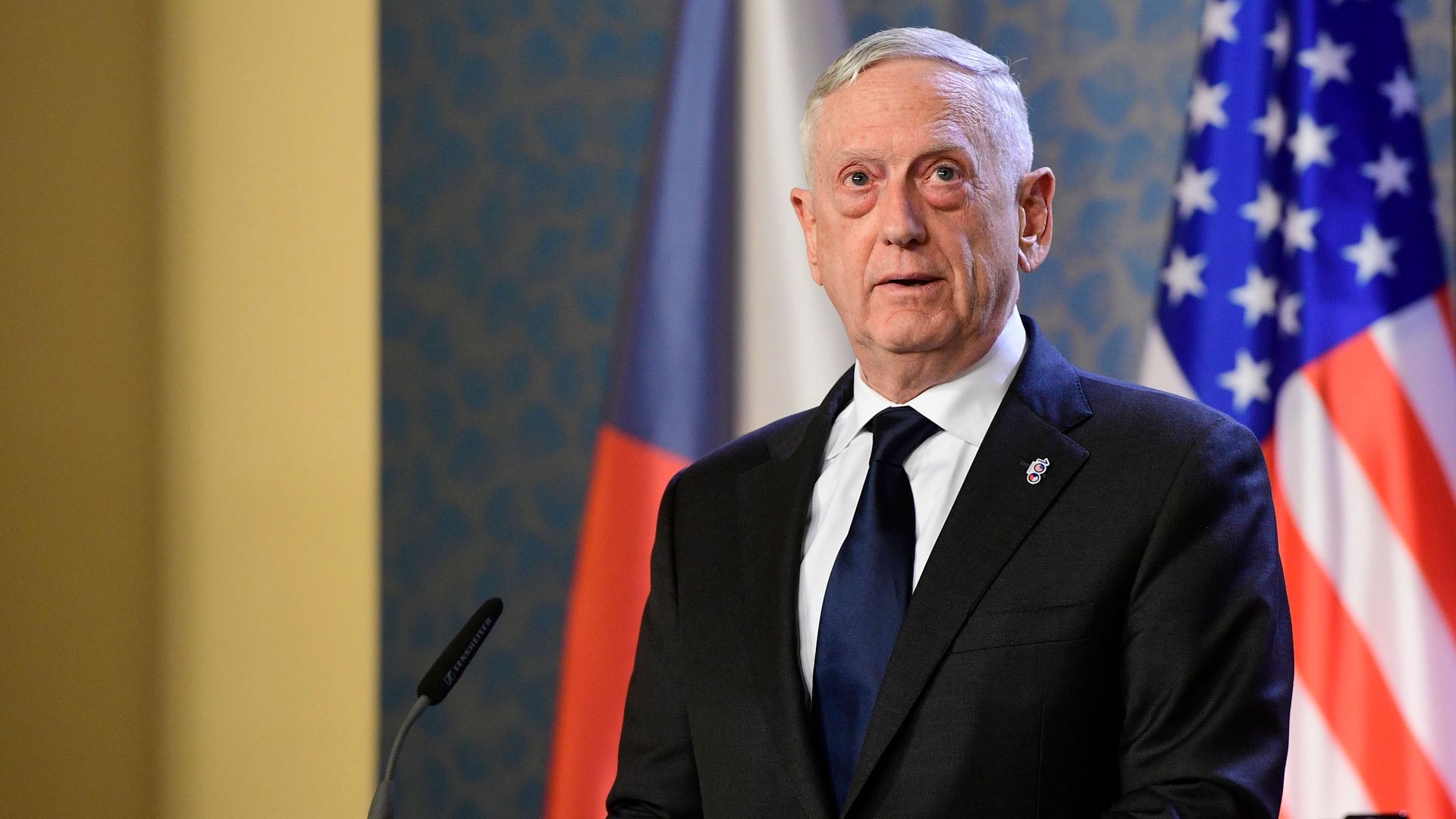 Speaking to reporters Sunday, Defense Secretary James Mattis called the gunman who shot up a Pittsburgh synagogue yesterday killing 11 people "the poorest excuse for a man you could ever come up with," the Military Times' Tara Copp reports.
One key quote: "Who would use a weapon in a house of worship, on unarmed innocent people and even shoot four policemen, then surrender himself... This is a coward. He is not a man by any definition that we use in the Department of Defense."
Go deeper: 11 victims identified in Pittsburgh synagogue shooting
Go deeper