Wave of state attorneys general take on Catholic Church sex abuse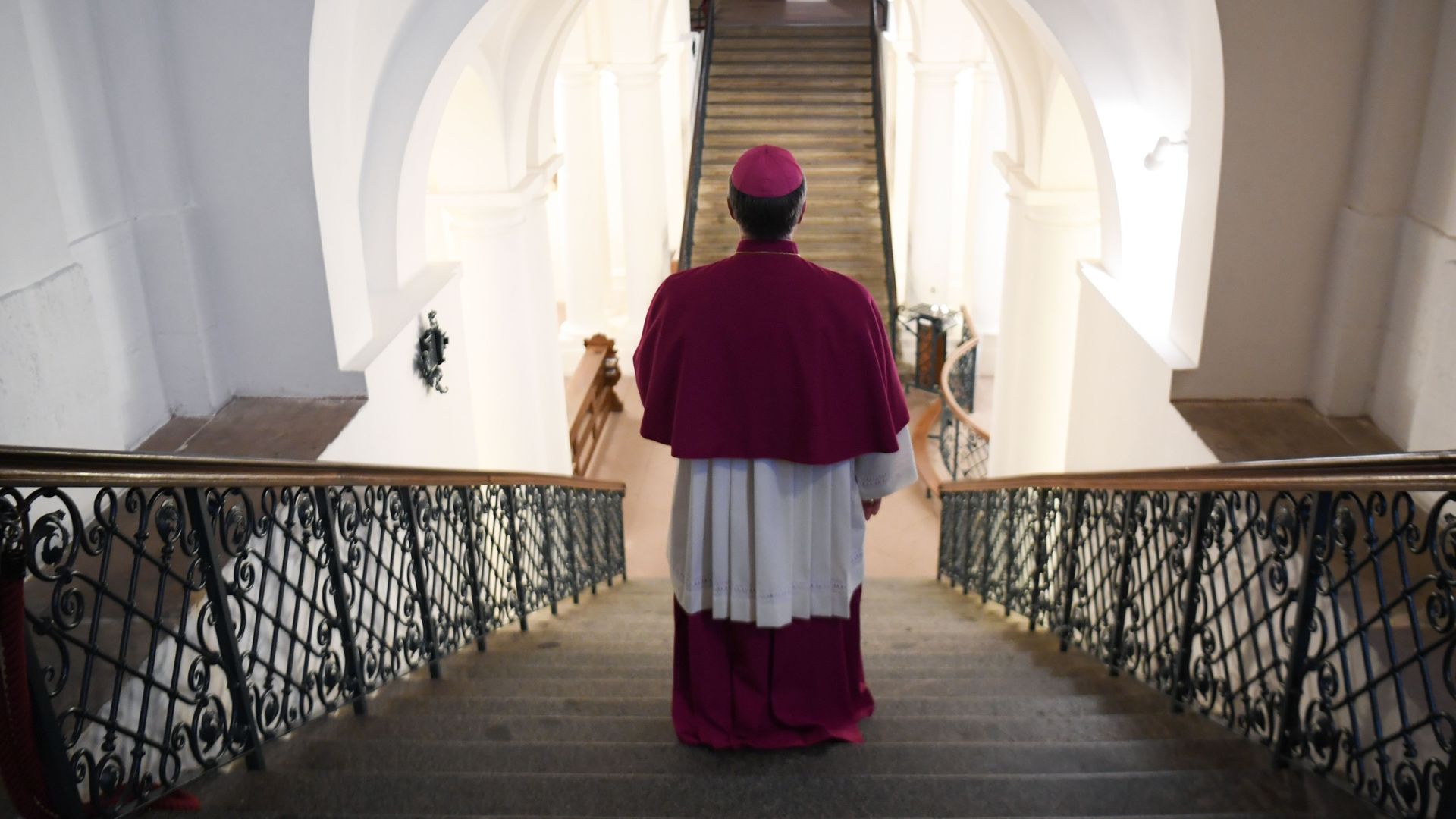 The Attorney General of Virginia Mark Herring announced Wednesday that his office was launching an "ongoing investigation" into possible sexual abuse and coverups by the Catholic dioceses in the state, the Washington Post reports.
The big picture: Herring is not alone. Since the Pennsylvania grand jury's bombshell August report of egregious child sex abuse at the hands of Catholic priests, several other allegations of sexual abuse and ignorance on behalf of the Church have come to light. As a result, several other state investigations have followed.
The states investigating
New Mexico: Attorney General Hector Balderas asked the state's three Catholic dioceses to turn over records related to abuse allegations by priests. (CBS)
Open to investigations
Illinois: Attorney General Lisa Madigan said in a statement that she was meeting with dioceses that were mentioned in the Pennsylvania report, and will conduct an investigation if there is not full cooperation from other bishops around the state.
Louisiana: Attorney General Jeff Landry said in an op-ed that while he has not received "one single complaint against any clergyman," his office would "work with the state, local and other officials to help find it, root it out, and...bring predators to justice" if allegations surfaced.
The bottom line: This isn't a U.S. problem, it's an institutional problem proven by the wave of investigations spurred around the globe, from Germany to Chile, all the way to the Vatican.
Go deeper:
Go deeper