DOJ: Charges against Pittsburgh shooter could lead to death penalty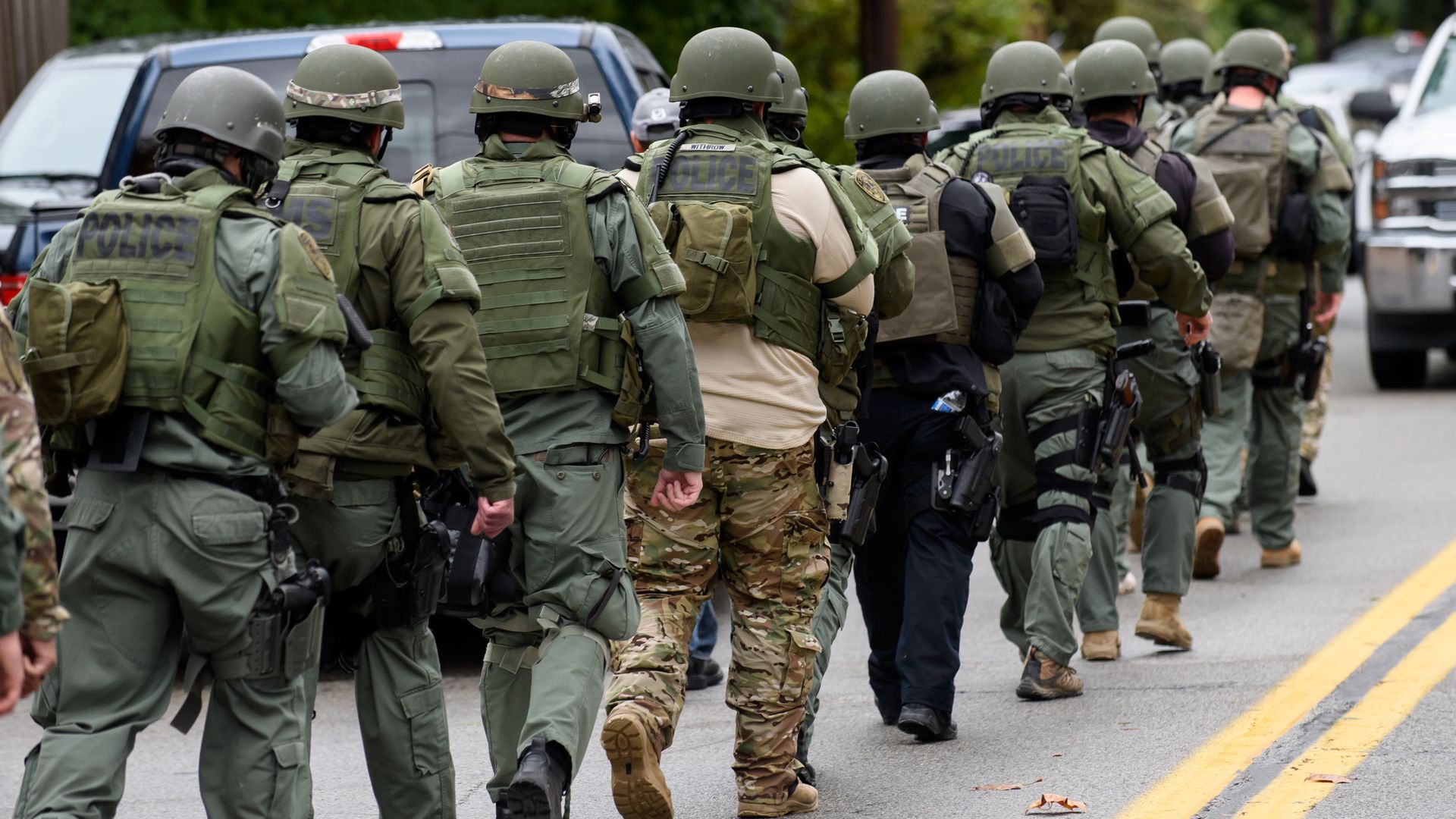 Attorney General Jeff Sessions responded Saturday afternoon to the shooting at the Tree of Life synagogue in Pittsburgh that took the lives of 11 people, and explained "the Department of Justice will file hate crimes and other criminal charges against the defendant, including charges that could lead to the death penalty."
The big picture: Earlier Saturday, President Trump called to "stiffen up" death penalty laws and said people who commit such crimes should "pay the ultimate price." The gunman had posted anti-semitic messages to social media just prior to entering the synagogue saying, "I can't sit by and watch my people get slaughtered. Screw your optics I'm going in," on social media just minutes before the shooting," CNN reports. The gunman was wounded during the event and has been hospitalized, his condition is unclear.
Go deeper