Race dominates the conversation as midterms near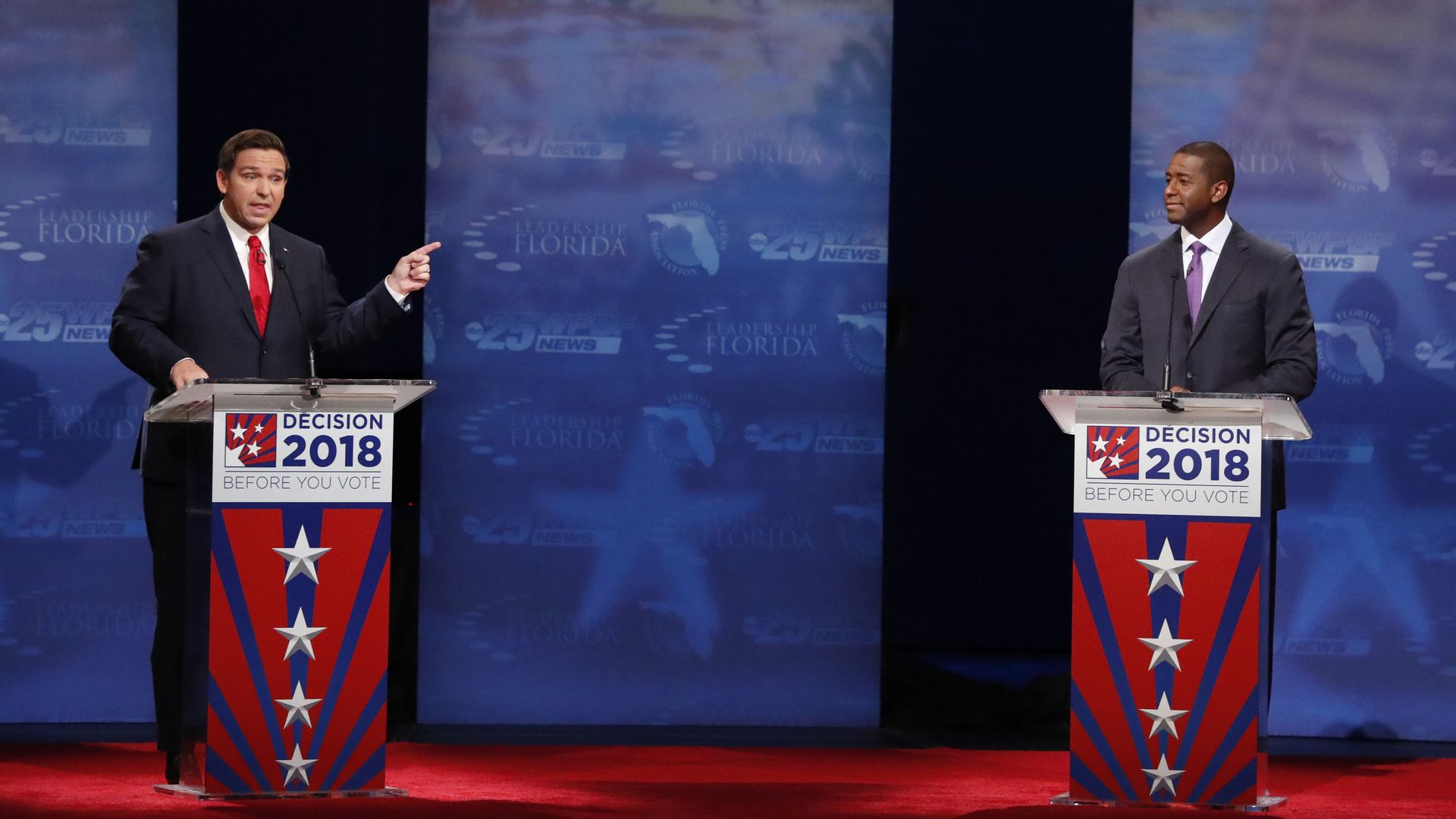 With just 11 days until the midterm elections, both parties are still "grappling with race," dominating the conversation from smaller campaigns all the way up to the White House, the Associated Press reports.
The big picture: Democrats believe the GOP is trying to mobilize white voters and increase their turnout, while the GOP thinks Democrats are more willing to use race as a tool to get more votes, per the AP. Meanwhile, immigration is a major theme as President Trump prepares for the caravan of Central American migrants headed towards the border. And on the campaign trail, "dog-whistle politics" are appearing in ads and debates across the country. Republican strategist Brian Robinson explained it as throwing "out stuff that you had, that you weren't sure how it would work, that may be inflammatory" in the final days of campaigning.
Go deeper