Heitkamp sees major donation bump after voting "no" on Kavanaugh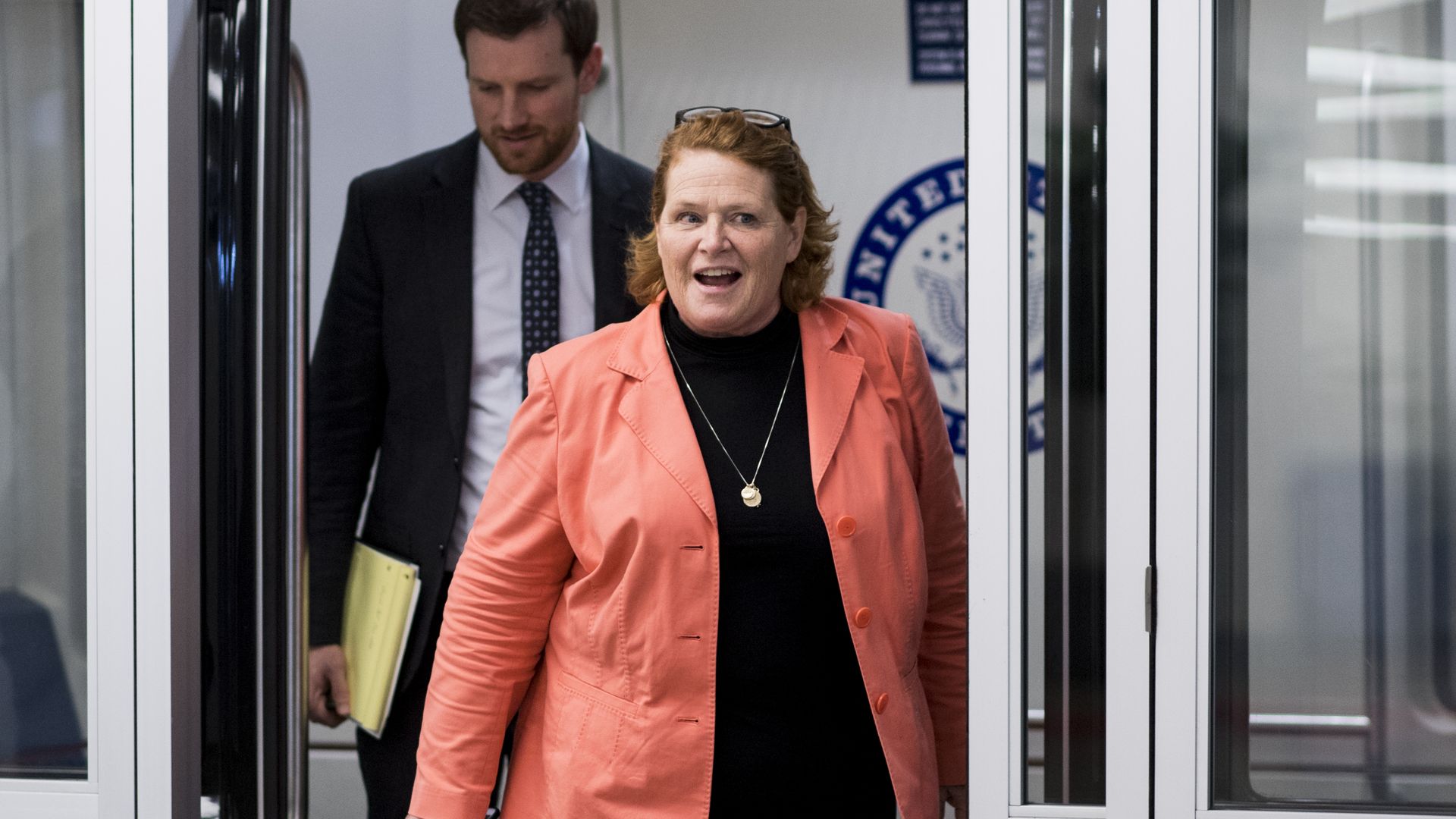 Senator Heidi Heitkamp (D-N.D.) raised three times as much money in the first two-and-half weeks of October than she did during the last fundraising quarter, reaching $12.4 million, Politico reports.
Why it matters: Heitkamp was expected to face major pushback as a red-state Democrat who voted against Brett Kavanaugh's confirmation to the Supreme Court. But according to Politico, there was a spike in donors after she announced her decision, bringing her from 221 donations a day at the beginning of the month to an average of over 3,000 donations a day after announcing her decision.
Go deeper