Suspect identified in connection to bombs mailed to Trump critics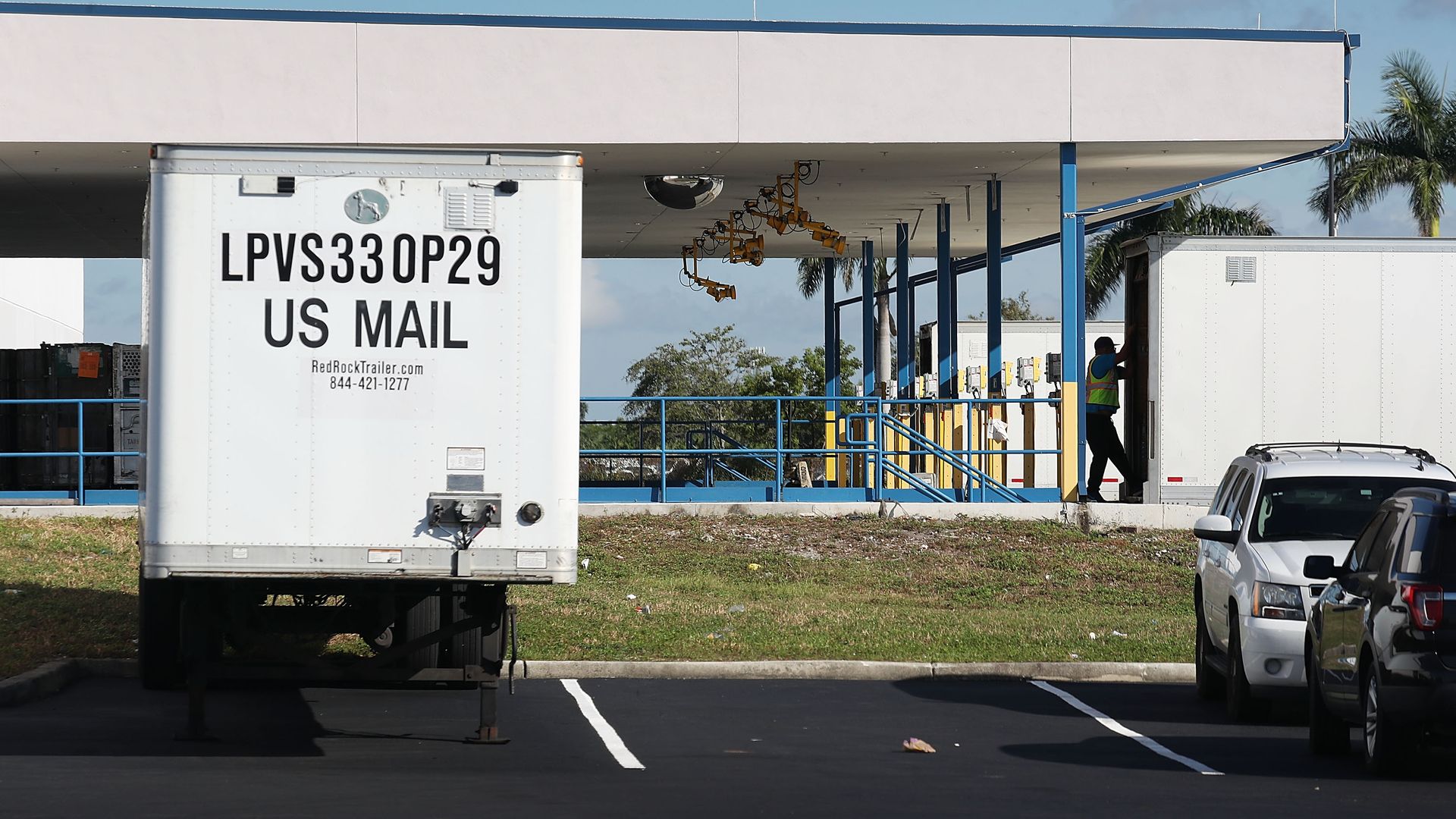 The Justice Department has confirmed they have one person in custody suspected of mailing a string of bombs to prominent Trump critics.
The details: The man has been identified as Cesar Sayoc according to multiple media outlets citing law enforcement sources. Police identified the 56-year-old Aventura, Florida resident through DNA evidence. Sayoc was previously arrested in 2002 for making a bomb threat, per the Washington Post, to which he pleaded guilty and received probation.
A "loud explosion" was heard during the arrest, per CBS, which could have been caused by a flash bang device used by law enforcement.
It's not clear if he acted alone or had help, the Post reports.
The bombs were "PVC pipes stuffed with what appeared to be fireworks powder and glass," per the Post.
A van was taken into custody by law enforcement at the time of the arrest. It features political stickers, some displaying images of President Trump and Vice President Pence, and one that says "CNN sucks."
The latest: President Trump praised law enforcement and denounced political violence at a Young Black Leadership Summit at the White House following the arrest. "These terrorizing acts are despicable and have no place in our country," he said.
Florida Governor Rick Scott tweeted: "I have been briefed by FDLE on developments regarding the attempted bombings. ANY attempt to harm others is disgusting & has no place in Florida or our country. I appreciate the hard work of law enforcement to bring swift justice to whoever is responsible for these cowardly acts."
This is a developing story and is continuing to be updated with the latest details.
Go deeper