Bike and scooter rules are laying the groundwork for AVs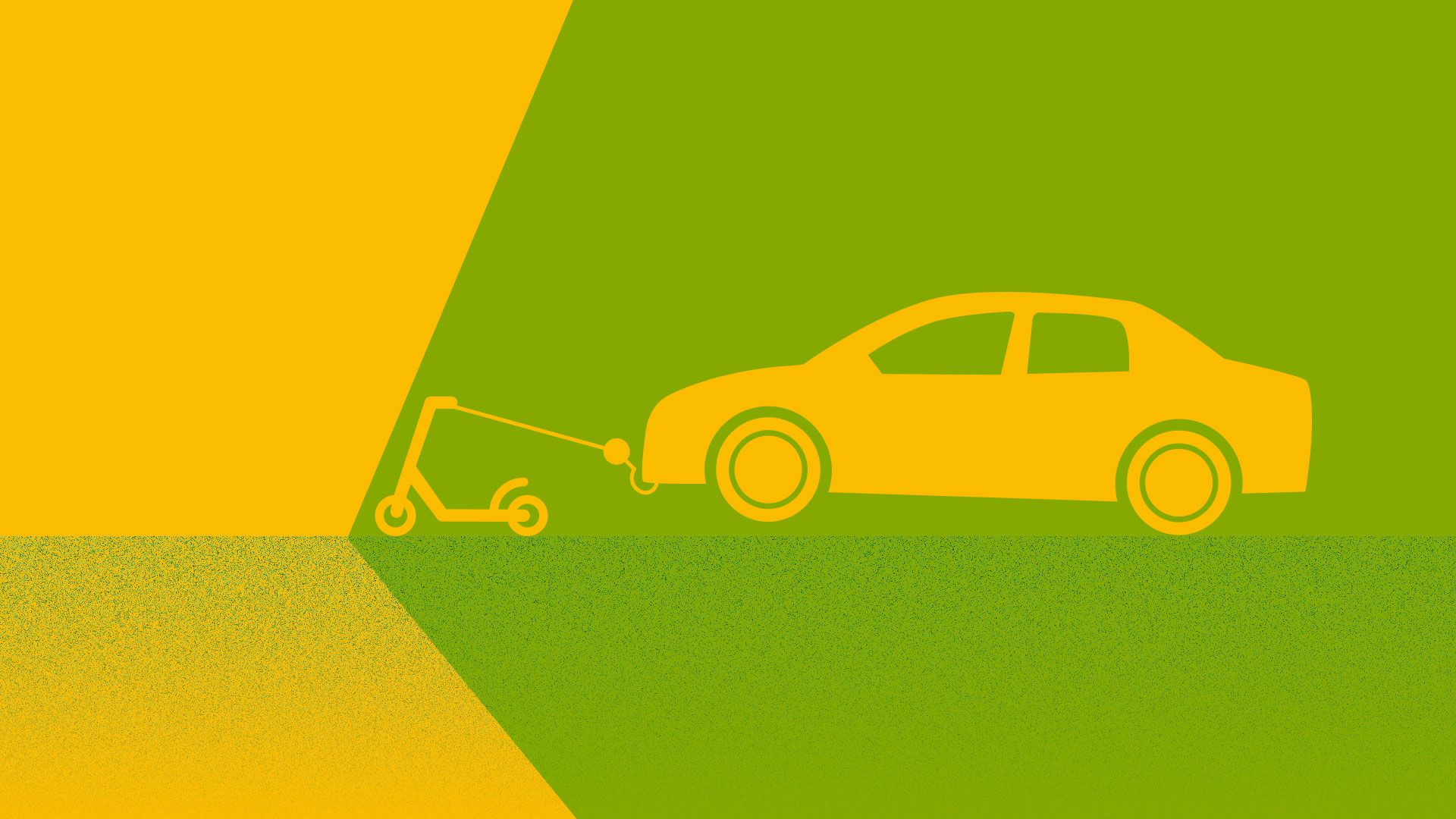 During the first wave of mobility disruption, ride-hailing companies found niches beyond the reach of traditional regulation. But as modes of transportation expand — from shared bikes and scooters to the anticipated rollout of autonomous vehicles — governments and regulatory agencies have begun to re-assert themselves.
The big picture: San Francisco, Los Angeles, Washington, D.C., and many other cities are actively setting policy, rather than merely reacting to private players. Since AVs are likely to be deployed in business models that look more similar to Lime and Bird than (classic) Uber and Lyft, cities will look to carry over the policies they develop around vehicle caps, permits, data sharing and more.
For autonomous vehicles, the greatest lesson from other shared mobility options is that playing nice matters. To deploy new services — and eventually AV technologies — companies will have to learn to work with cities.
UberCab became Uber to obey the letter of a cease-and-desist notice, if not its spirit. Bird, Lime and other companies tried to take a similarly fast-and-loose approach by deploying scooters on streets without engaging city policymakers — but were quickly met with impounded scooters and lack of access to permits.
Cities now see the necessity and benefits of active regulation. San Francisco's permit application process incentivized equity, safety and accountability. LA's proposed standards — which will allow shared access to data like trip length and utilization — highlight the more sophisticated tools cities will have at their disposal when crafting regulations.
Cities have experimented with bike and scooter regulation, with approaches ranging from "free for all" to utilization-based caps.
Companies hoping to operate AV fleets will likely have to show how they will improve safety, minimize increases in congestion and include all members of the community (especially young, old, disabled and low-income residents).
In the meantime, AV companies and cities will have to build tools and platforms to enable more advanced regulation. This creates opportunities for startups and automakers alike.
Why it matters: By creating regulatory frameworks that promote competition, limit fleet sizes and ensure equity and accessibility, cities will shape the future business potential of AVs While this may put a short-term damper on deployment and adoption, it should lead to AV fleets and services that are better integrated into their communities.
Anne Widera is a mobility consultant and former strategist at Uber's Advanced Technologies Group and Google's Self-Driving Car Project. She is also a member of GLG, a platform connecting businesses with industry experts.
Go deeper