Musk sees uninterrupted profits ahead for Tesla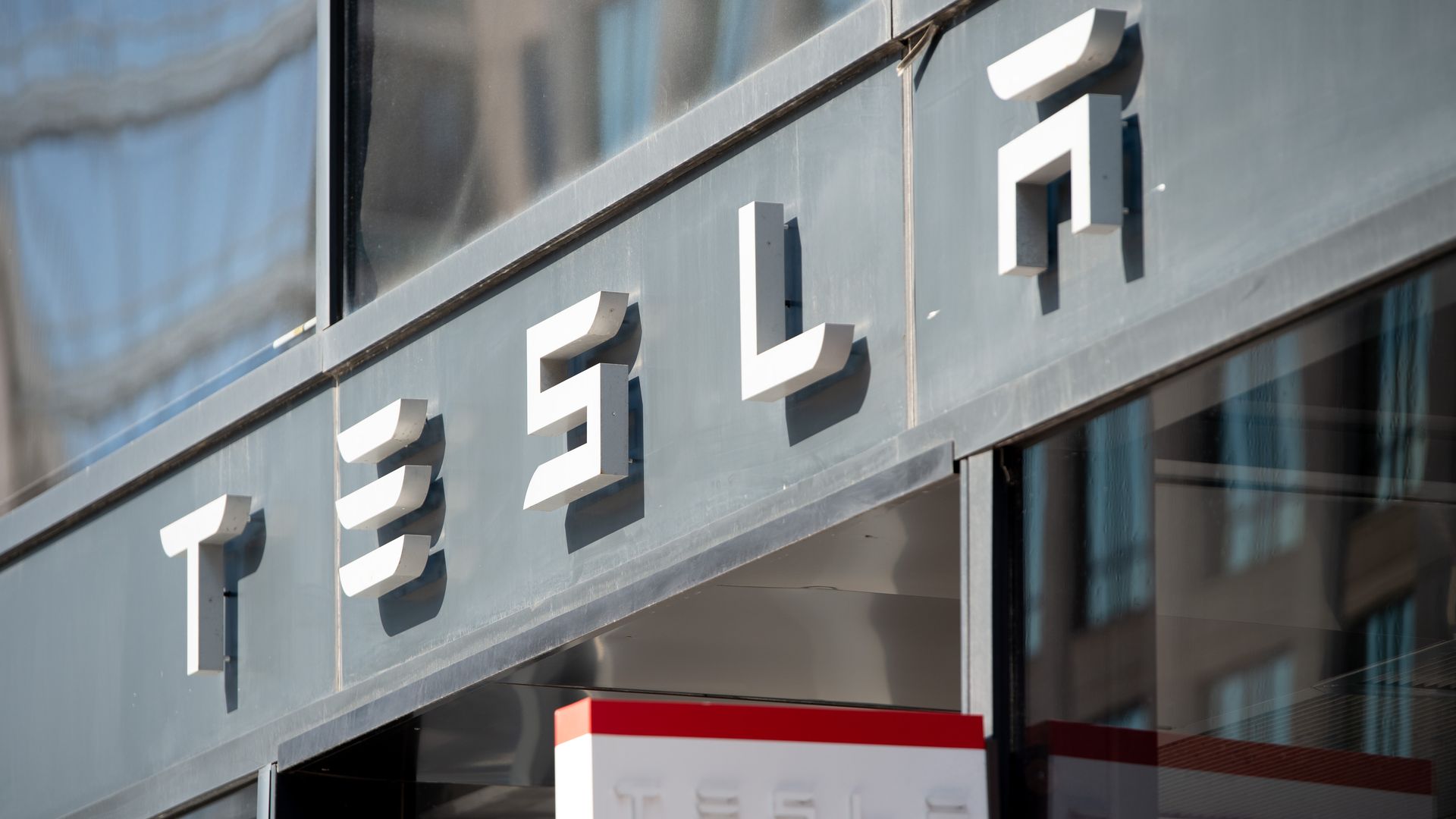 Few people — except maybe Elon Musk himself — predicted Tesla's impressive third-quarter profit results, especially after the sideshow of the past three months.
Why it matters: This could be a turning point for Tesla. The operating improvements reported today suggest the company has the potential to buckle down and deliver sustained profits after losing money for much of its 15-year existence.
Driving the news: Today Tesla reported $312 million in third quarter net income and free cash flow of $881 million, only its third quarterly profit in history. And Musk says he expects continued positive cash flow and profits for all quarters going forward, except for occasional debt repayments.
"We do not intend to raise equity or debt, at least that's ... our intention right now. That may change in the future."
— Elon Musk
The details: Deliveries of Model 3 took off after serious production bottlenecks, to a total of 56,065 units.
Labor hours per car dropped by 30%.
Better quality translated into less scrap, or waste, in the factory.
Flashback: Musk got into trouble in August with a tweet that he planned to take the publicly traded company private and had "funding secured." An SEC investigation resulted in $20 million fines for both Musk and the company, along with an agreement to bring in an independent chairman.
What's next: Musk stuck mostly to the script on Wednesday evening's analysts call, while sharing glimpses of the future:
He recently approved the prototype design for the Model Y crossover to start production in 2020.
Tesla continues to make progress on an electric semi-truck and new roadster.
He's most excited about plans for a Tesla pickup truck.
Tesla will operate its own ride-hailing business to compete with Uber and Lyft.
Aside from company-owned fleets, Tesla companies will be able to rent out their own cars for hire.
Tesla cars will get a more powerful computing chip to support self-driving capability starting in Q1. But Teslas can't drive themselves until the software is ready. No word on when that will happen.
What we're watching: That long-promised $35,000 Tesla Model 3 remains a mystical unicorn. Perhaps March, or February, he says.
"If we could produce a $35,000 car today, we would do it."
— Elon Musk
Editor's note: This piece was corrected to show Musk says he expects future profits in all quarters going forward with the exception of occasional debt repayments.
Go deeper