Companies facing more pressure to disclose their climate change risks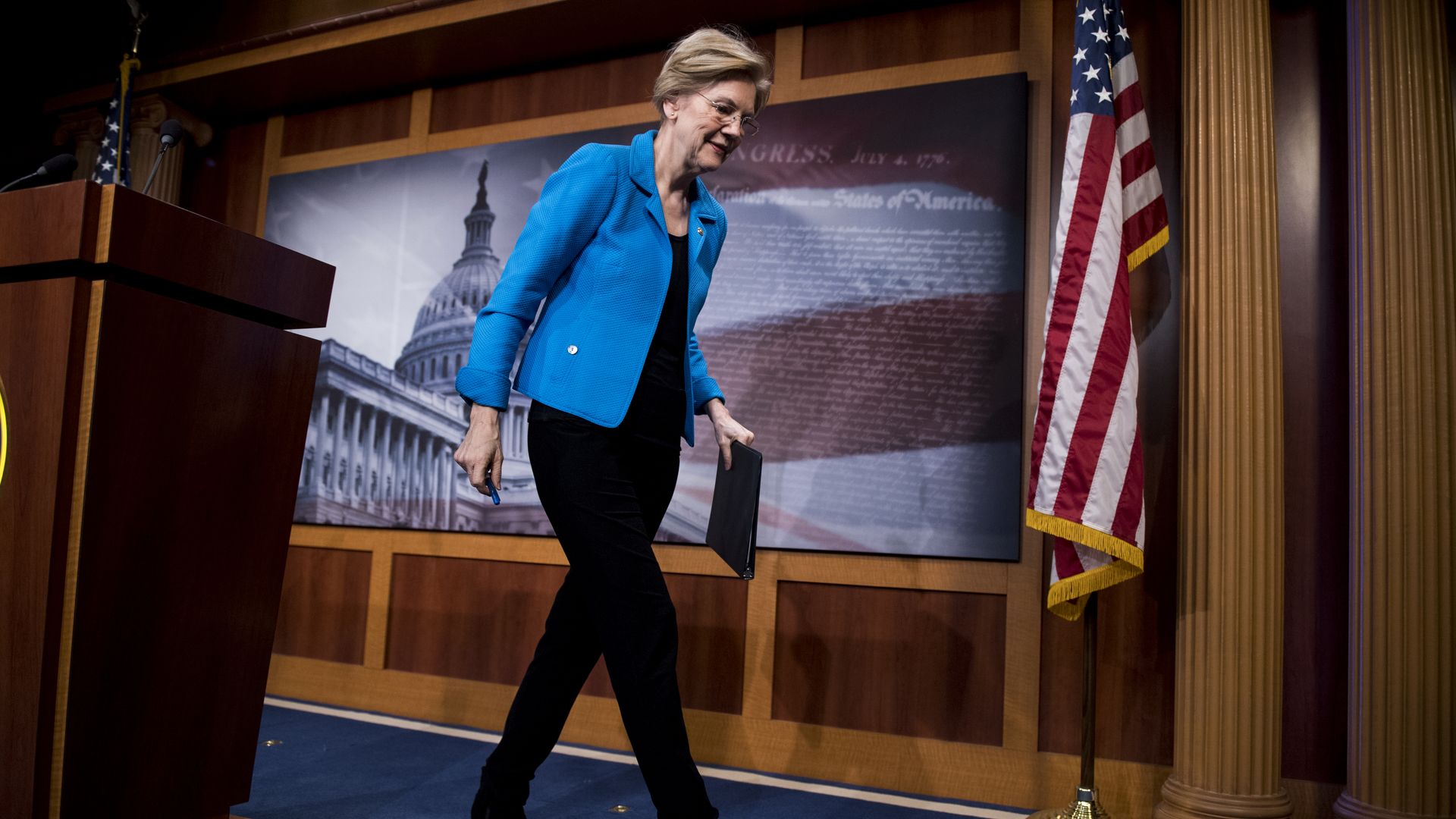 On Sept. 24, Senator Elizabeth Warren, along with seven co-sponsors, introduced the Climate Risk Disclosure Act of 2018. If enacted, this bill would require public companies to disclose a substantial amount of new information about their exposure to climate-related financial risks to the U.S. Securities and Exchange Commission (SEC).
The big picture: As climate change concerns continue to mount, members of Congress, academics and investors are calling for public companies to make increased disclosures about environmental, social and governance (ESG) matters, such as management of a company's carbon footprint.
Details: Under the Act, companies would have to disclose information about the financial risks they bear because of asset exposure to climate change and the costs of climate-change mitigation and adaptation, including efforts to reduce greenhouse gas emissions and strengthen climate resilience.
The bill contends that "companies have a duty to disclose financial risks that climate change presents," and that the SEC "has a duty to promote a risk-informed securities market." Companies would be required to put a dollar value on their carbon emissions, which an investor could use as a measure of their contribution to climate change and incorporate into an investment analysis.
The SEC was also urged to develop rules for ESG disclosures in an Oct. 1 petition from two academics and investors representing more than $5 trillion in assets. Their letter reflects a growing concern about the impacts and risks of climate change on companies for which public information may be lacking.
Reality check: Warren's climate-risk disclosure bill is unlikely to pass in the near future, and under the Trump administration, the SEC has not heeded calls like the petition's for rule-making on ESG matters. In fact, the last time the SEC issued a public comment letter related to climate change was in 2016. In August, the agency ended a two-year investigation into how Exxon accounted for the value of its fossil fuel reserves in the face of legal and regulatory efforts to combat climate change.
Yes, but: The SEC may have to address such issues if public and investor calls for disclosure continue to grow louder and Democrats regain control of the federal government.
Hillary Holmes is a partner with Gibson Dunn's Capital Markets and Securities Regulation practice groups in Houston.
Go deeper