Justice Department tells Supreme Court transgender bias is not sex discrimination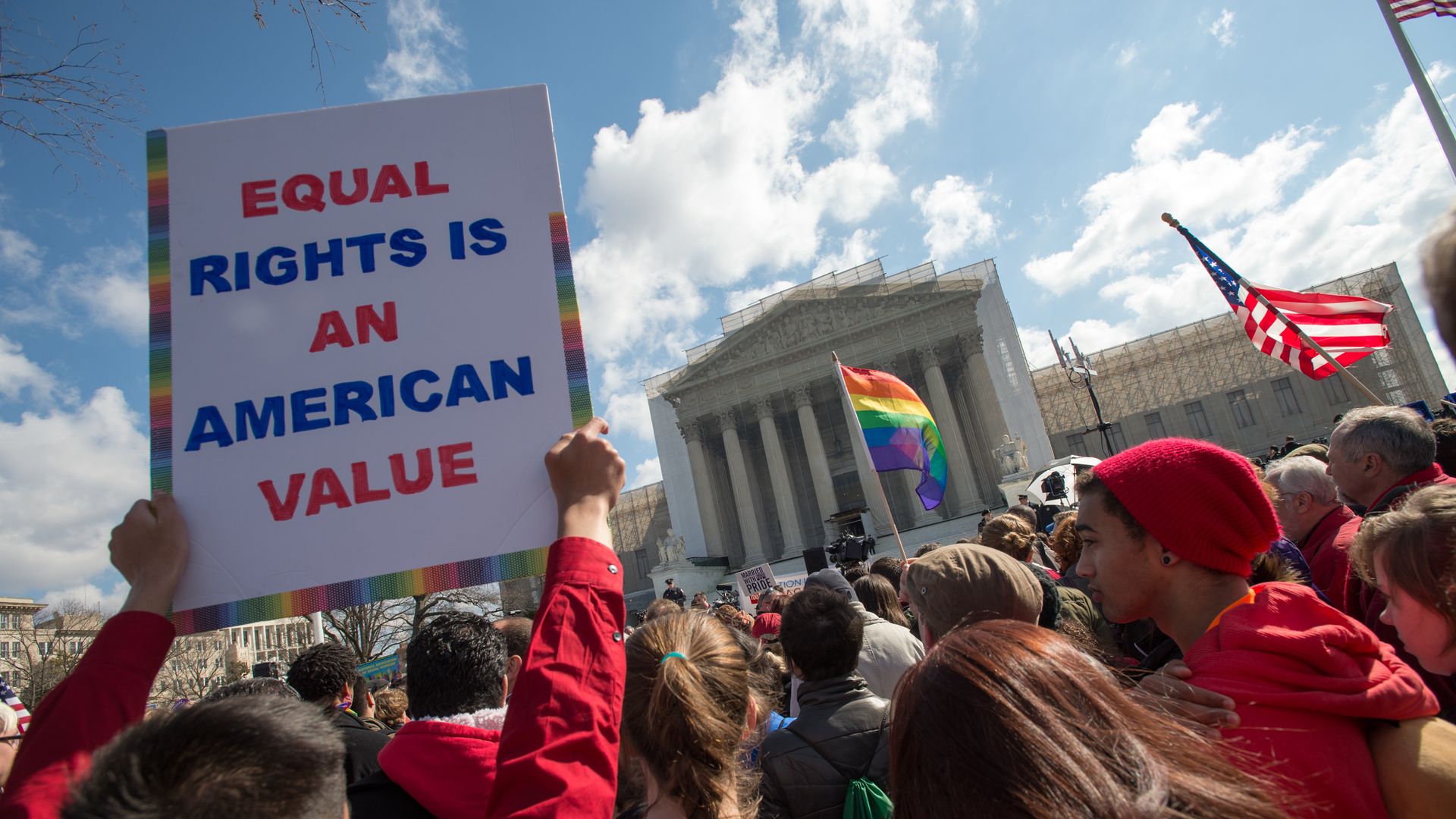 The Department of Justice told the Supreme Court in a brief Wednesday that federal law does not shield transgender workers from discrimination on the basis of their gender identity — a position that conflicts the view of the U.S. Equal Opportunity Commission.
The big picture: The Justice Department under President Trump has previously argued against protections for gender identity and sexual orientation. The brief follows a New York Times report this week that said the Trump administration plans to define "gender" as biological and fixed at birth.
The details: A conservative group is asking the Supreme Court to overturn a lower court ruling that said a Michigan funeral home violated a federal anti-discrimination law when it fired a transgender worker over compliance with its dress code.
Solicitor General Noel Francisco told the court it should not take up the case until it decides whether to review two cases that ask whether sexual-orientation bias is a form of sex discrimination.
Francisco argued that if the court takes up the case, the transgender employee should lose, because anti-discrimination law does not cover gender identity.
The backdrop: There has been conservative legal efforts to cement "religious liberty" laws that would allow businesses and others to refuse service to LGBTQ people without violating federal law.
The Supreme Court is eventually expected to decide whether the Civil Rights Act's ban on sex discrimination includes discrimination based on someone's sexual orientation or gender identity.
Go deeper