Georgia governor candidate burned state's Confederate-inspired flag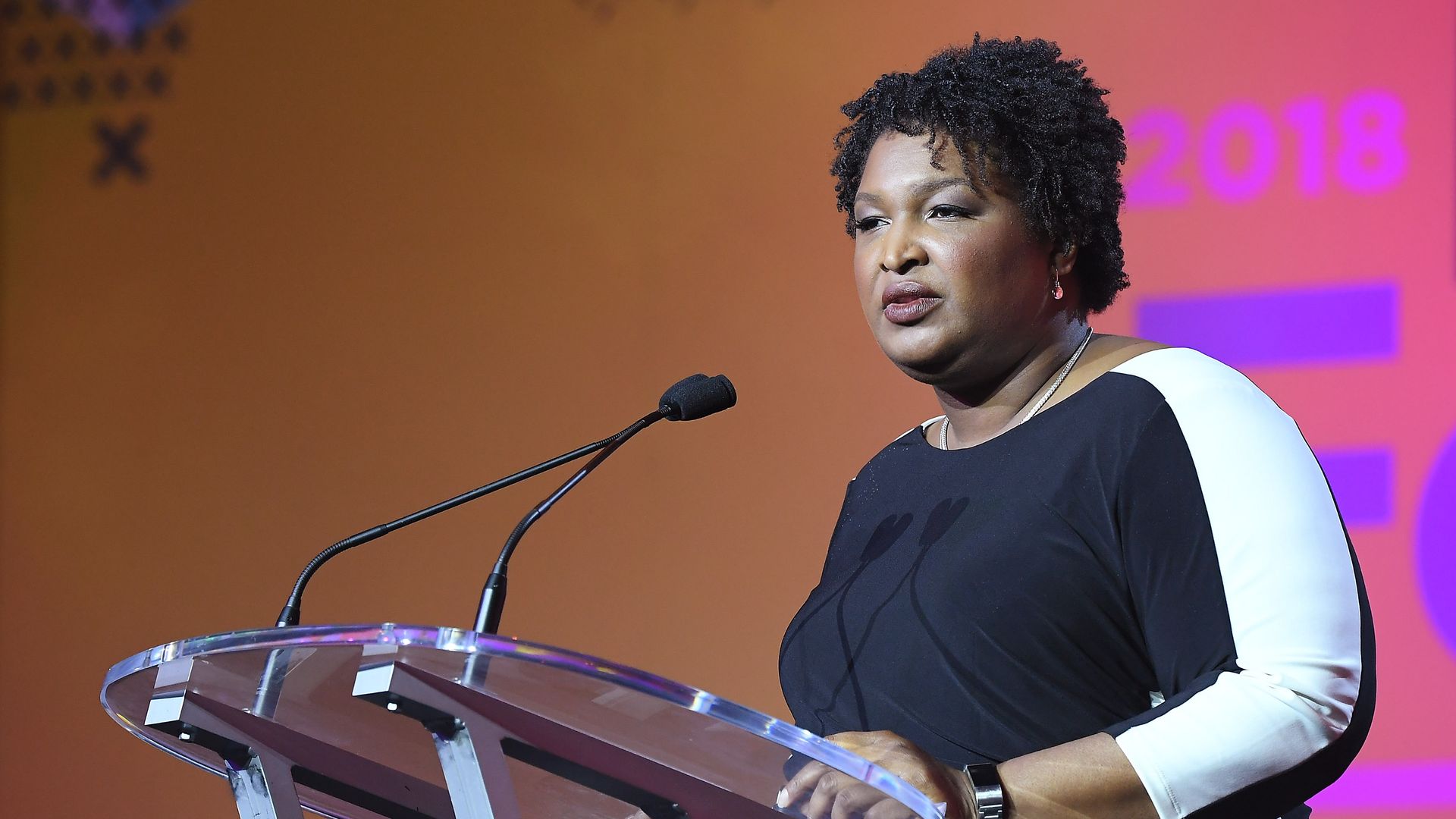 A story about Georgia Democratic gubernatorial nominee Stacey Abrams participating at a 1992 burning of the state's Confederate-inspired flag is resurfacing in the final days of the contest for Georgia's governor's mansion, the New York Times reports.
Why it matters: The Republican candidate for governor, Secretary of State Brian Kemp, who is white, has called previous protests of Confederate symbols attempts to "rewrite" the past and has sought to quash the movement to remove Confederate statues. The version of the flag burned in 1992 was adopted in 1956, during the Civil Rights movement. Abrams, who would be the first black female governor in the U.S. if elected, favors removing the statues.
Go deeper