The solid-state battery race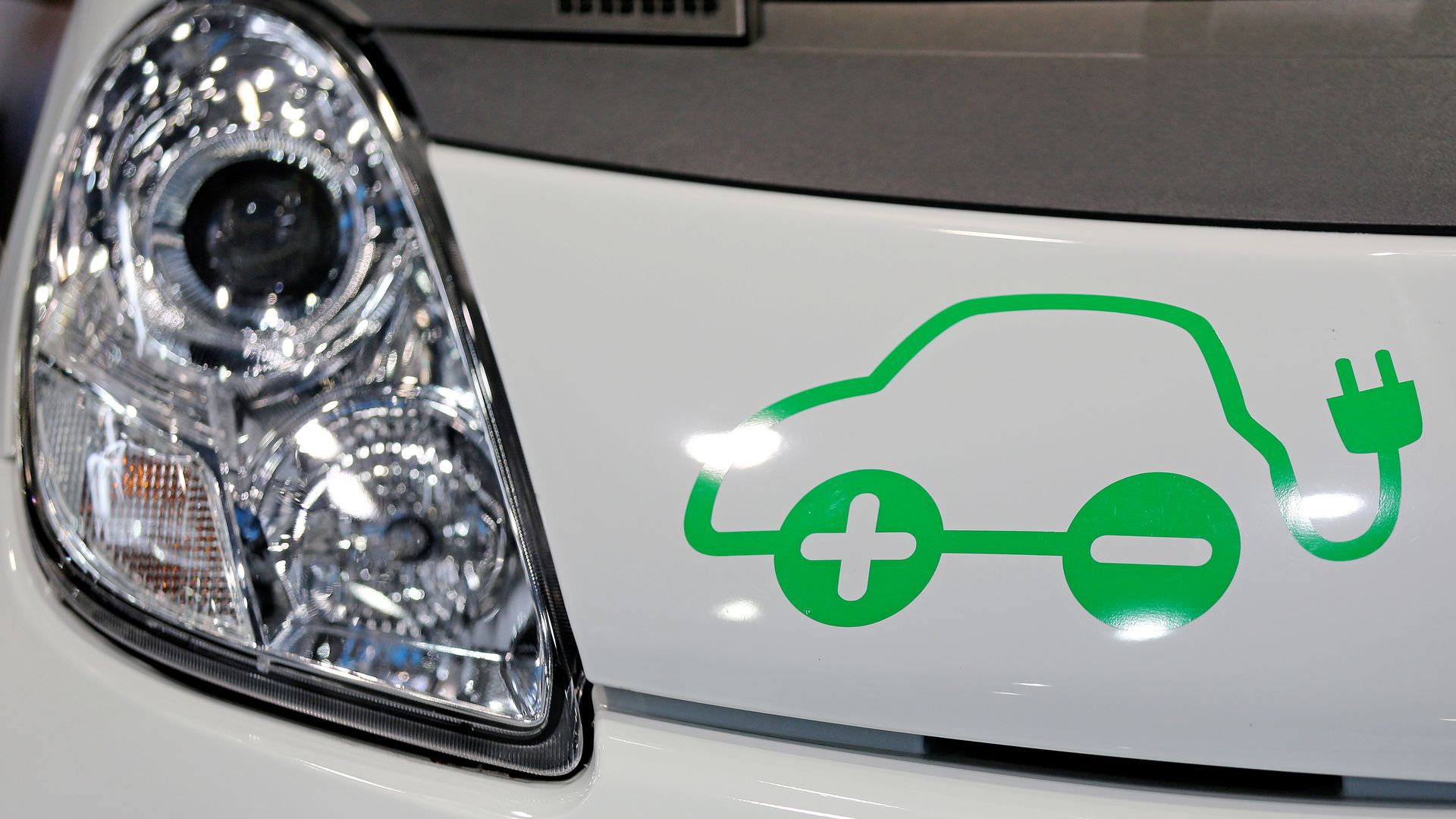 Two companies today are disclosing a multi-million dollar investment in the solid-state battery startup Solid Power: chemical company Albemarle (a major lithium supplier) and Korean auto supply company Hanon Systems.
The big picture: This is another sign of the intensifying race to develop solid-state batteries for use in electric vehicles. It's a major technological challenge but holds the promise of developing safer and more energy-dense alternatives to today's lithium-ion batteries that have liquid electrolytes.
What they're doing: Albemarle and Hanon are investing through Volta Energy Technologies, a relatively new venture that has an agreement with Argonne National Laboratory to help develop and validate promising energy storage technologies.
Why it matters: The announcement signals interest in Colorado-based Solid Power essentially across the EV supply chain.
Heavyweights Hyundai, Samsung and battery company A123 Systems have been previously disclosed as backers in Solid Power's $20 million Series A investment round.
"Solid Power's technical advantages — higher energy, improved safety, and lower cost — make them particularly attractive to Volta's strategic investors," Volta's chief technology officer Dave Schroeder said in a statement.
Volta did not disclose the amount of their contribution to that $20 million.
The intrigue: A123, Hyundai, Samsung and Volta are also among the backers of a the Massachusetts-based solid state battery startup Ionic Materials, which is using a separate, polymer-based tech.
"They are probably hedging their bets. Although both companies are developing solid state batteries, they are using fundamentally different materials..."
"There is no consensus as to which material will eventually be commercialized first or at the largest scale."
— Christopher Robinson, senior analyst, Lux Research, tells Axios
What's next: Robinson estimates that solid-state batteries are roughly a decade away from commercial deployment in EVs, but notes "in the battery industry and in the automotive industry, 10 years isn't really that much time."
Solid Power is creating a small manufacturing facility for its lithium-metal batteries in Colorado. It's initially eyeing what the company has called "beachhead" markets.
Quartz, in an in-depth item on the company last month, notes they have "secured contracts with companies in the pharma, defense, and oil and gas sectors to test batteries for different applications."
Go deeper:
Go deeper