Obama hits campaign trail, urges voters to use their voice in November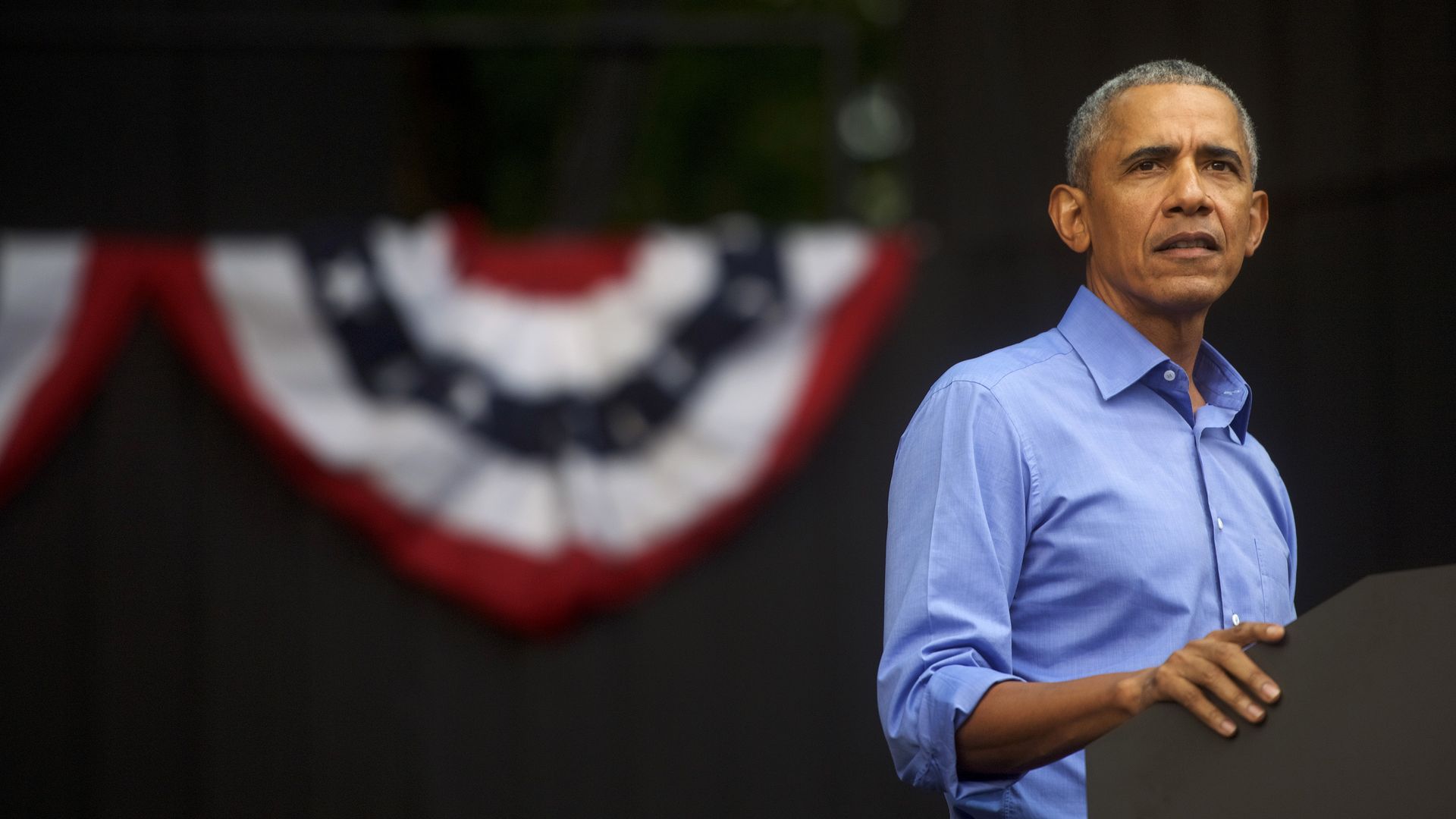 Former President Barack Obama hit the campaign trail Monday with Democratic Senate candidate Jacky Rosen to urge Nevadans to vote this November and fight the Republicans' stronghold.
Why it matters: Obama has stepped back into the limelight recently to help boost Democratic turnout for the midterms, particularly by campaigning for candidates in tight races. Getting voters out to the polls is more crucial than ever, given recent polls show Republicans have narrowed the enthusiasm gap.
"I want this to be the capital of voting," Obama told the crowd. "I'm here just to get one thing from you — this is for you to vote. This November's elections are more important than any in my lifetime, and that includes when I was on the ballot."
"The consequences of you staying home would be profoundly dangerous for our country, for this democracy."
"The powerful, the privileged, they fight hard to keep what they got, and they fight hard to divide us … because that helps them keep power and their privileges. And we're in one of those moments right now."
"Ultimately there is only one real check on abuses of power … and that is you and your vote."
Note: Former Vice President Joe Biden also hit the trail Monday, appearing in Tampa for a rally with the Democratic candidates for governor and U.S. Senate.
Go deeper