Trump and Mexico's AMLO take opposing immigration stances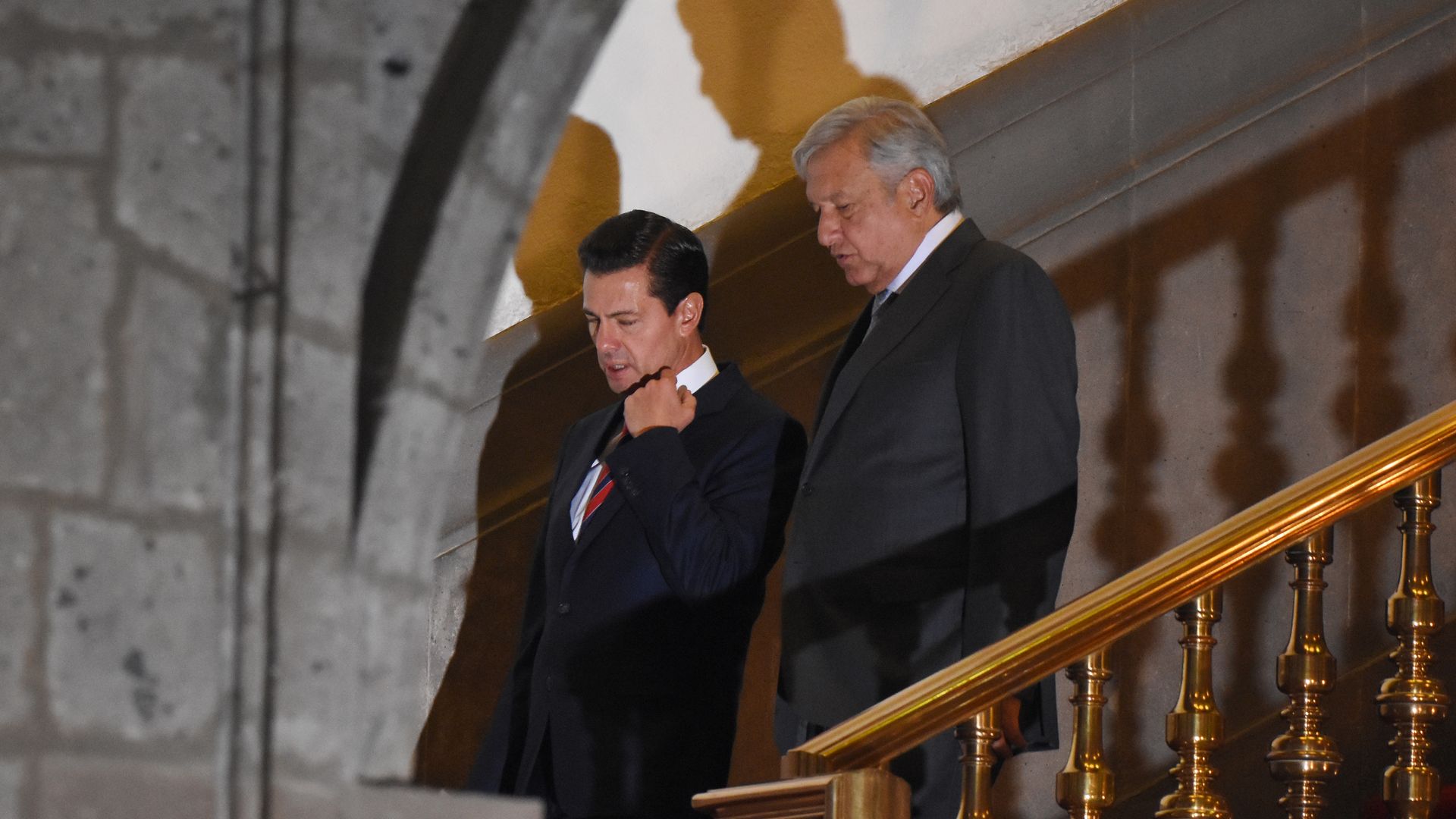 Mexican President-elect Andres Manuel Lopez Obrador (AMLO) says he is asking for President Trump's support for a plan that would include development aid from the U.S., Canada and Mexico for the Central American countries from which thousands of immigrants are departing for the United States.
Why it matters: AMLO is taking exactly the opposite approach from Trump, who today said the U.S. would begin cutting off foreign aid to Guatemala, Honduras and El Salvador — through which a migrant caravan has passed en route to the U.S.-Mexico border. AMLO argued that immigrants "do not leave for pleasure, it comes out of necessity."
Go deeper