Scooter companies face suit over safety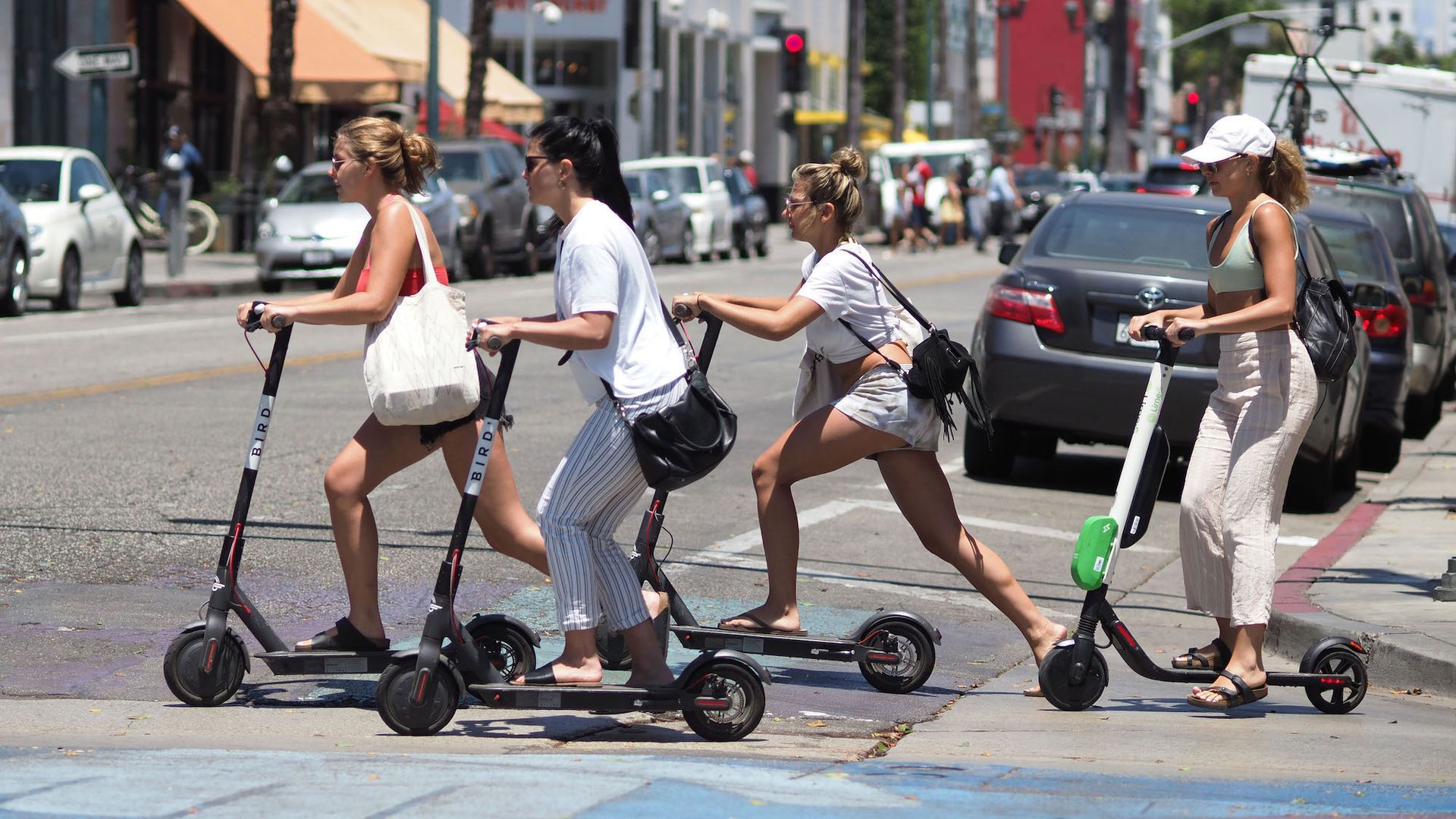 A class action lawsuit filed on Friday in Los Angeles accuses the two largest scooter rental companies — Bird and Lime — of "gross negligence" that's resulted in a number of injuries to pedestrians and riders, according to the Washington Post. It also names scooter manufacturers Segway and Xiaomi.
Why it matters: The suit puts a spotlight on the ongoing question of how much these scooter rental companies can and should do to ensure safety, as well as the fact that most existing roads don't have a place for the motorized devices.
The lawsuit raises some important questions about the companies' operations, including how safe the scooters are by design and whether they are being maintained properly. There's been a rise of scooter rider injuries, and two reported fatalities. The details of the lawsuit, per WashPost:
It was filed on behalf of eight plaintiffs, but seeks class action status.
It alleges that Bird and Lime's scooters from Xiaomi and Segway are defective, and that the companies aren't providing adequate safety instructions for riders.
One plaintiff, a Los Angeles street performer, says he was struck from behind and injured by a scooter rider who then left the scene.
Go deeper