Turkish official says evidence of Khashoggi's killing will be released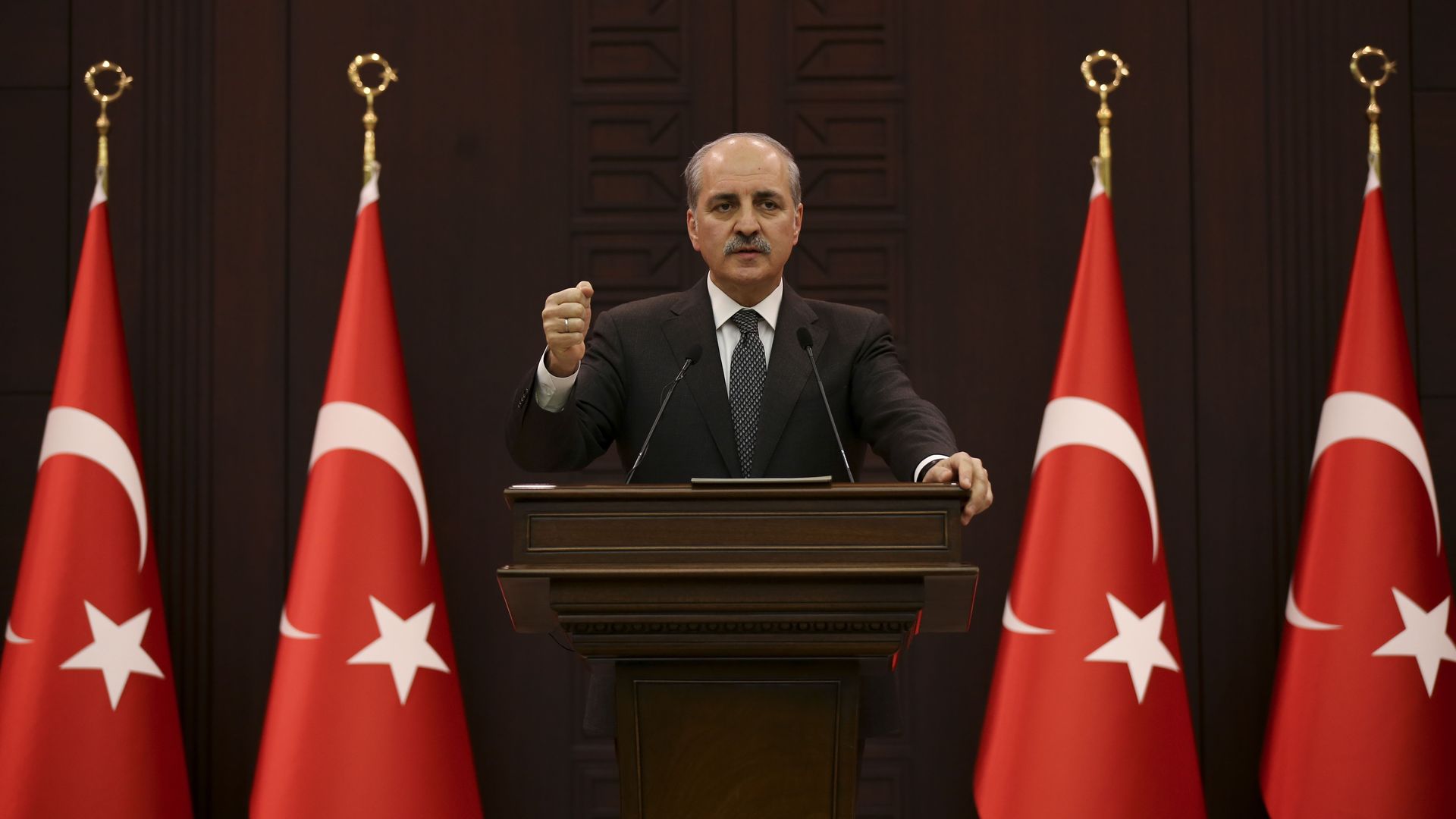 Numan Kurtulmus, deputy head of Turkey's ruling Justice and Development Party, said on Saturday that Turkey "will never allow a cover-up" of journalist Jamal Khashoggi's killing, the Associated Press reports.
The details: Turkey has said it has evidence that Khashoggi's body was dumped in a forest, and that it has audio of his killing. Kurtulmus said Turkey would be sharing its evidence of what happened in the Saudi consulate, per the AP, and that there would be a "conclusive result" of the investigation soon. He said: "[I]t's not possible for the Saudi administration to wiggle itself out of this crime if its confirmed." The Saudi attorney general said on Friday that Khashoggi died after a fight broke out in the consulate.
Go deeper