The big picture: Harvard's secret admission process revealed in trial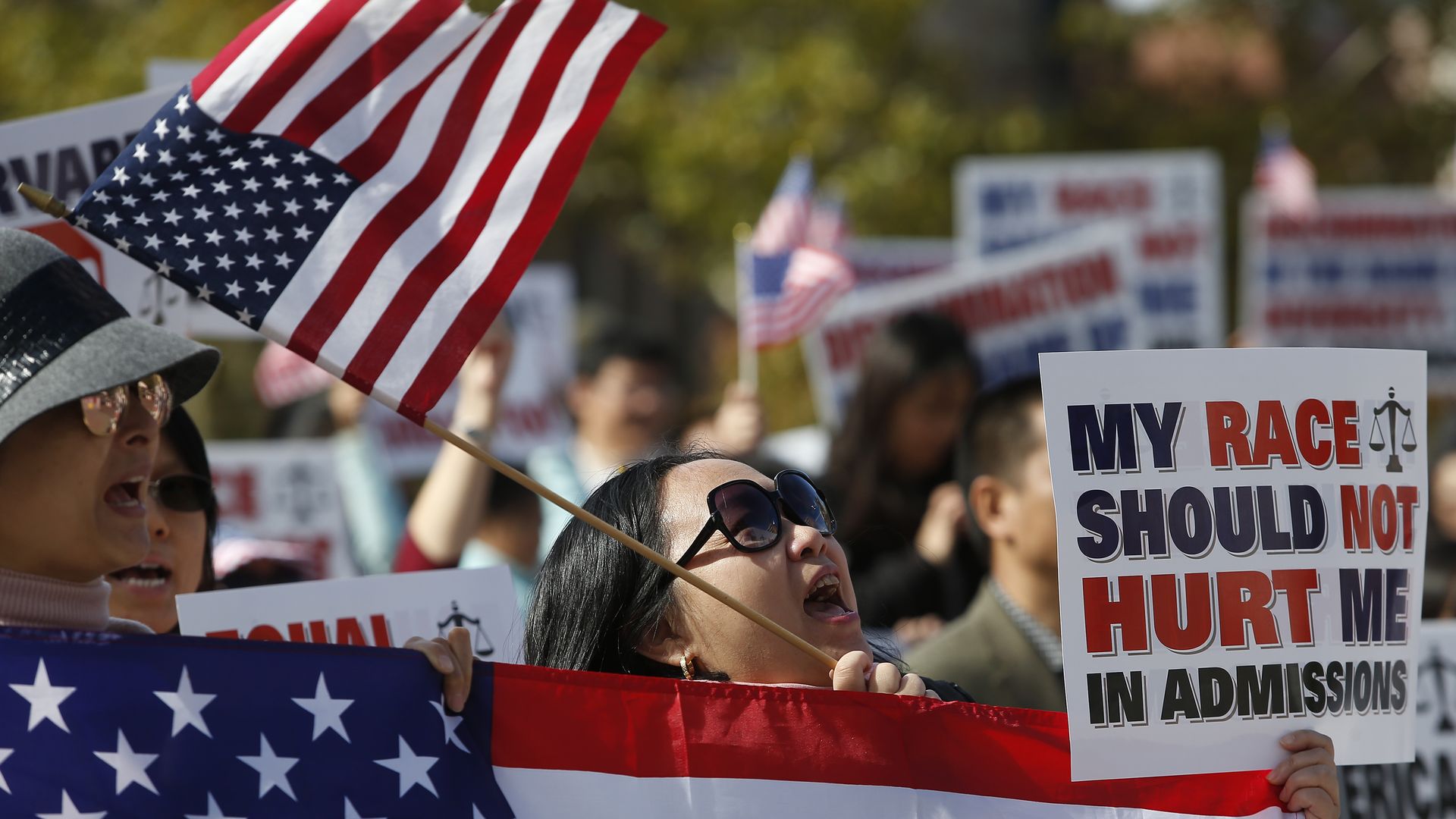 The affirmative action trial brought against Harvard by Students for Fair Admissions revealed one of Harvard's deepest secrets — its admissions process.
The intrigue: Before the trial began, they Ivy League school's process had never been disclosed, according to the New York Times reports. But William Fitzsimmons, the dean of admissions, was required to explain details about the process when he was called to testify.
The backdrop: Students for Fair Admissions is suing the school on behalf of Asian-American students who say they are less likely to be admitted because they score low on likability traits despite high academic marks and test scores.
An analysis of over 160,000 student records found that Harvard gave Asian-American applicants lower ratings on average than applicants of other races in categories including "positive personality" and being "widely respected."
The details: Actual student files were submitted to evidence revealing grades, test scores, intended majors, personality ratings and ethnicity — subjects considered during the admissions process.
Fitzsimmons also revealed that students from rural areas get an advantage over students from urban areas.
The university gives "special consideration" to children of big donors, and those who've already "committed to a building" or have "an art collection which could conceivably come our way," according to the Times.
Admissions lingo has been introduced to the court through testimony, per the Times. "'Tips' are bumps given to applicants, the 'dean's interest list' is a compendium of applicants with clout, and the 'Z-list' is a sort of back door into the college for students who are borderline academically."
The chances of being accepted are slim for everyone. With nearly 43,000 applicants in the Class of 2022, just above 2,000 were accepted.
Go deeper