Khashoggi's warning on Mohammad bin Salman: "Shoot first, aim later"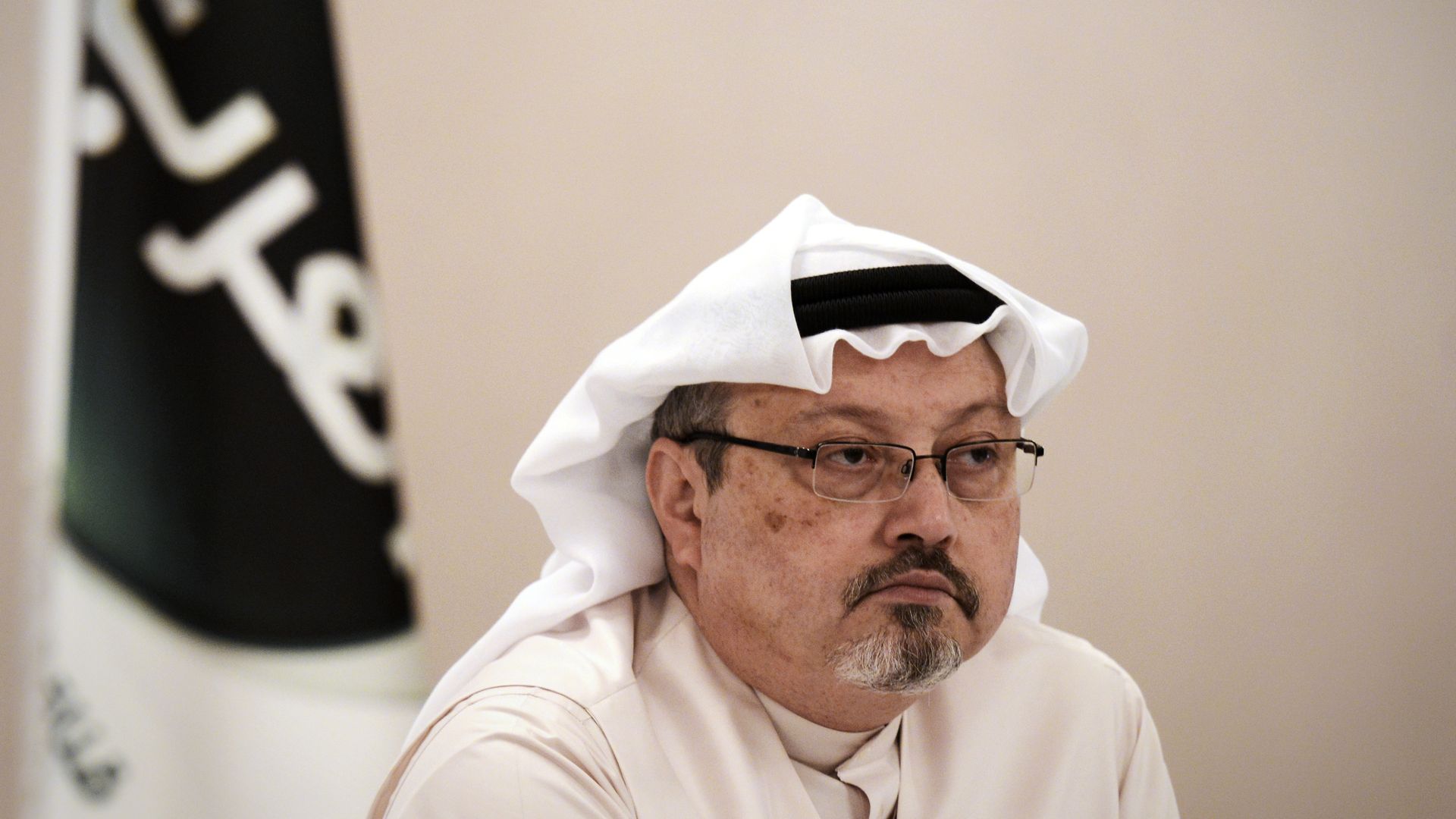 Eight months before he disappeared after entering a Saudi consulate in Istanbul, journalist Jamal Khashoggi described Crown Prince Mohammed bin Salman (MBS) as an ultra-ambitious ruler with a tendency to "shoot first, aim later."
Why it matters: Khashoggi relocated to the U.S. because his criticism of MBS had made life too dangerous in his native Saudi Arabia. Now, U.S. intelligence reportedly believes MBS is responsible for his death. An Altamar podcast interview reveals him to be conflicted about the 33-year-old prince, whom he compared to England's Henry VIII. "I like some of the things he's doing," Khashoggi said, "but I feel that he is doing it the wrong way."
Key quotes
"Saudi Arabia needed someone like Mohammed bin Salman. It was going through stagnation, it was moving slowly, we need to realize how difficult the world is becoming around it. So somebody had to come and seize the moment."
"I think he wants to see himself as the second founder of Saudi Arabia, inheriting the legacy not of his father but rather of his grandfather who founded the kingdom 100 years ago. … As a Saudi citizen, I would really like to see him as a reformist, as somebody who will provide jobs for young Saudis and turn the Saudi economy into a true economy. But also he is seen as repressive, so it is quite confusing. I have mixed feelings about him."
"Sometimes I feel his style is shoot first, aim later. He needs proper advisers around him to lead Saudi Arabia into the future. But he does believe in himself, it's obvious, he very much believes in himself."
The bottom line: "If I was a historian I would see Mohammed bin Salman as somebody who is putting Saudi Arabia on a fast-forward mood. Many of the things he is doing, probably he doesn't foresee how the country will be in ten years time. It is similar to what Henry VIII did when he separated the Church of England from Rome. Maybe he did that only to get divorced, but he changed the discourse and the history of England forever."
Go deeper: Listen to the full interview.
Go deeper