Georgia's voter purging problem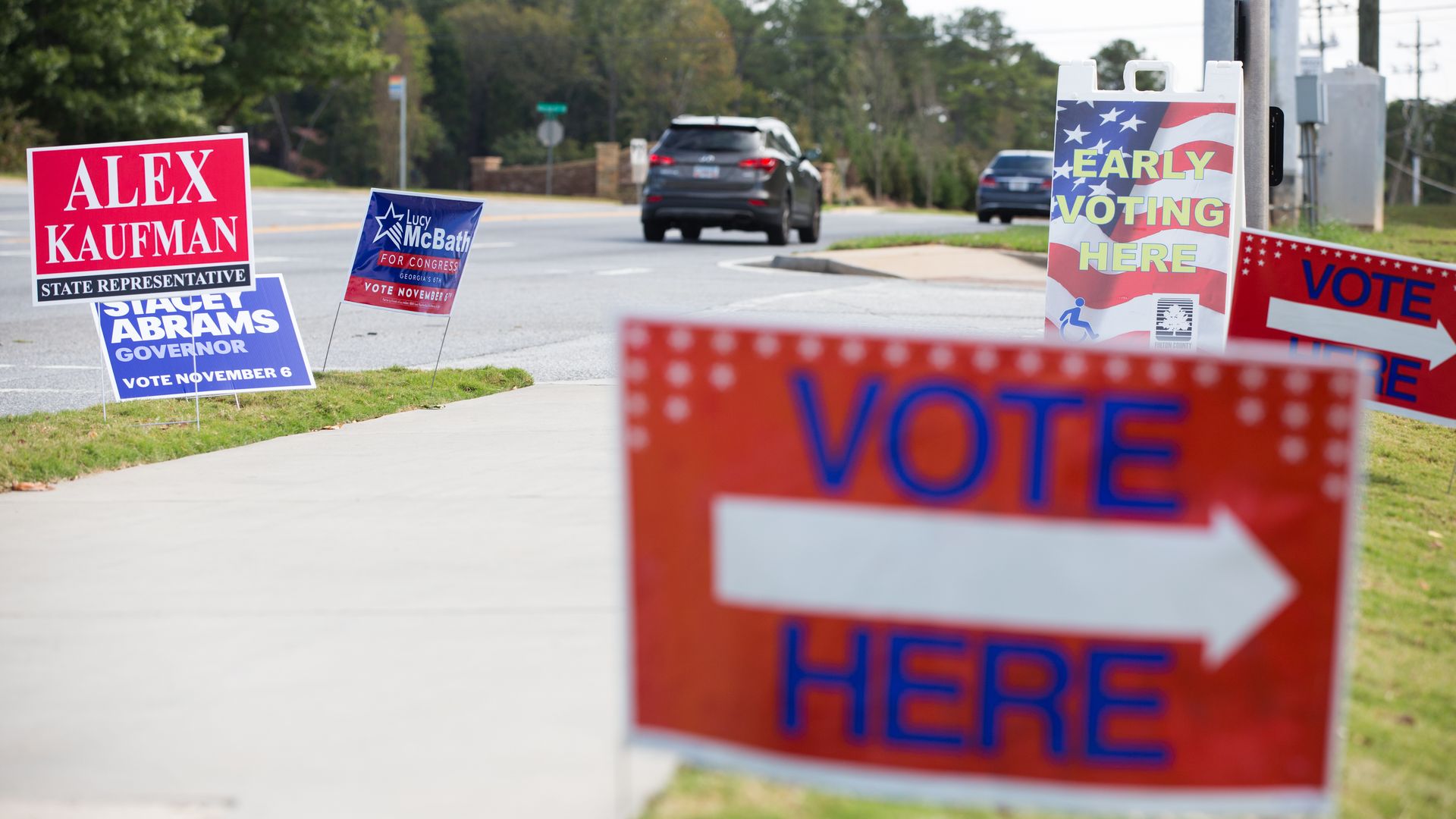 Georgia's Republican Secretary of State, Brian Kemp, removed approximately 107,000 people from voter rolls last year for not voting in recent elections amidst a large-scale purge that affected about half a million voters, according to an analysis by APM Reports.
Why it matters: Although it's legal to purge voter rolls of those jailed or deceased, voting rights activists fear this kind of purge is a voter suppression tactic since minorities are more likely to be infrequent voters and often vote Democratic, according to APM Reports. In Georgia's case specifically, this could affect Kemp's election bid for governor since his Democratic opponent, Stacey Abrams, has been working to boost black and Hispanic turnout.
Between the lines: Those who advocate purging voter rolls often claim they are trying to prevent voter fraud, and they often believe those who haven't voted in recent elections have probably moved.
The big picture: 107,000 can sound like a small pool of voters, but President Trump's election was swayed by just over 77,000 voters.
Right now at least nine states, many of which are Republican, are purging voter rolls this way (Georgia, Ohio, Alaska, Montana, Pennsylvania, South Dakota, Oklahoma, Oregon, and West Virginia), per APM Reports, but voting rights advocates fear the practice could cascade and spread to other states. The Supreme Court just this year ruled in a 5-4 decision that these kinds of purges don't violate federal law.
More federal voting rights lawsuits have been filed against Georgia than any other state except Texas, per APM Reports.
Go deeper:
Go deeper