The huge, untapped potential of energy efficiency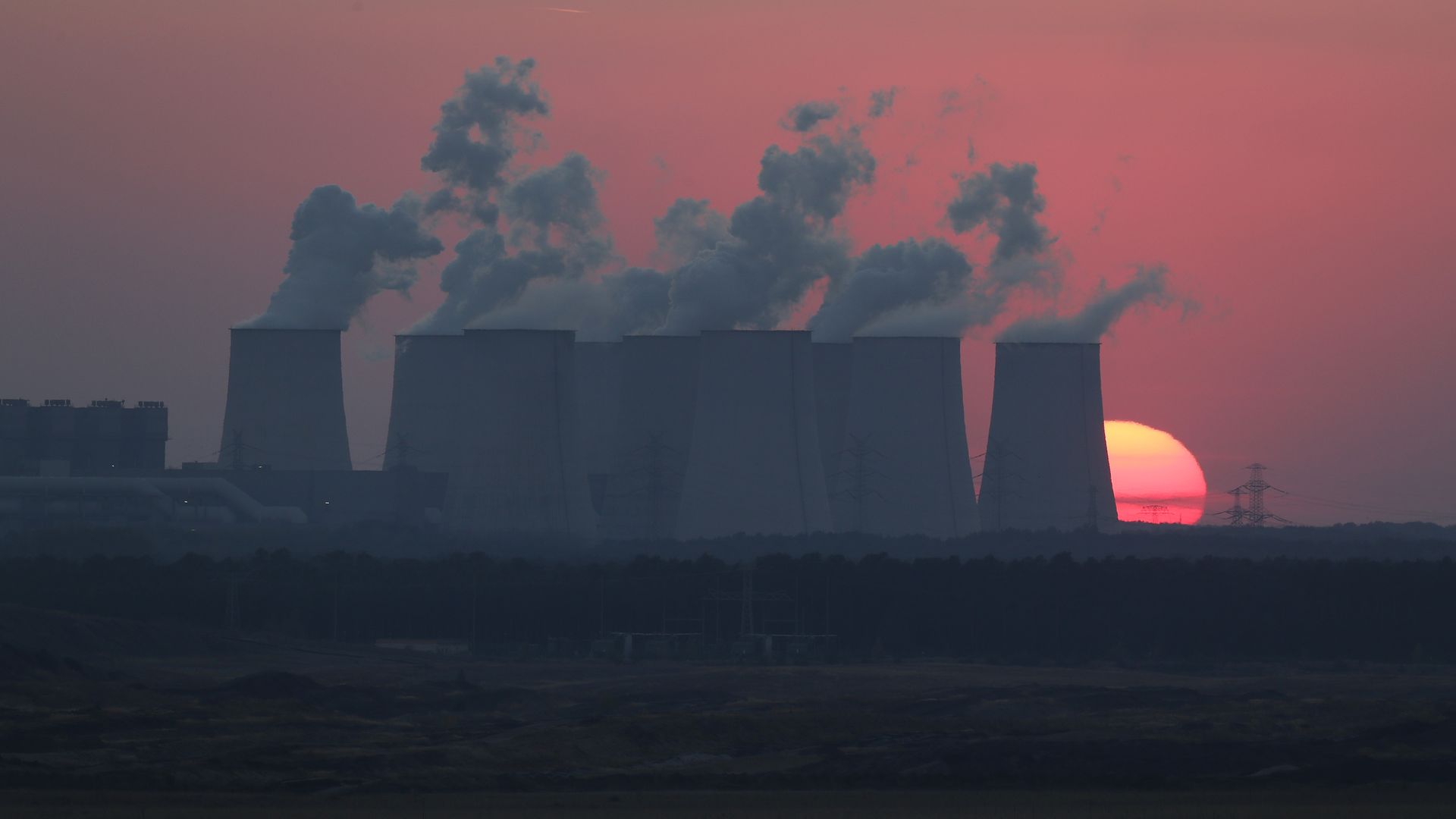 A much larger investment in deployment of existing energy efficiency technologies and stronger policy measures would enable major progress toward meeting the goals of the Paris climate deal, the International Energy Agency said in a new report.
Why it matters: Nothing of the sort is happening right now, and in fact progress in energy efficiency is slowing, IEA warned.
What they found: The report lays out an "efficient world scenario" (EWS) — one that enables in gains in buildings, transportation, industry and buildings — to help energy-related emissions peak in 2020 and then fall significantly.
"Our study shows that the right efficiency policies could alone enable the world to achieve more than 40% of the emissions cuts needed to reach its climate goals without requiring new technology."
—
Fatih Birol, IEA executive director, via statement
By the numbers: The scenario envisions global investment of $584 billion annually through 2025, rising to $1.3 trillion annually in 2026–2040 — but nothing on that scale is happening today.
In fact, the report finds that expansion of conservation policies — such as incentives and efficiency standards —has slowed.
Global energy efficiency investment grew by 3% to $236 billion last year. That's far, far below the levels in the EWS scenario.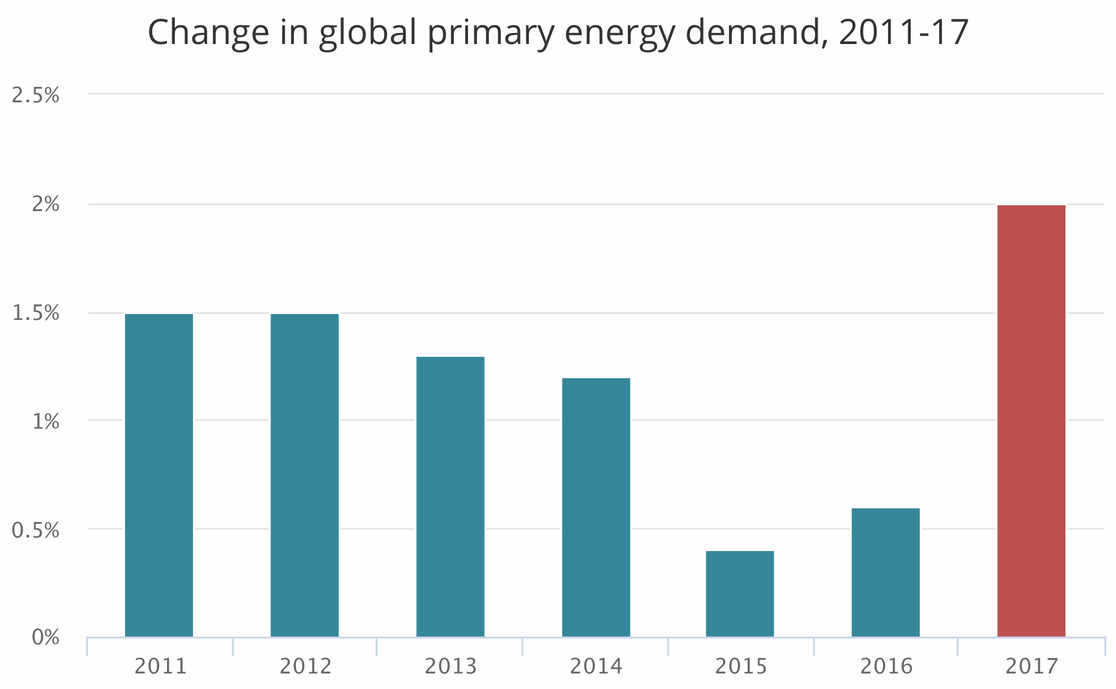 And as seen in the chart above, there's been higher energy demand growth in the last year than in the recent past.
Put it all together and global energy intensity — an efficiency metric based on energy used per unit of GDP — fell by its smallest amount since 2010 last year, IEA said.
Go deeper