What we're driving: The Hyundai Kona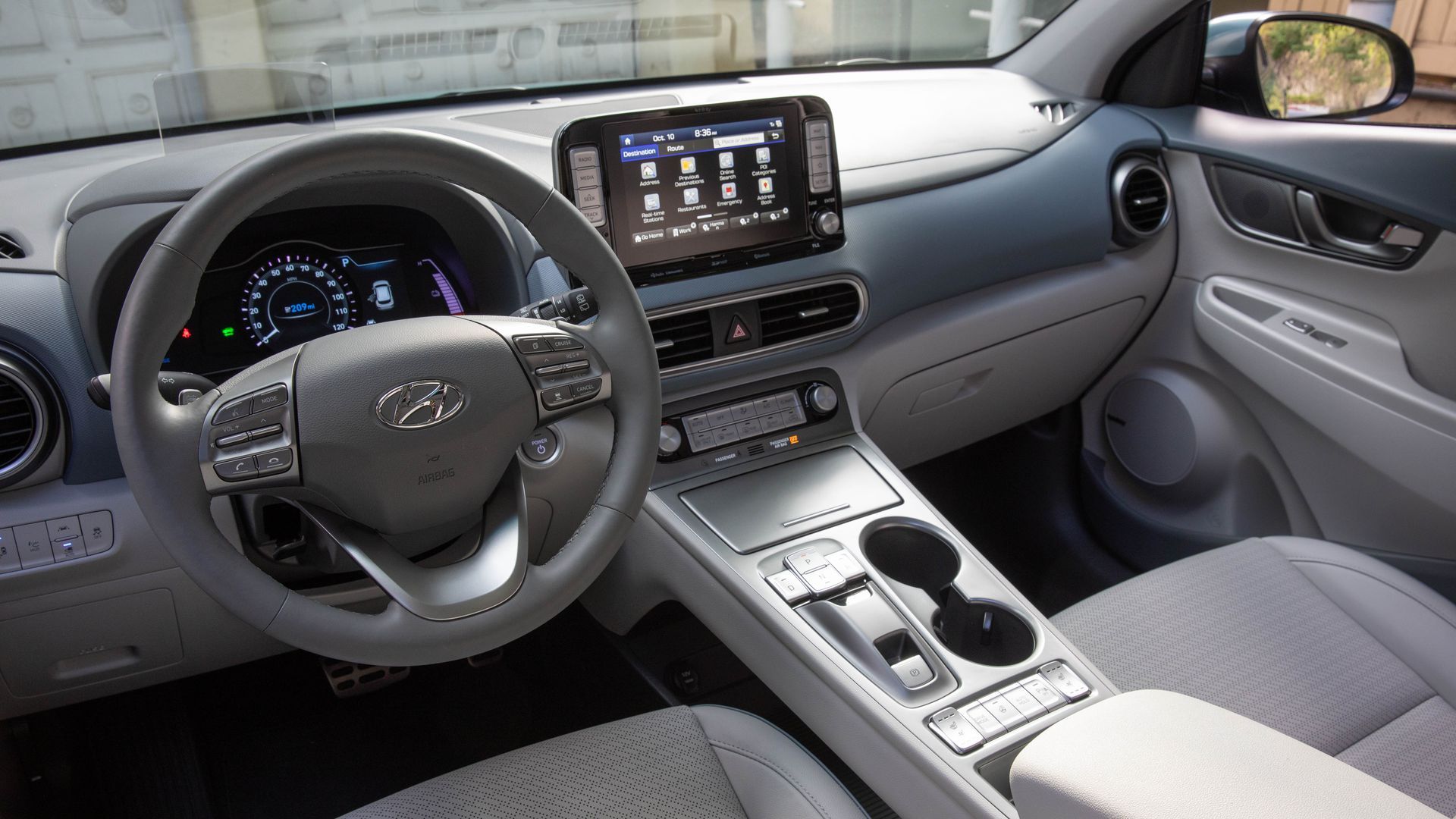 This week I got behind the wheel of the plug-in version of Hyundai's new compact crossover SUV, the Kona.
Details: This is an electric vehicle that checks all the boxes. It offers a popular small crossover design, a class-leading 258-mile battery range, 201 horsepower, and 290 lb-feet of torque.
The price is expected to be around $37,000, before the $7,500 federal tax credit.
The problem: This car is made in Korea, and global demand is hot. When it arrives in the U.S. in early 2019, sales will be limited to California at first. Eventually other Zero Emission Vehicle states will get them — but they will not be widely available in the U.S.
But one advantage is that the Kona arrives just as tax credits for Tesla buyers begin to phase out (though one lawmaker is seeking an extension).
Go deeper