AV diagnostic systems needed for road safety but easy to hack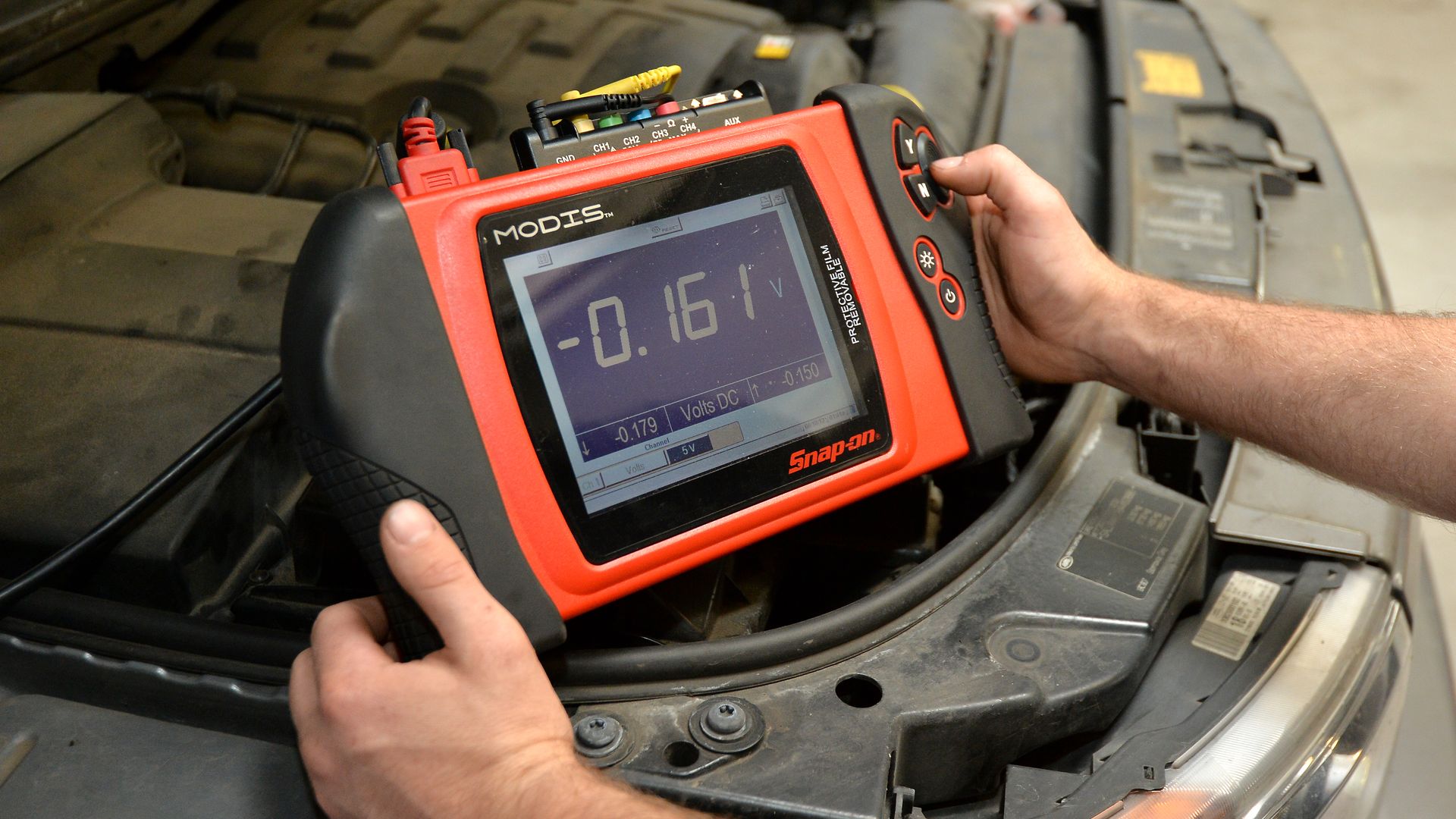 Under current regulations, vehicles must allow connection to their diagnostic systems for analysis and repair. This access point is crucial for ensuring that both conventional and future self-driving cars are safe on the road, yet it is vulnerable to hacking by physical and wireless intrusions.
Why it matters: Autonomous vehicles are highly dependent on networked component controllers that enable different parts of the car to communicate. This means that a security breach could open up even more operational controls in an AV, including safety-critical functions. Despite these risks, there are still no rules in place to mitigate this significant security vulnerability.
Details: On-board diagnostic (OBD) technology connects automotive electronic control units (ECUs) — which manage throttle, steering, lights, brakes and more — to the Controller Area Network (CAN) data bus. It also allows service technicians to connect diagnostic equipment to assess the car's pollution controls, sensors, safety-critical ECUs and other components.
What's new: In hands-free driver assistance systems and other AV technology, virtually all the components controlled by the CAN bus are needed to assure operational safety. Tesla uses the CAN bus to implement its autopilot system and Waymo uses it in its AV control architecture.
Yes, but: These components are ripe targets for hacking.
A $10 Arduino computer that's the size of a postage stamp could be surreptitiously installed in moments, creating an unpatchable vulnerability.
Entertainment systems and other wireless-enabled components, like those Tesla uses for over-the-air software updates, can also be hacked.
If compromised, the CAN bus could transmit commands from a malicious party that would take control of the car's speed, steering or braking.
What to watch: While AVs may be new, the idea of addressing the broad scope of cyber vulnerabilities is not. The aviation sector has taken on these risks through both government and industry standards, and has employed countermeasures that could serve as models for AVs:
Network isolation
Multi-factor authentication of software updates or network traffic
Strong encryption
Alternative secure internal network architectures
The bottom line: The CAN bus is likely to be integral to AV technology for multiple generations, so it will be essential to devise rules to cyber-secure these inherently vulnerable access points while preserving their original purpose.
Jason Levine is executive director of the Center for Auto Safety.
Go deeper