Trump's Interior chief touts offshore wind progress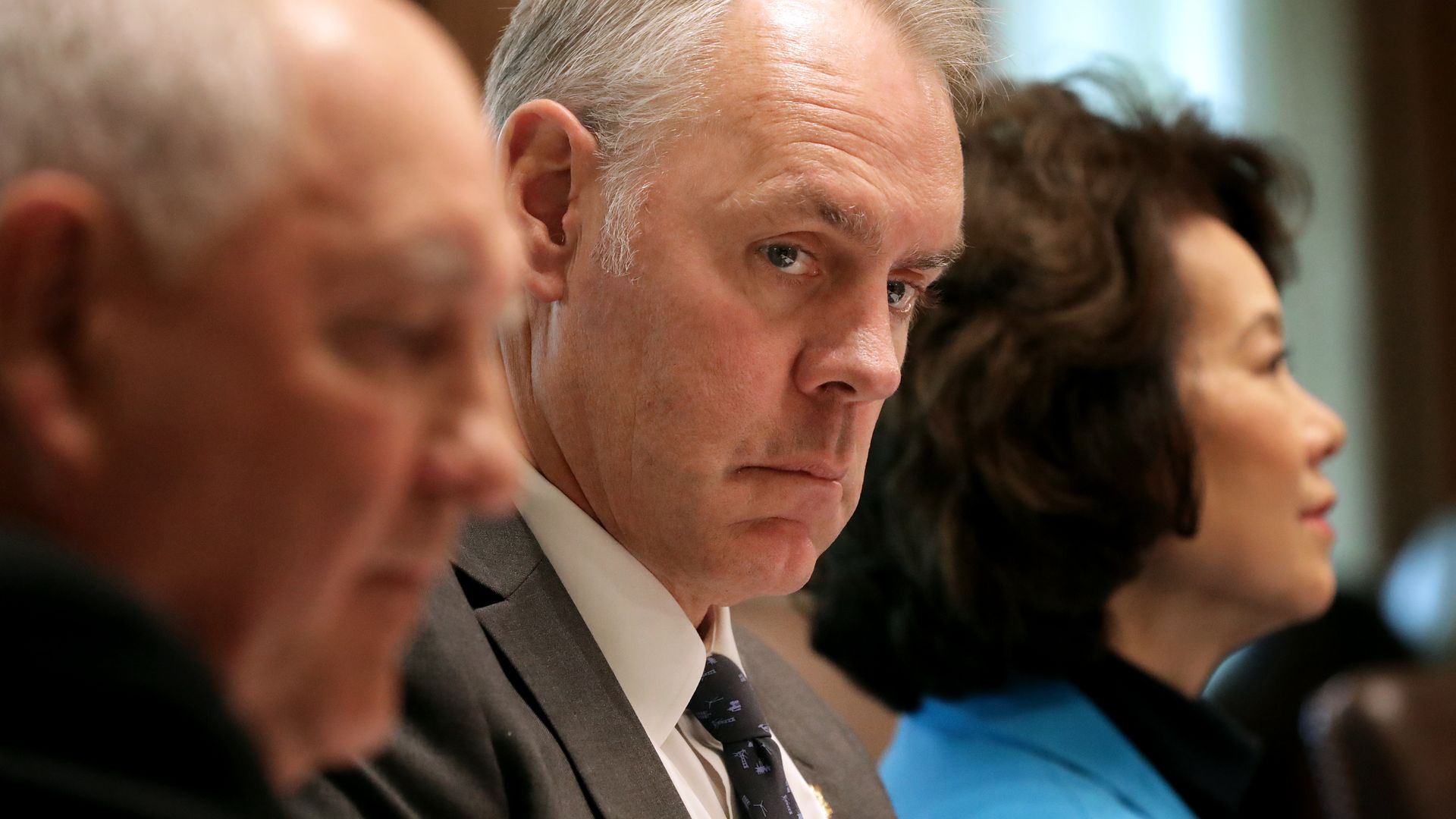 The Interior Department is gearing up to auction federal waters for wind-energy development offshore Massachusetts and is taking the first steps for the same development off California, Secretary Ryan Zinke told a conference Monday.
Why it matters: Offshore wind, which is just getting off the ground in the U.S., is a rare example of the Trump administration actively pushing renewable energy, despite its main focus on fossil fuels. With just one operating offshore wind farm in the U.S., government support at this stage of the game is critical.
"My job is to make sure the government is a partner with you. And I'm bullish on wind."
— Interior Secretary Ryan Zinke
The details: The Interior Department will hold a highly anticipated auction for federal waters off the coast of Massachusetts on Dec. 13.
Zinke also said he will begin the first steps in offering the first-ever wind auction in federal waters off California's coasts.
One key moment: A protestor interrupted the conference to yell "fire," only to wait a few seconds before adding "Zinke" (implying there was a fire in the building). He then walked through the back of the conference room yelling that Zinke doesn't support renewable energy or believe in climate change, to which Zinke said from stage: "Isn't America great?" In a twist on typical protesters, attendees at the conference booed the interrupter and told him to get a job.
Go deeper: California, oil exec huddle on offshore wind
Go deeper