Report: Zinke's travel raised "red flags" with ethical officials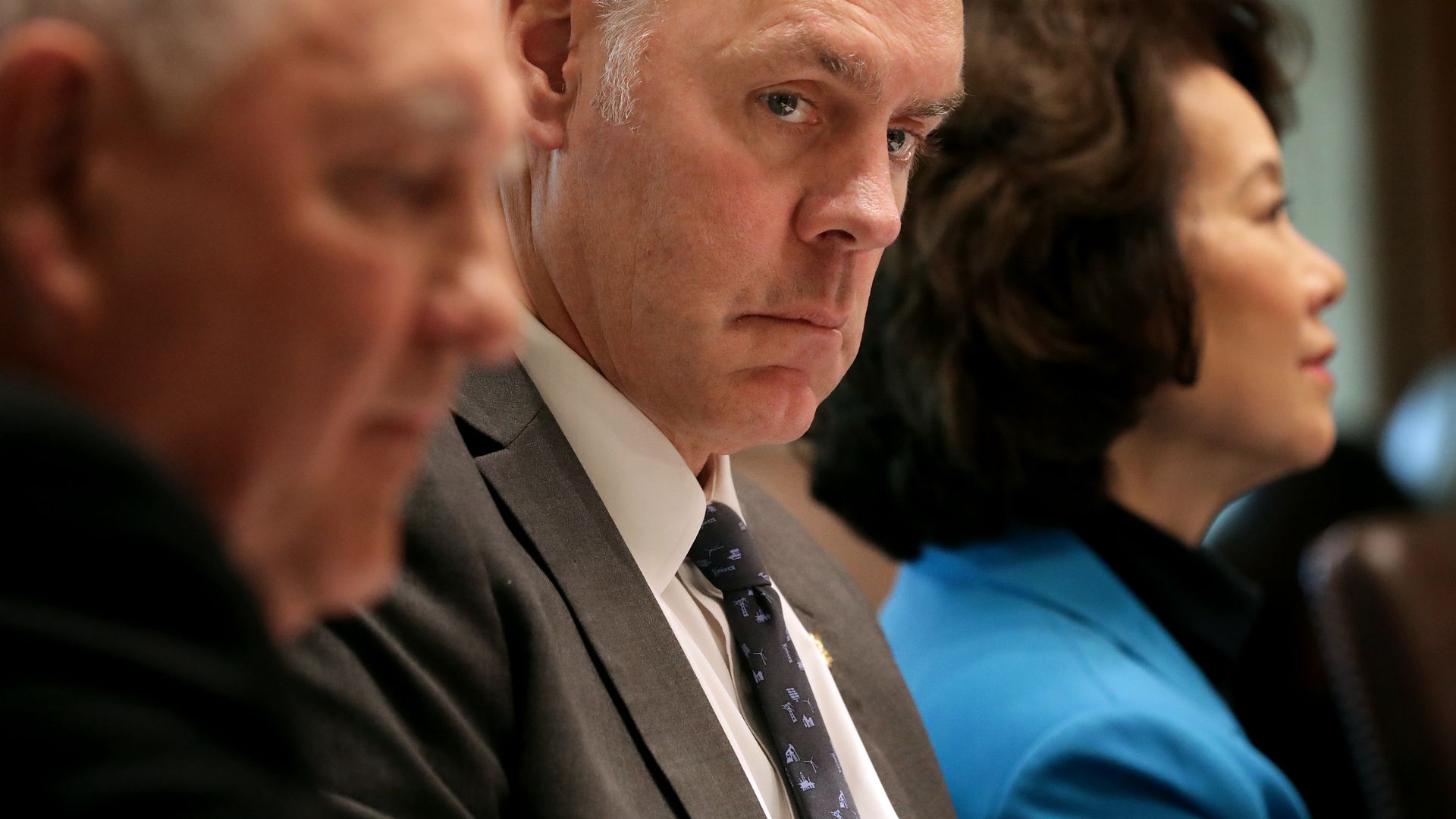 The Interior Department's watchdog determined that Secretary Ryan Zinke's wife, Lolita, had been approved by the department to travel in government vehicles with Zinke despite initial red flags being raised by ethics officials, the Washington Post reports.
Why it matters: Zinke is facing at least four other investigations by the department's inspector general, per the Post. The news comes on the heels of the Interior Department shutting down reports that a Trump-appointed official in the Department of Housing and Urban Development would be taking over as inspector general for Interior. The department is specifying that the current deputy inspector general, Mary Kendall, will remain in her job.
Go deeper