Pompeo to visit Panama and Mexico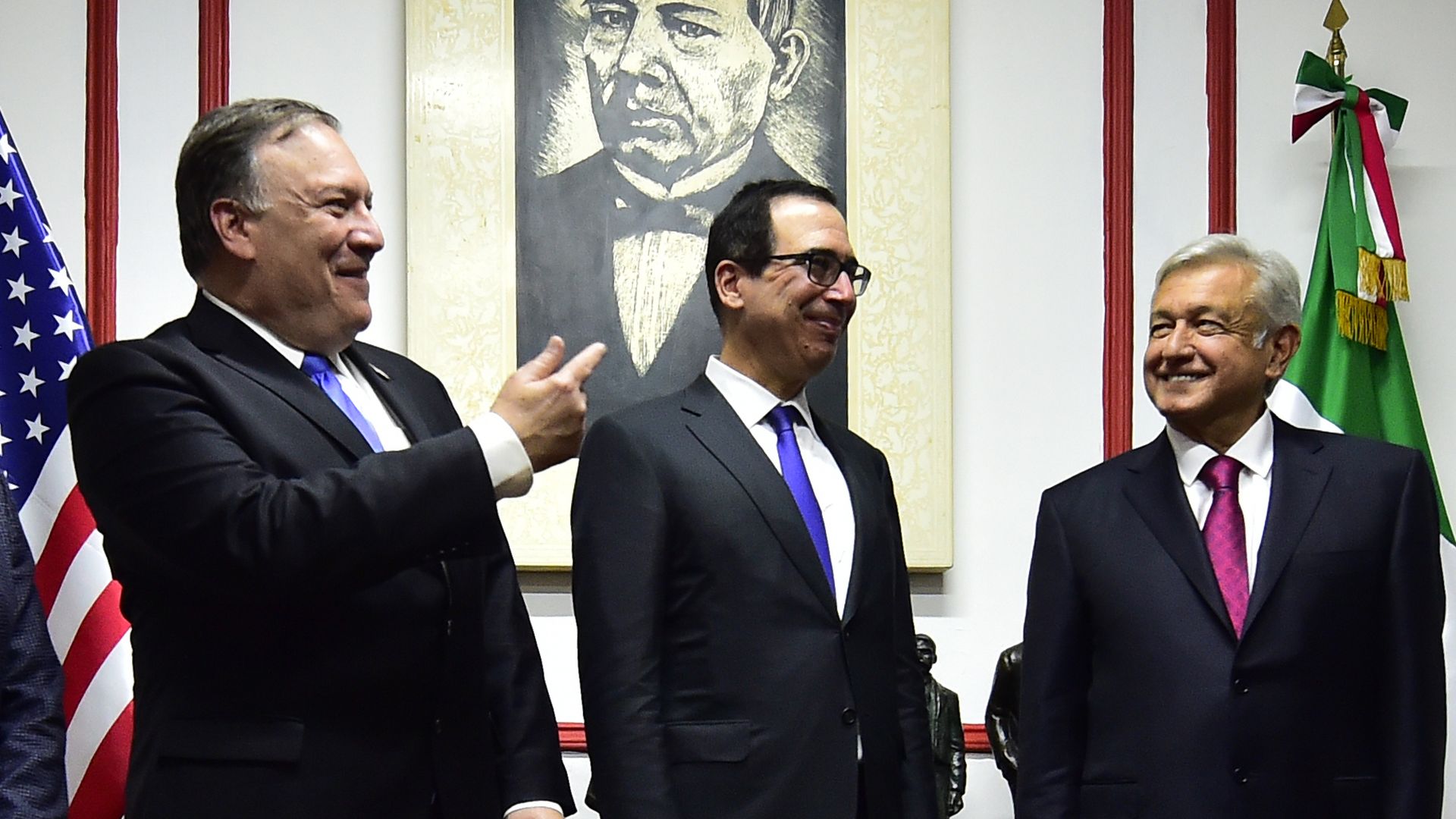 Secretary of State Mike Pompeo will travel to Panama City today, where he'll meet with President Juan Carlos Varela. He'll then head to Mexico for meeting tomorrow with President Enrique Peña Nieto and senior members of President-elect Andrés Manuel López Obrador's incoming administration.
What to watch: Per the State Department, the discussion in Panama will focus on "defending democracy in Venezuela and Nicaragua," two countries in the midst of political crises, as well as counternarcotics, counterterrorism, and illegal migration. The meetings in Mexico will be part of the Trump administration's efforts to build ties with the leftist administration.
Go deeper