Jimmy Carter calls Kavanaugh's confirmation a "serious mistake"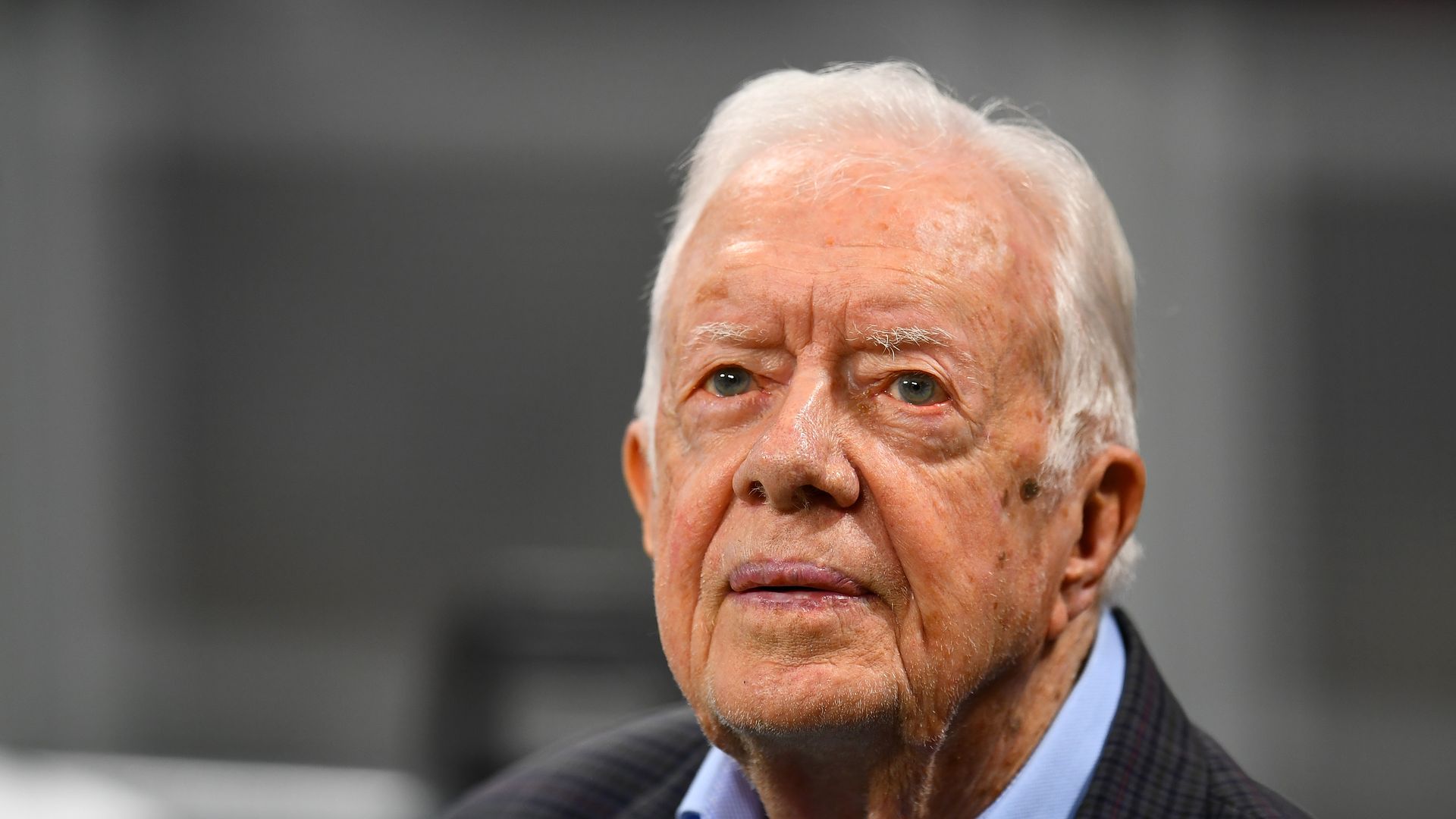 While speaking at Emory University, Former President Jimmy Carter called Supreme Court Associate Justice Brett Kavanaugh's confirmation to the court a "very serious mistake" and that he lost "his cool" while testifying in front of the Senate Judiciary Committee last month.
Why it matters: Carter is yet another dissenting voice against Kavanaugh. Democratic legislators are already talking about a potential impeachment as a campaign issue in 2020.
Go deeper