The U.S. isn't on track to meet emissions targets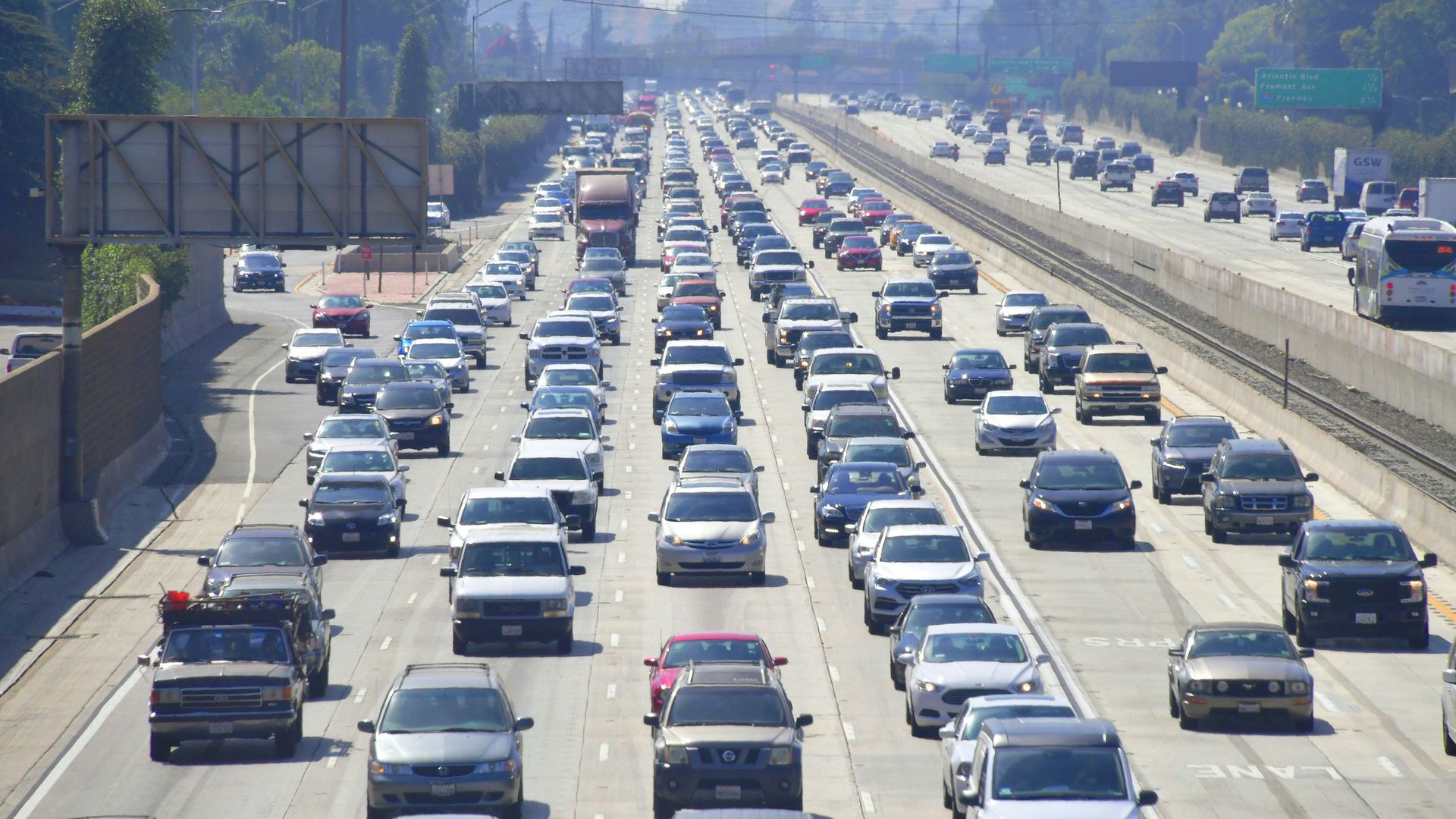 The EPA is promoting newly released data showing a 2017 cut in aggregate greenhouse gas (GHG) emissions from industrial operations, but there's a more nuanced story behind the top-line numbers.
Why it matters: Despite the cuts driven largely by power-sector changes, the U.S. is not on pace to meet Obama-era targets for cutting economy-wide emissions by 26%–28% below 2005 levels by 2025.
Achieving those emissions cuts, let alone the kind of reductions scientists say are needed to help avoid high amounts of warming, will require driving down emissions well beyond the electricity sector.
The big picture: EPA's updated Greenhouse Gas Reporting Program data announced yesterday shows an overall 2.7% cut in GHGs, including a 4.5% cut in emissions from power plants, which are down almost 20% since 2011.
The program, begun almost a decade ago, tallies emissions reported by over 7,500 large facilities across a suite of industries, as well as oil-and-gas suppliers.
But, but, but: Emissions are not falling across the board. The data doesn't directly capture emissions from transportation, which is now the largest source of U.S. carbon emissions.
Plus, consider emissions from chemical manufacturing, another big source (although not on the scale of power or transportation).
Those overall emissions were 184 million metric tons of CO2-equivalent last year, which is up 7 million metric tons over 2016.
Other industries, as well, show changes.
Emissions from cement production, another big source, ticked up in 2017.
Direct emissions from refineries, meanwhile, dipped slightly but are higher than they were 5 years ago.
The bottom line: "It's very much a mixed bag," Kevin Kennedy of the World Resources Institute tells Axios.
"As you are looking at the industrial sectors generally, there are increases where there need to be decreases," he said.
Go deeper:
Go deeper