Zinke to replace department's inspector general with Trump appointee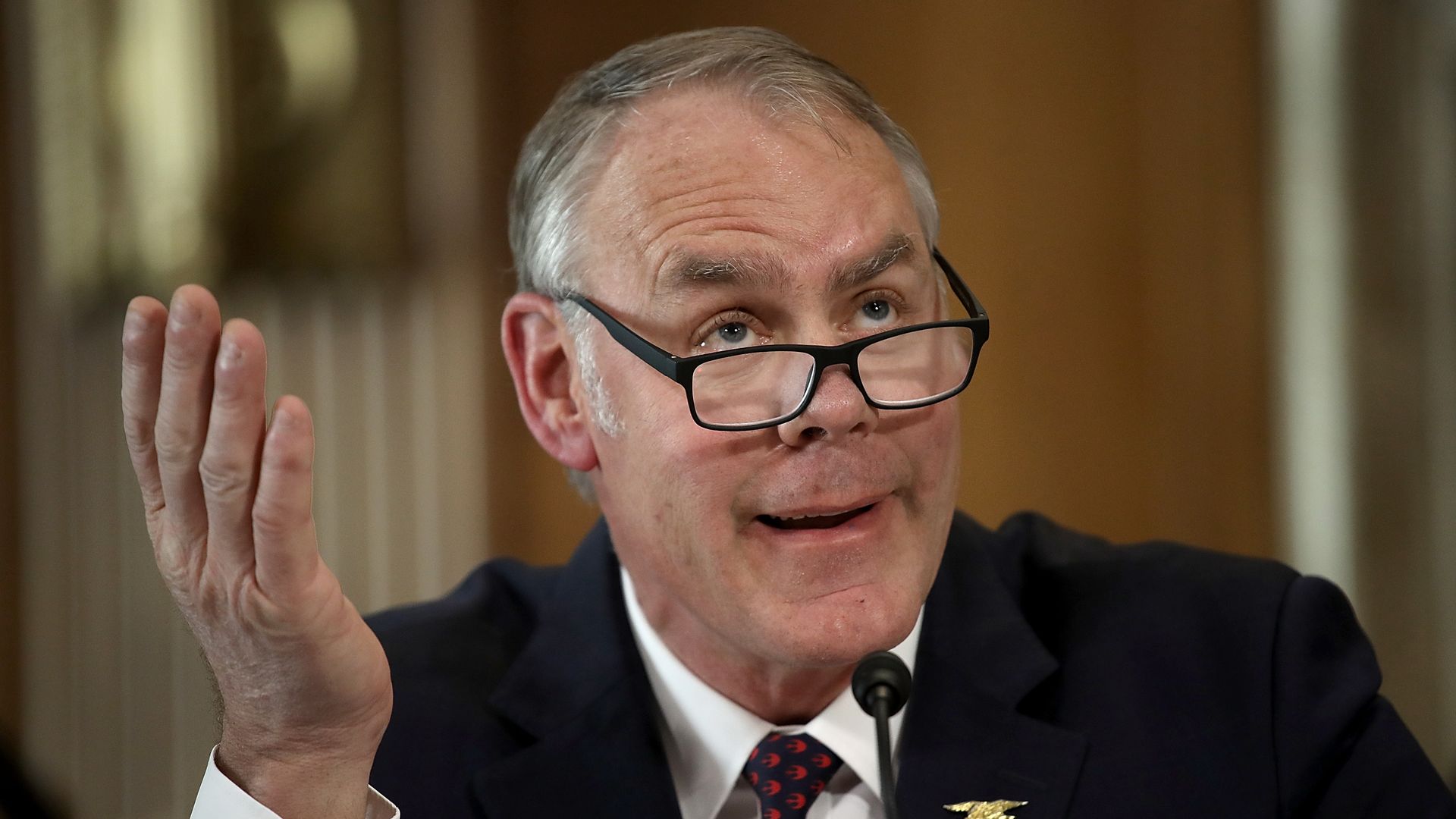 Interior Department Secretary Ryan Zinke is replacing the department's 10-year acting inspector general, Mary Kendall, with Suzanne Israel Tufts, who served as an assistant secretary for the Department of Housing and Urban Development, according to The Hill.
Why it matters: The move will likely raise concerns over whether Zinke will receive a fair check on his activities at the Interior Department, in part because the new position will not need Senate confirmation. When joining HUD, Tufts replaced an official that voiced concerns about HUD Secretary Ben Carson's office redecoration that raised questions about unnecessary spending. Zinke has been the subject of a handful of internal government investigations since beginning his tenure as secretary in 2017.
Update: Heather Swift, a senior advisor to Zinke, told reporters in an email Thursday that Kendall will be remaining in the job and that HUD sent out "false information."
Go deeper