Prison bureau says U.S. prisons are reaching capacity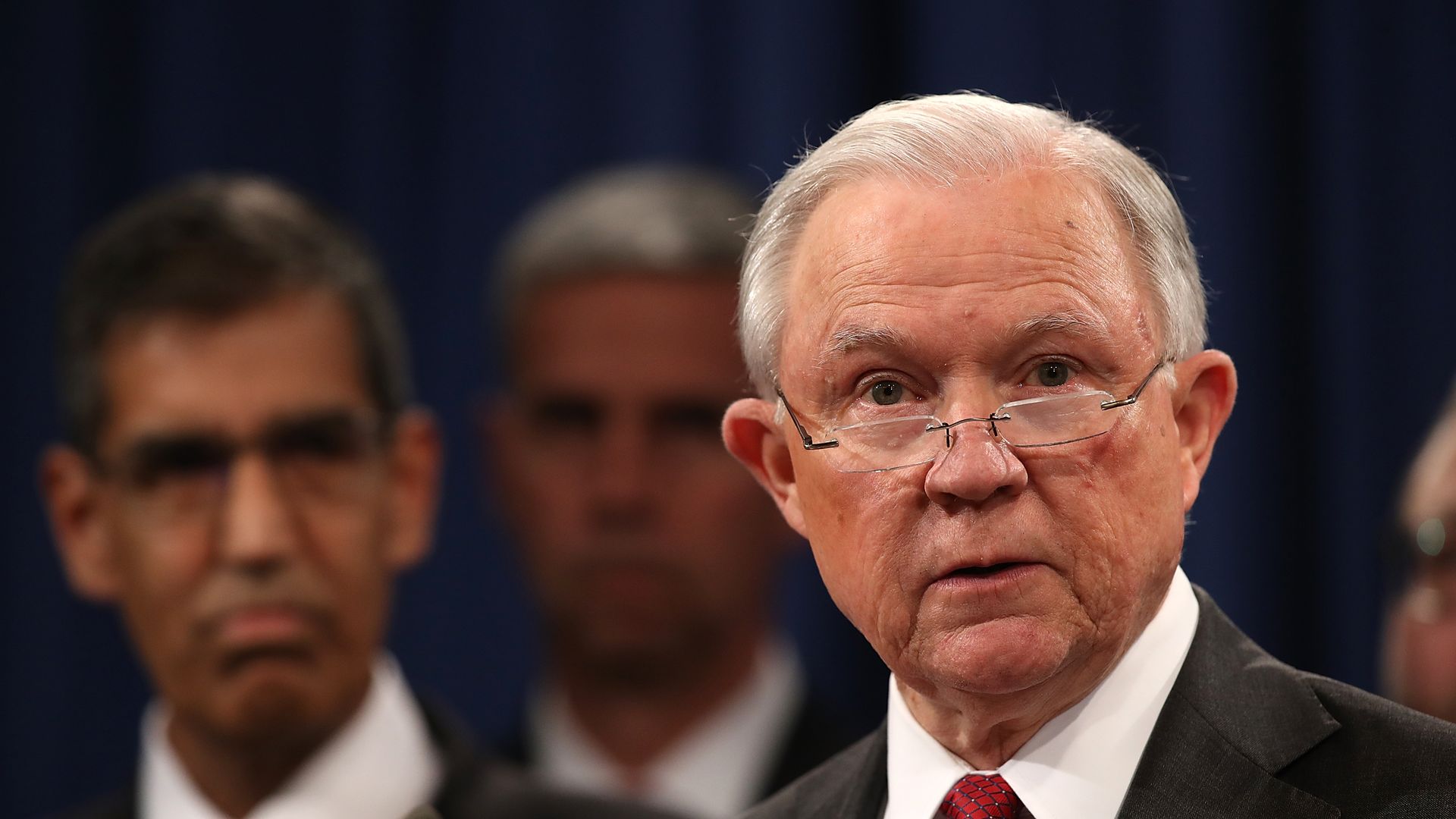 Low-security correctional facilities are running out of space to house inmates because of convicted immigrants who are being housed in them, according to a redacted document filed by the United States Bureau of Prisons.
Why it matters: The bureau is requesting an extension on a contract with a private prison operator to run a correctional facility in Texas. The filing claims that the 32 low-security facilities in the Bureau of Prisons are unable to handle more inmates and says the bureau's "overall population is expected to increase significantly" as a result of Attorney General Jeff Sessions' requirement for mandatory charges at their highest severity for all immigrants illegally crossing the border.
Go deeper