Analysis: Efforts to curb carbon emissions from coal will likely fail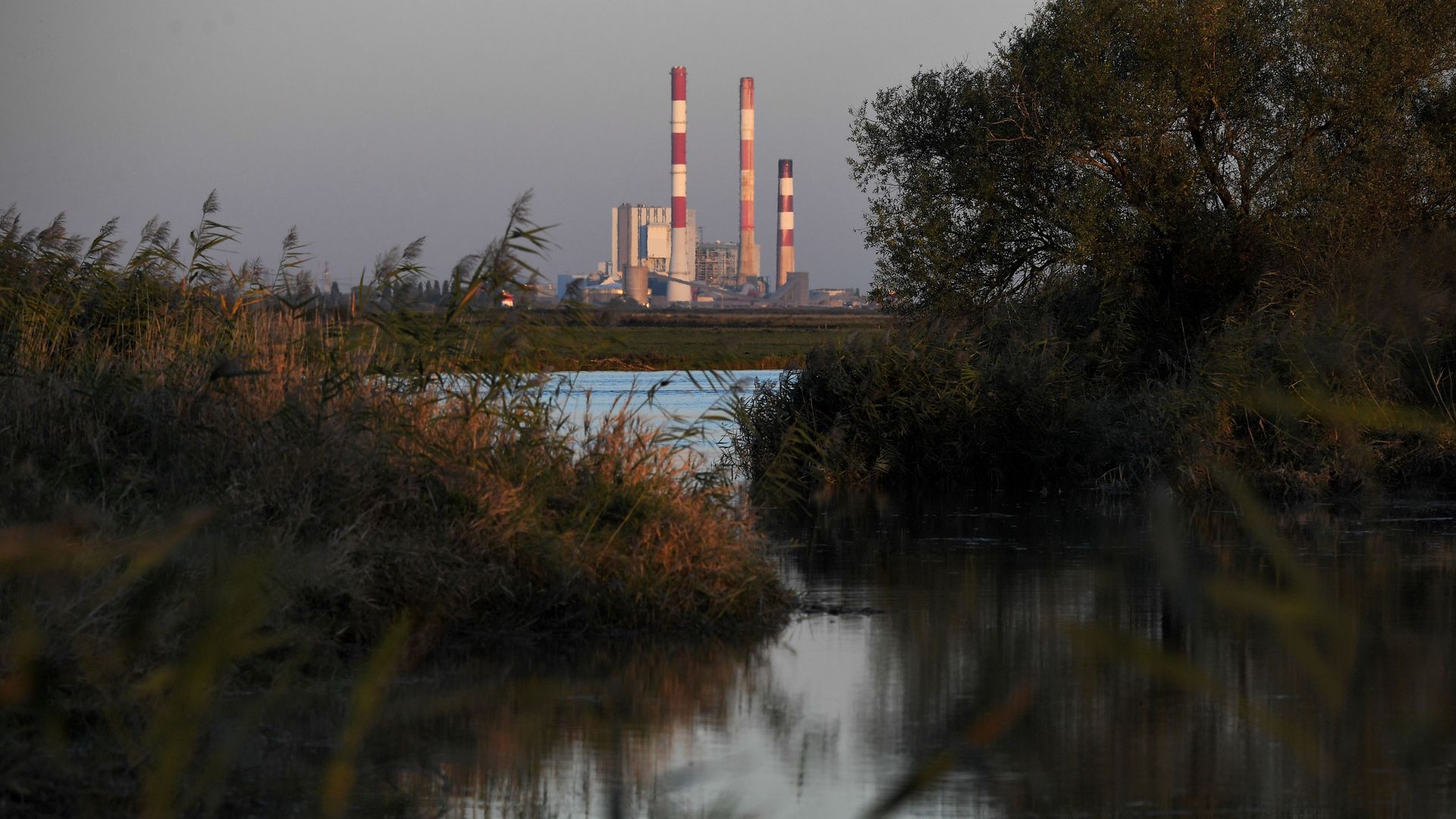 The Center for Strategic and International Studies' Nikos Tsafos looked at coal demand trends and comes to a sobering conclusion in a new analysis: "Unless Asia can find other energy sources to meet its needs, our efforts to curb CO2 emissions from coal will likely fail."
Why it matters: Coal is the most carbon-intensive fossil fuel. Cutting global CO2 emissions enough to prevent high levels of warming will probably fail absent deep cuts in coal demand, or widespread deployment of CO2-trapping systems that are in their commercial infancy.
The big picture: Tsafos' short paper, based on BP's robust annual energy statistics report, explores how coal demand in Asia goes well beyond China's status as the world's biggest user.
China's use is lower than it was five years ago, and India's rising use is much discussed.
But Tsafos explores a "dynamic" group of other Asian nations, including Indonesia, Taiwan, Vietnam, Malaysia, Thailand, Philippines and Pakistan, where demand collectively rose by 45 percent in the last decade.
This is counteracting the reduction in coal consumption in the U.S. and elsewhere outside Asia.
The bottom line: Curbing this coal use in order to meet climate goals is an immense challenge, given the hurdles to switching to gas, while more effort is needed to boost renewables in those Asian regions too, Tsafos writes.
Go deeper