Sen. Heitkamp apologizes after misidentifying victims of abuse in ad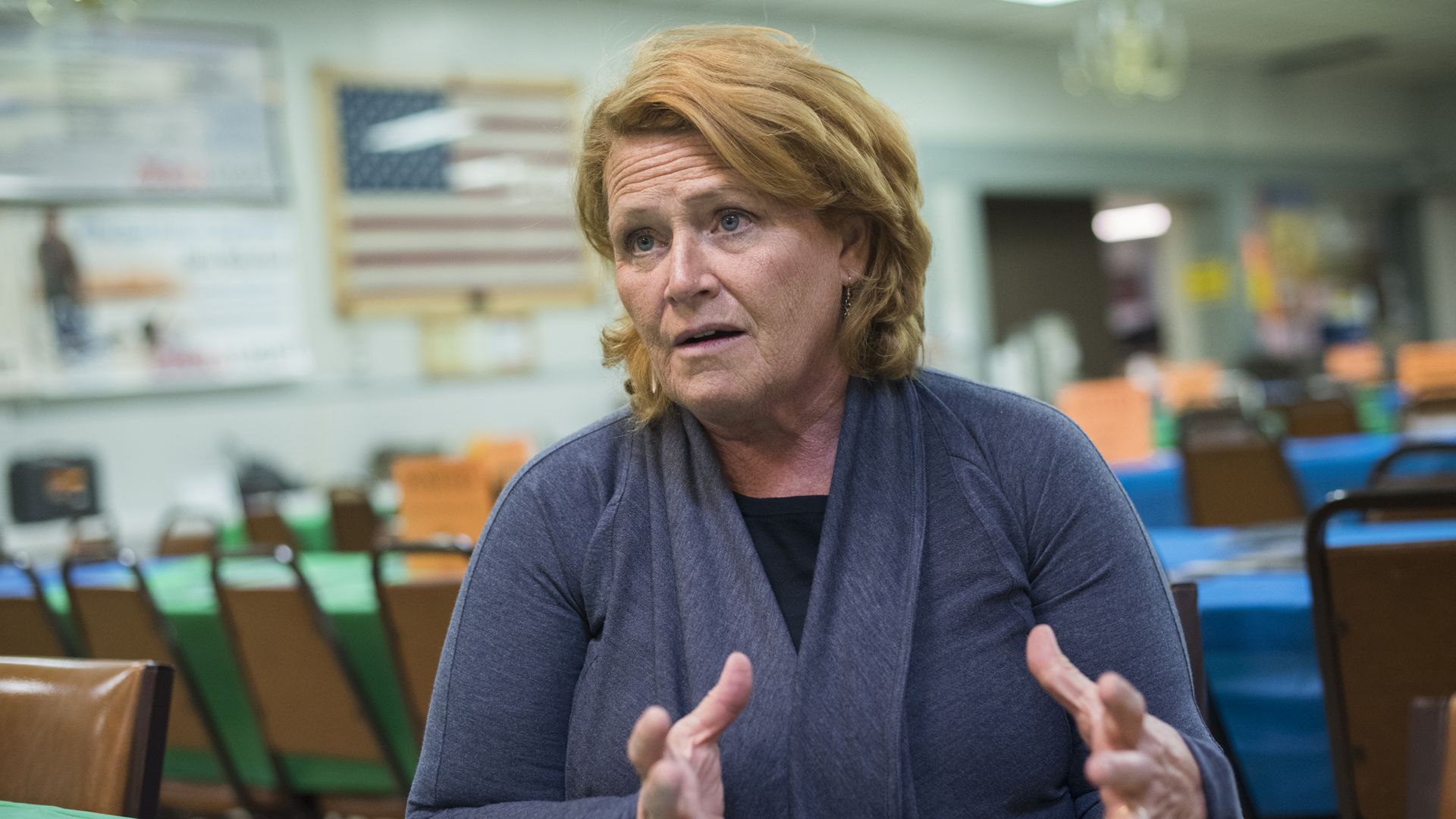 Sen. Heidi Heitkamp (D-N.D.) is issuing personal apologies to women for running a political ad in North Dakota newspapers Sunday that misidentified them as victims of domestic violence, sexual abuse and rape, the Associated Press reports.
What happened: Heitkamp recently learned some women that were in the ad hadn't authorized being named or weren't survivors of abuse in the first place.
"I deeply regret this mistake and we are in the process of issuing a retraction, personally apologizing to each of the people impacted by this and taking the necessary steps to ensure this never happens again," Heitkamp said in a statement.
What they're saying: Heitkamp's campaign did not respond to AP's questions Tuesday about how the misidentification happened.
One woman said she believed she had been included in the ad after being tagged in a Facebook post about sexual assault.
Heitkamp's opponent, Kevin Cramer, called Heitkamp's ad a "revictimization of victims."
Why it matters: Heitkamp is one of the most vulnerable Democrats running for re-election this fall. She trails behind Cramer by more than 8 points, per the RealClearPolitics polling average.
Go deeper