Bolsonaro has big lead ahead of Brazil's presidential runoff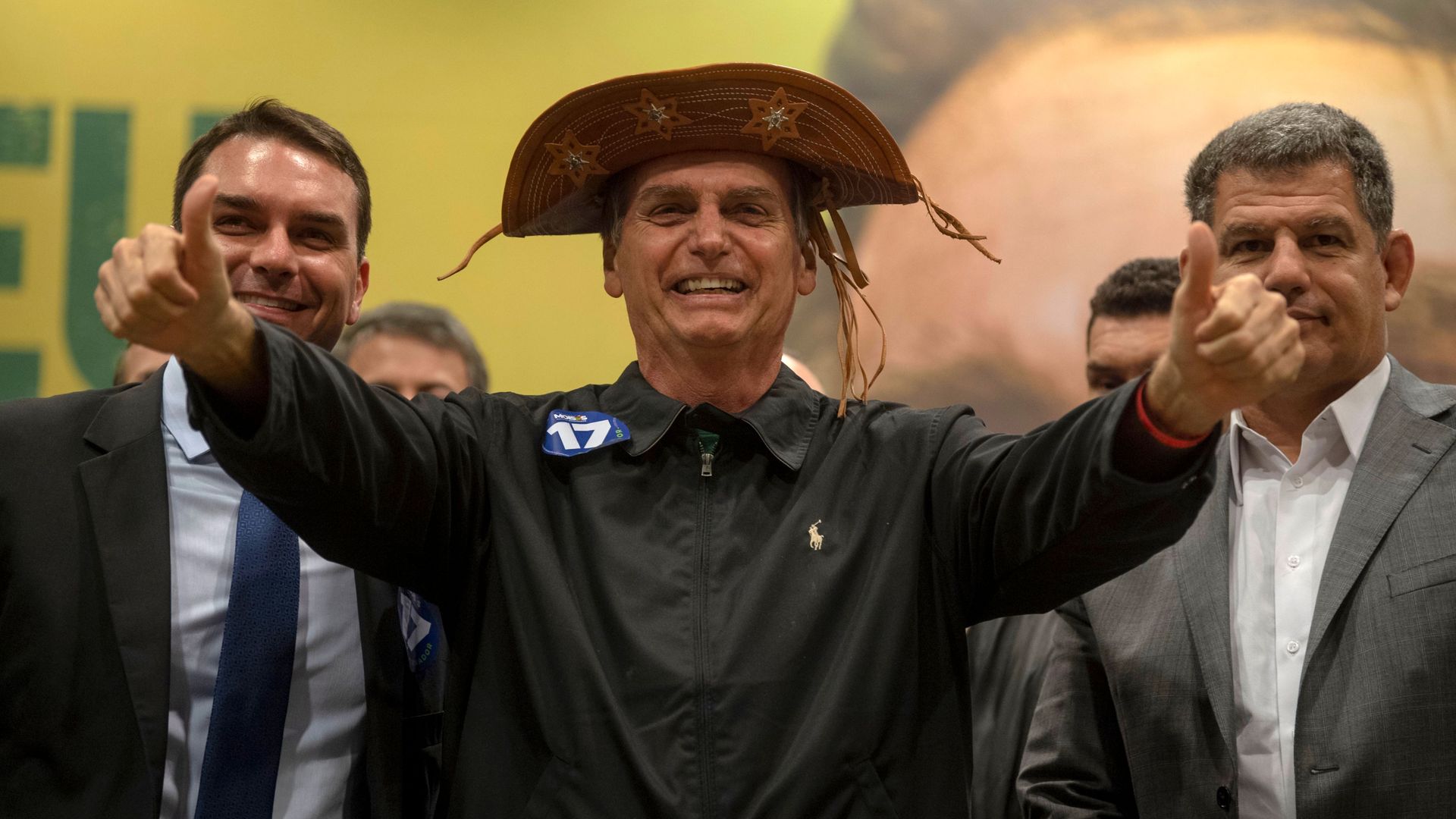 Two polls taken ahead of an Oct. 28 presidential runoff in Brazil show far-right candidate Jair Bolsonaro with leads of 16 and 18 points over leftist Fernando Haddad, who is backed by jailed former President Luiz Inácio Lula da Silva.
Why it matters: Many Brazilians fear a Bolsonaro victory, in part because of his history of racist, misogynist and homophobic statements. There was speculation that his support would hit a "ceiling," but according to these polls, nearly 60% of Brazilian voters are willing to cast their ballots for him.
Go deeper