The immense partisan climate disconnect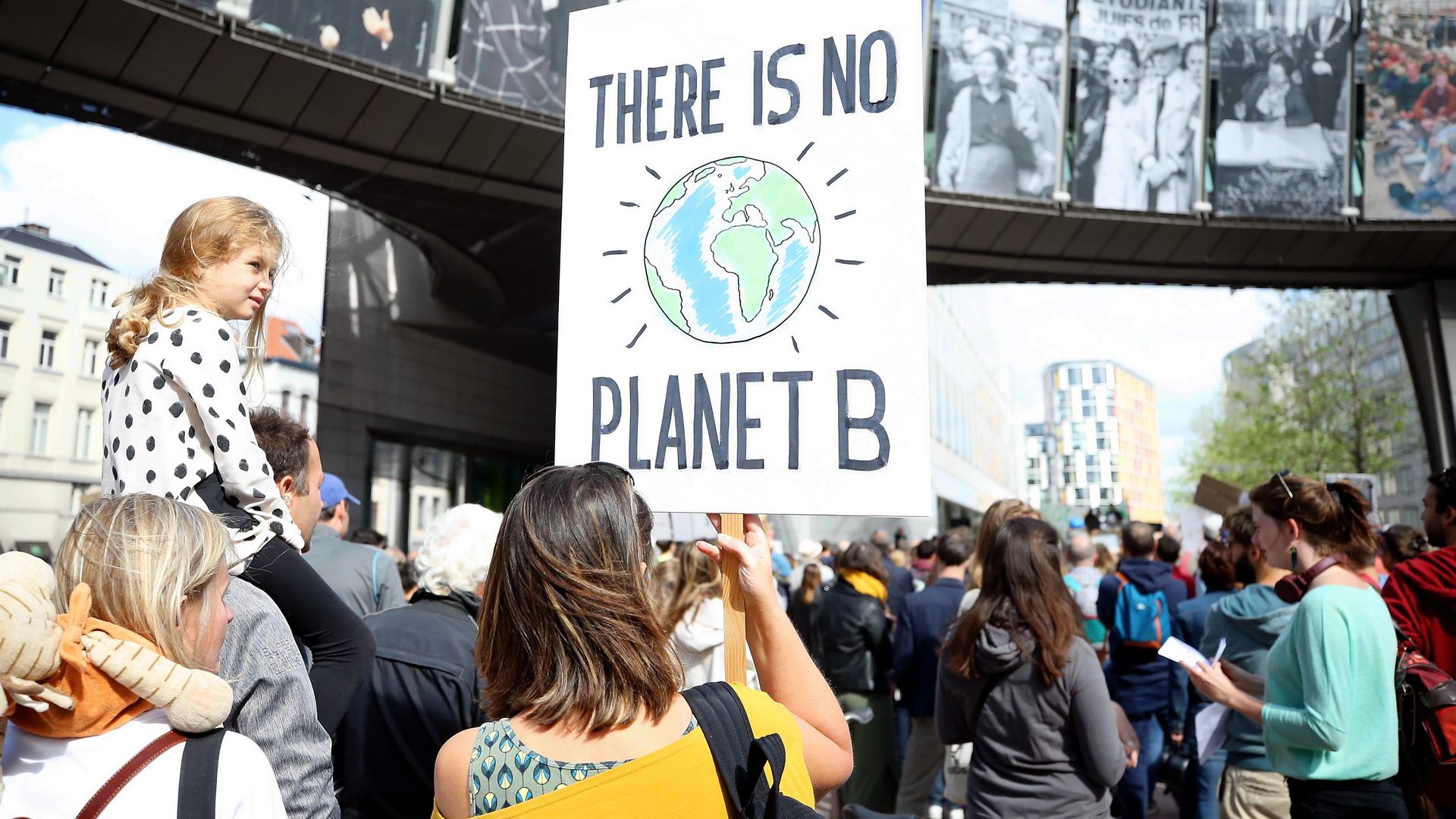 As midterm elections get closer, the partisan divide over climate change is becoming increasingly clearer.
Driving the news: 72% of registered voters backing Democrats in the upcoming elections view climate change as a "very big" problem, compared to just 11% of GOP supporters, new Pew Research Center polling shows.
Why it matters: It demonstrates the persistence of the partisan gulf on climate change at a time when scientists are increasingly sounding the alarm about the dangers of a warming planet.
By the numbers: That 61-point gap is tied for the largest among 18 topics Pew asked about in the newly released survey that also addressed the economy, education, immigration and many other areas.
Pew conducted the survey just before the release of a major UN scientific report on the consequences if warming goes above 1.5°C, or 2.7°F, relative to preindustrial levels.
The 1.5°C threshold is one that the UN warns the planet is almost certain to cross absent extremely deep emissions cuts in coming years.
Quick take: The divide in Pew's poll, taken in concert with the sobering UN conclusions, is just one example of a wider political disconnect over climate change that's also apparent in policy circles.
For instance, ExxonMobil recently threw its lobbying weight behind a proposal for a $40-per-ton carbon tax that would be married to the repeal of climate regulations.
However, Exxon's move arrived just a day after the release of the UN analysis, which found that a vastly higher carbon price is needed to rein in emissions, unless combined with a "complementary mix of stringent policies."
Go deeper:
Go deeper