4 states where voting restrictions could impact the 2018 election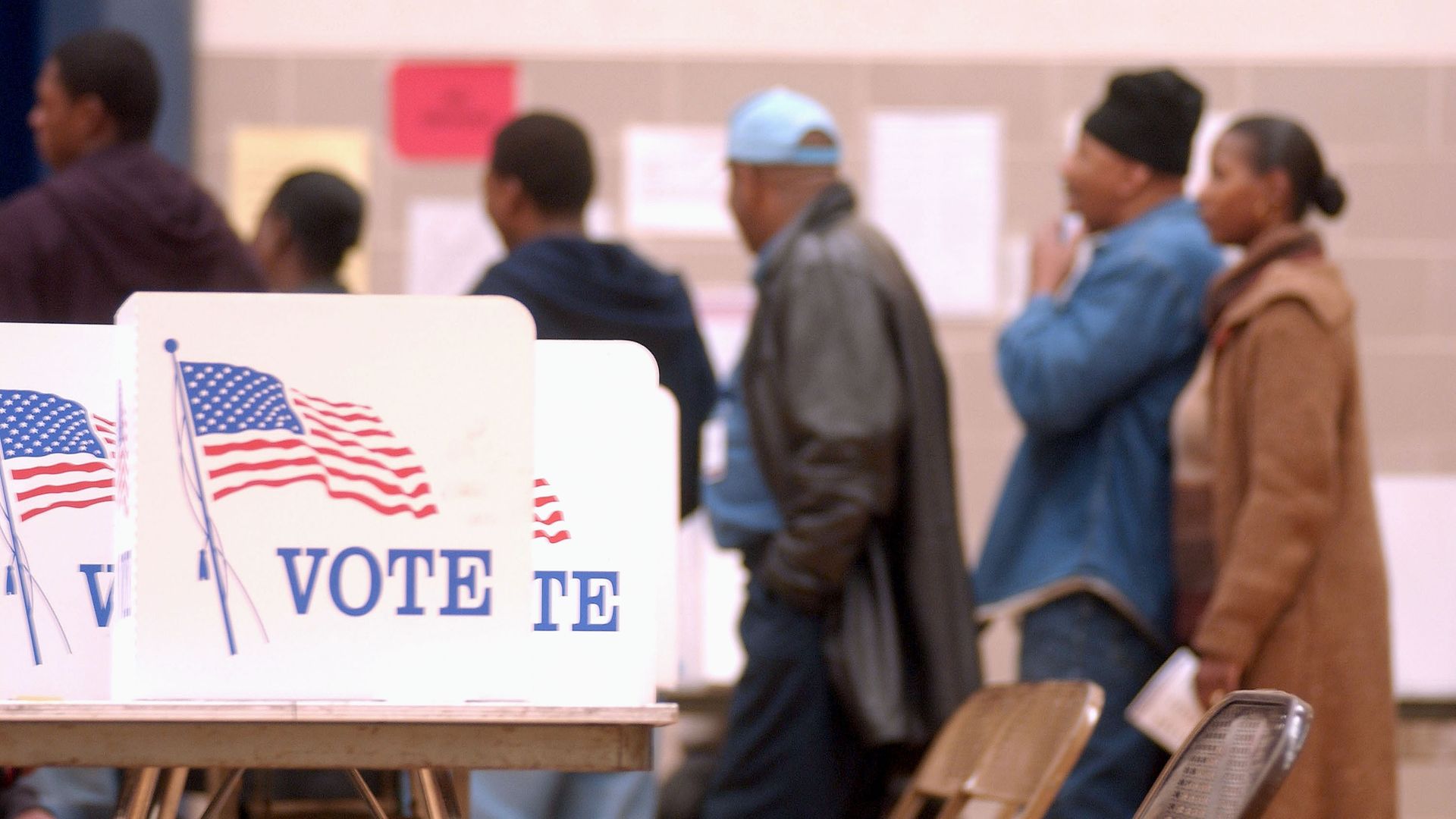 Restrictive voting policies could influence the outcome of 2018 battleground races in at least four states: Georgia, North Dakota, Ohio and Arkansas.
The battle lines: Voting rights advocates say Republicans are trying to prevent minorities, who overwhelmingly vote Democratic, from casting ballots. But Republicans argue that their efforts are meant to increase voter confidence, modernize elections and combat rampant voter fraud — even though numerous studies have found no evidence of widespread voter irregularities in the U.S.
State of play: In North Dakota, Native Americans are working to minimize the effects of the Supreme Court's decision to uphold the state's voter ID law, which requires voters to provide identification with their residential address rather than a P.O. box number.
Critics said the high court's move harms Native American voters who live on reservations, where residential addresses largely do not exist. It also threatens the reelection of Heidi Heitkamp, one of the Senate's most vulnerable red-state Democratic incumbents, who has received broad support among Native American voters in the past.
In Georgia, a coalition of civil rights groups sued Brian Kemp, the secretary of state and Republican nominee for governor, last week for placing more than 53,000 voter applications on a "pending" list. The list — created by the voter verification method called "exact match," which requires voter applications be perfectly matched with information on file — has a disproportionately high number of black voters.
Kemp's spokeswoman, Candice Broce, denied accusations of voter suppression and said those affected will be allowed to cast ballots if they show a photo ID that proves they are eligible to vote.
In Ohio, a voting rights group recently appealed a federal judge's decision to uphold the state's aggressive efforts to purge its voting rolls. The system, which disproportionately affects minorities and the poor, kicks people off the rolls if they skip a few elections and fail to respond to a notice from election officials. 
The appeal seeks to allow purged voters to cast ballots next month in a state that features high-profile races for governor, the U.S. Senate and a few key House seats.
In Arkansas, where Democrats hope to flip a Republican-held House seat, the state's highest court upheld a voter ID law that requires residents to show photo identification before voting. But voters can cast provisional ballots without an ID if they sign a sworn affidavit.
Go deeper