Oil market weighs U.S.-Saudi rift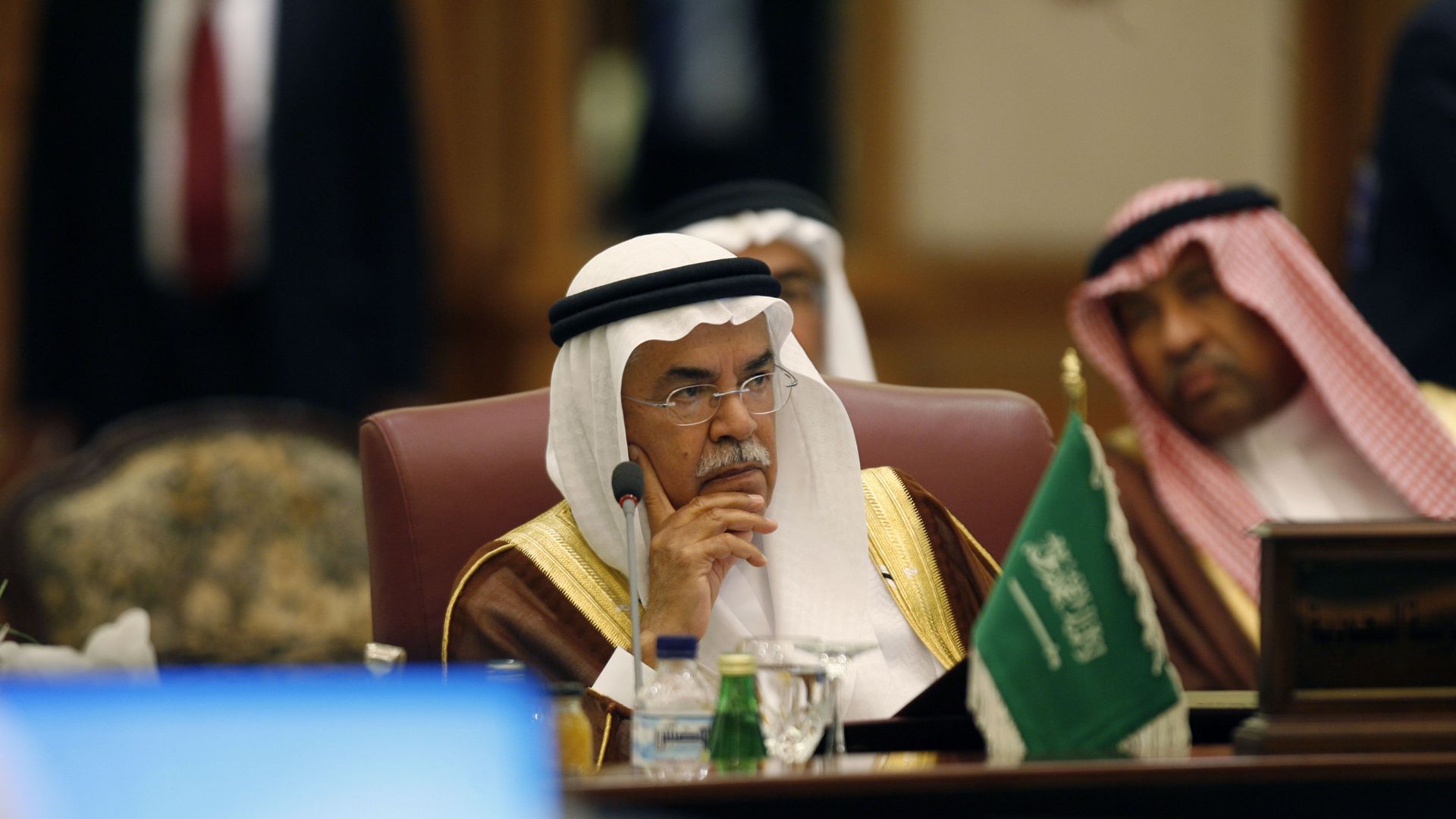 Crude oil prices are up Monday after the weekend's escalating rhetoric between the U.S. and Saudi Arabia over the disappearance — and apparent killing — of Jamal Khashoggi.
Between the lines: Traders don't appear convinced at this point that the rupture will cause major upheaval in oil flows. Prices for the benchmark Brent crude are higher but they're not soaring.
At the time of publishing, prices were up 44 cents for WTI and 81 cents for Brent.
Why it matters: Saudi Arabia is the world's largest crude oil exporter and, along with the U.S. and Russia, one of the world's biggest producers. Any Saudi effort to use oil as a geopolitical weapon would rattle global oil markets and put sharp upward pressure on prices that are already near four-year-highs.
Driving the news: Over the weekend President Trump said there would be "severe punishment" if the Saudis killed Khashoggi.
In response, the Saudi's released a statement warning, "if it receives any action, it will respond with greater action, and that the Kingdom's economy has an influential and vital role in the global economy."
And on Sunday, the general manager of Saudi-owned Al Arabiya News Channel, Turki Aldakhil, published a column warning that U.S. sanctions could send oil prices to $100 per barrel, $200 or even higher.
The latest: In remarks in India this morning, Saudi energy minister Khalid al-Falih emphasized the kingdom's role as a reliable global supplier.
However, he also said that absent the Saudis' development and deployment of their spare production capacity, prices would be in the triple digits.
"We expect and demand that Saudi Arabia's efforts be appreciated and acknowledged," al-Falih said at an livestreamed energy conference there.
Go deeper:
Go deeper