The unraveling of Saudi Arabia's "Davos in the Desert"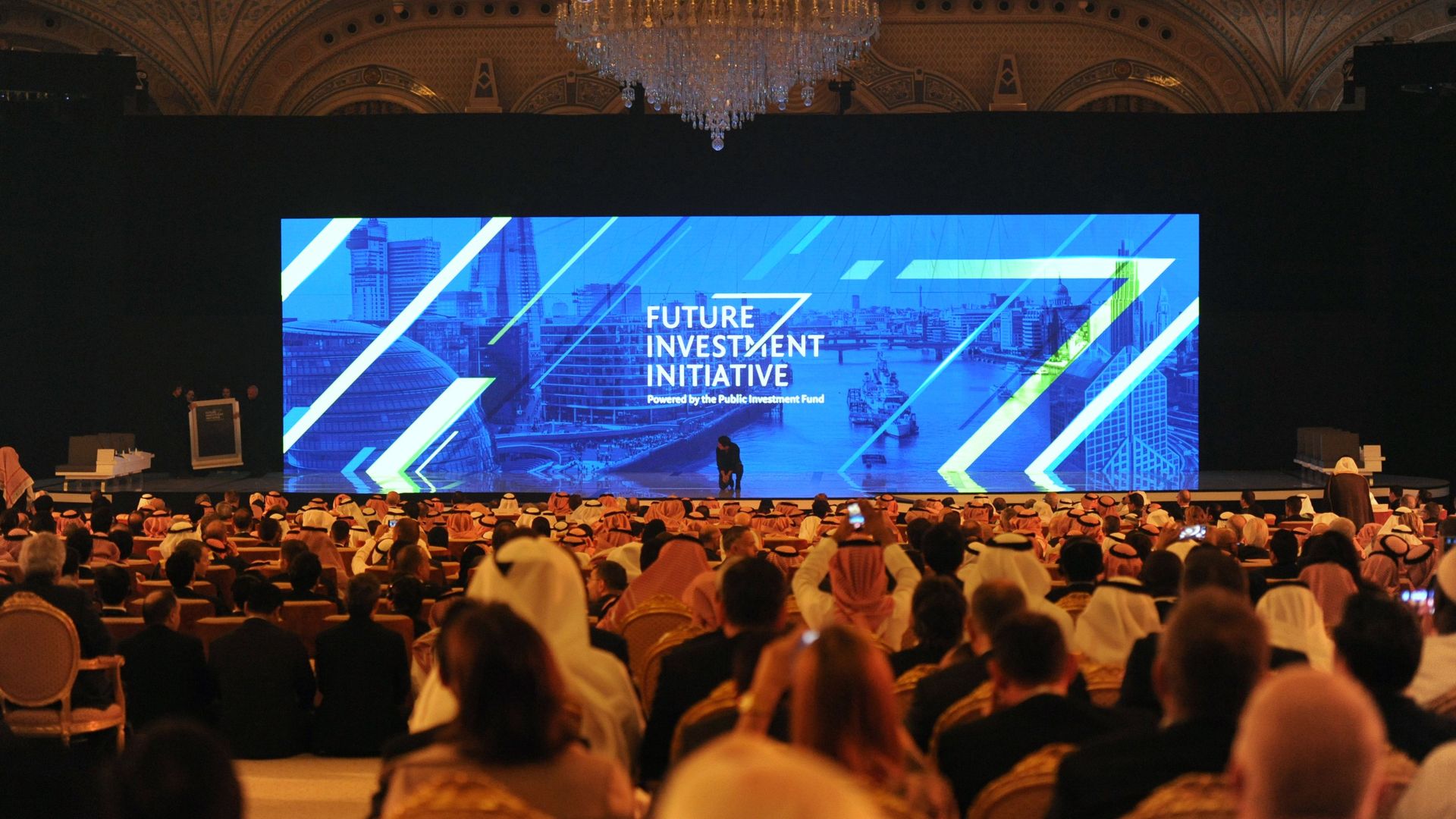 J.P. Morgan CEO Jamie Dimon last night became the first prominent Wall Streeter to say he won't attend next week's Future Investment Initiative conference in Riyadh, giving cover to folks like BlackRock's Larry Fink and Blackstone's Steve Schwarzman (both of whom officially pulled out this morning).
Be smart: It's much easier to bail on a conference than it is to unwind complex and lucrative business relationships.
Blackstone: Saudi Arabia committed up to $20 billion for a new global infrastructure fund that's targeting a total of $40 billion. Some other investors in the fund are beginning to murmur their disapproval, so we expect Blackstone to address the matter during its Thursday earnings call.
BlackRock: Last year BlackRock announced plans to open an office in Saudi Arabia (still a work in progress), and Fink expressed bullishness on "opportunity" in the kindgom after a summer visit.
J.P. Morgan: Picked to help manage the eventual Aramco IPO, J.P. Morgan has two operating licenses in Saudi Arabia, around 70 employees in Riyadh and has worked on sovereign bond offerings.
The bottom line: As of late Friday afternoon, all of these organizations (and others) were hoping that the Saudis would cancel or postpone the conference. It would have been a major embarrassment for the kingdom, but could have been a wise long-term play by maintaining good relations with Western business partners.
Now that ship has sailed, in part because of zero public pressure from the White House until a vague weekend threat via "60 Minutes" by President Trump (who also tweeted this morning that he's sending Secretary of State Mike Pompeo to Riyadh).
Treasury Secretary Mnuchin had reaffirmed on Friday that he'll attend the conference.
Also, and this cannot be overemphasized: No one knows the geopolitical or economic end game here, particularly if it results in Crown Prince Mohammed bin Salman losing his clear path to the throne.
Go deeper: Companies back away from Saudi business over missing journalist
Go deeper