DHS warns of escalation in election hacking attempts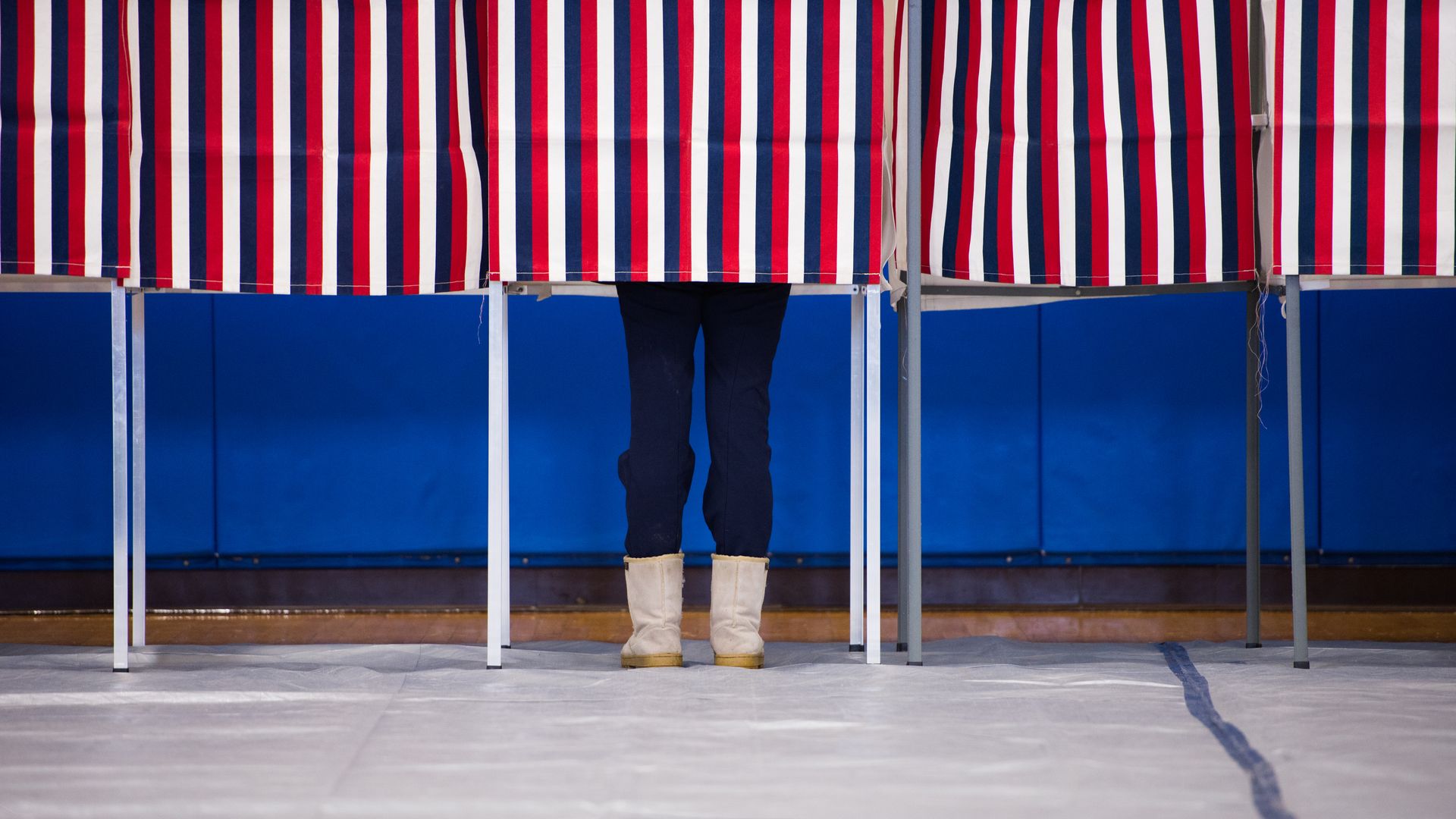 A new Department of Homeland Security intelligence assessment found there is a "growing volume of cyber activity targeting election infrastructure in 2018," NBC News' Pete Williams and Ken Dilanian report.
Why it matters: Until now, U.S. intelligence officials, as well as officials from the DHS, have maintained that the attempted hacks observed this year have not been as "robust" as the attacks observed in 2016. Midterms are less than 30 days away now, but most states don't have plans to update election infrastructure before the midterms.
The details:
The attacks have been intensifying since April, and some attacks were detected as recently as early October, per NBC News.
The attacks have taken the form of sending malicious emails that appear to be legitimate and conducting denial of service attacks — but the motive varies from causing disruption to stealing sensitive data to undermining confidence in the election, per DHS.
The government does not know who is behind the attacks, per NBC News.
What they're saying: "Due to improved relationships between DHS and our state and local election partners, our partners have increased their reporting of what they are seeing to DHS, which is contributing to a more comprehensive understanding of the threats facing our nation's election infrastructure," a DHS official said in an emailed statement to Axios. "This does not necessarily mean that our partners are seeing an increase in threats to their networks ... As we have consistently said, we have not seen any activity of the scale or level of coordination that we saw in 2016."
Go deeper:
Go deeper