Hillary Clinton says Bill shouldn't have resigned over Lewinsky scandal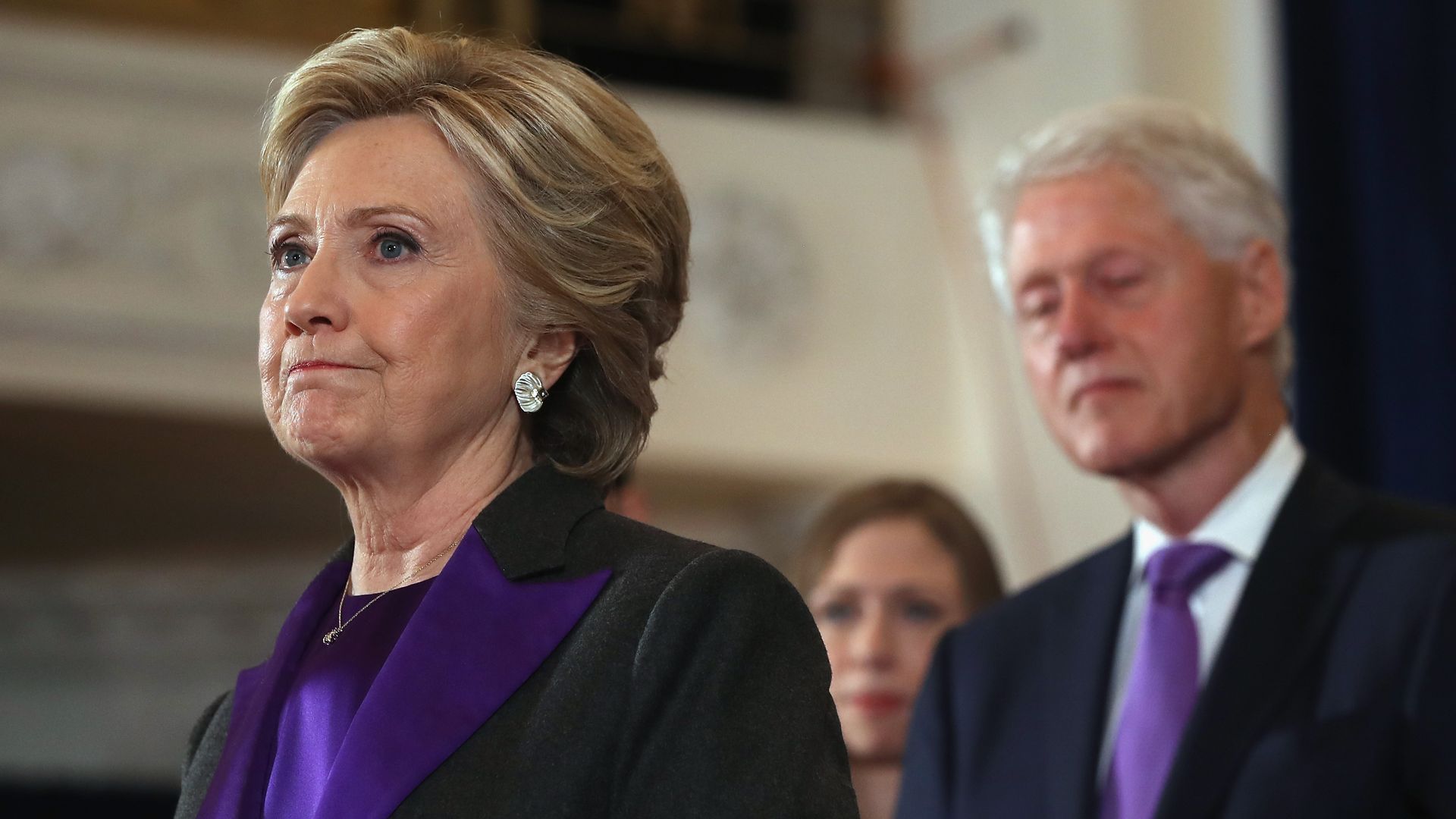 Hillary Clinton told CBS' "Sunday Morning" that her husband Bill should "absolutely not" have resigned from the presidency due to the Monica Lewinsky scandal.
"Let me ask you this. Where's the investigation of the current incumbent — against whom numerous allegations have been made?"
The big picture: Clinton's statement comes after some in the Democratic Party, including Sen. Kirsten Gillibrand, have stated that Bill should have stepped down as the #MeToo movement gained steam across the world. The former president has defended his own actions, claiming he did "the right thing" during the scandal earlier this year.
Go deeper