Sessions to expand resources for Chicago police department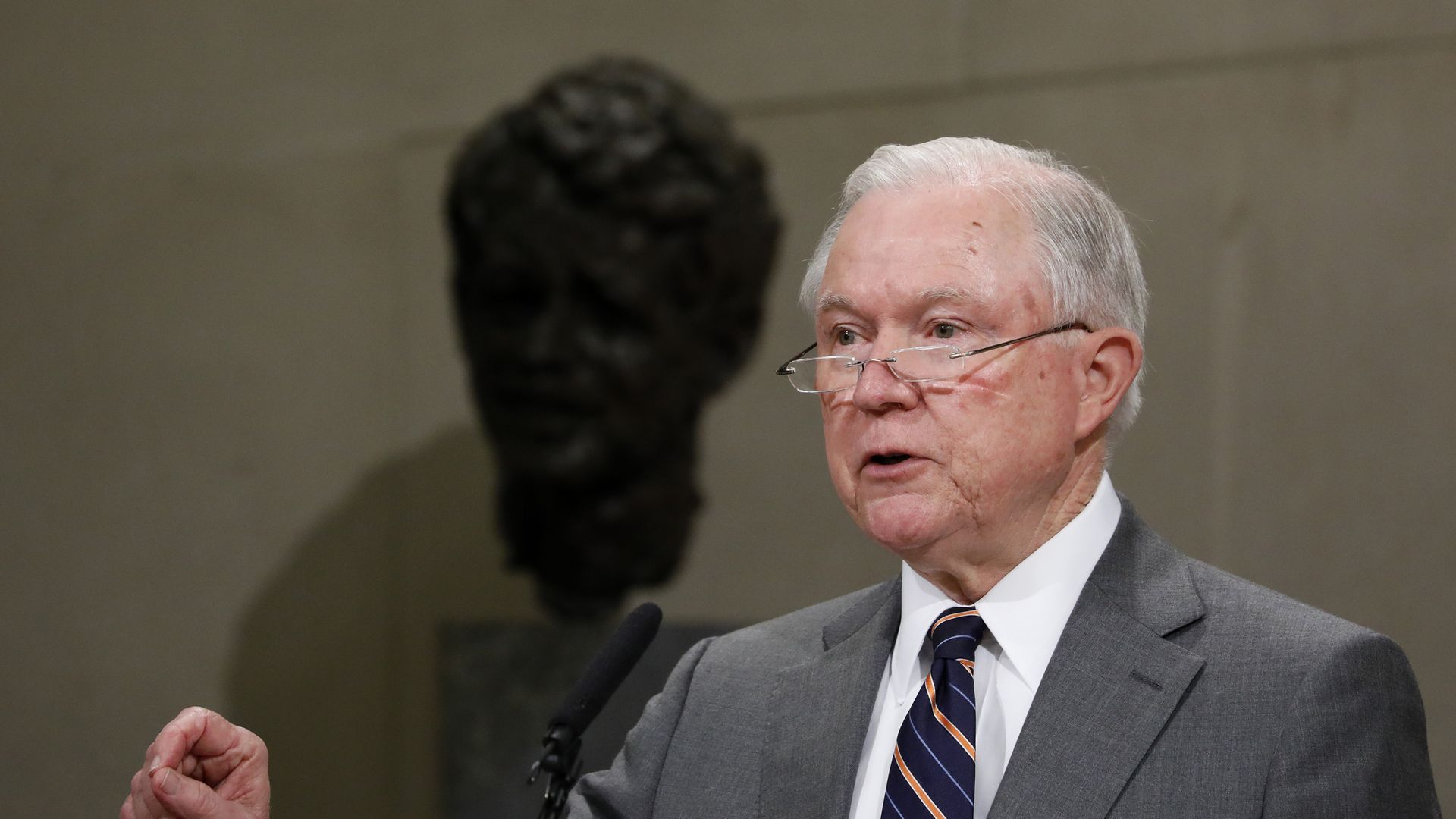 Jeff Sessions announced that the Department of Justice will be providing more resources for the Chicago Police Department, the DOJ announced on Friday evening, including five additional violent crime prosecutors for the city.
Why it matters: The increases come on the heels of his announcement that he'd be filing a statement in federal court opposing a consent decree on the department overhauling its policies and forcing sweeping changes. This also comes a day after Trump said he'd be "open minded" on stop and frisk, a controversial policing tactic, to curb Chicago's crime problem.
Go deeper