Climate, energy collide in annual UN meeting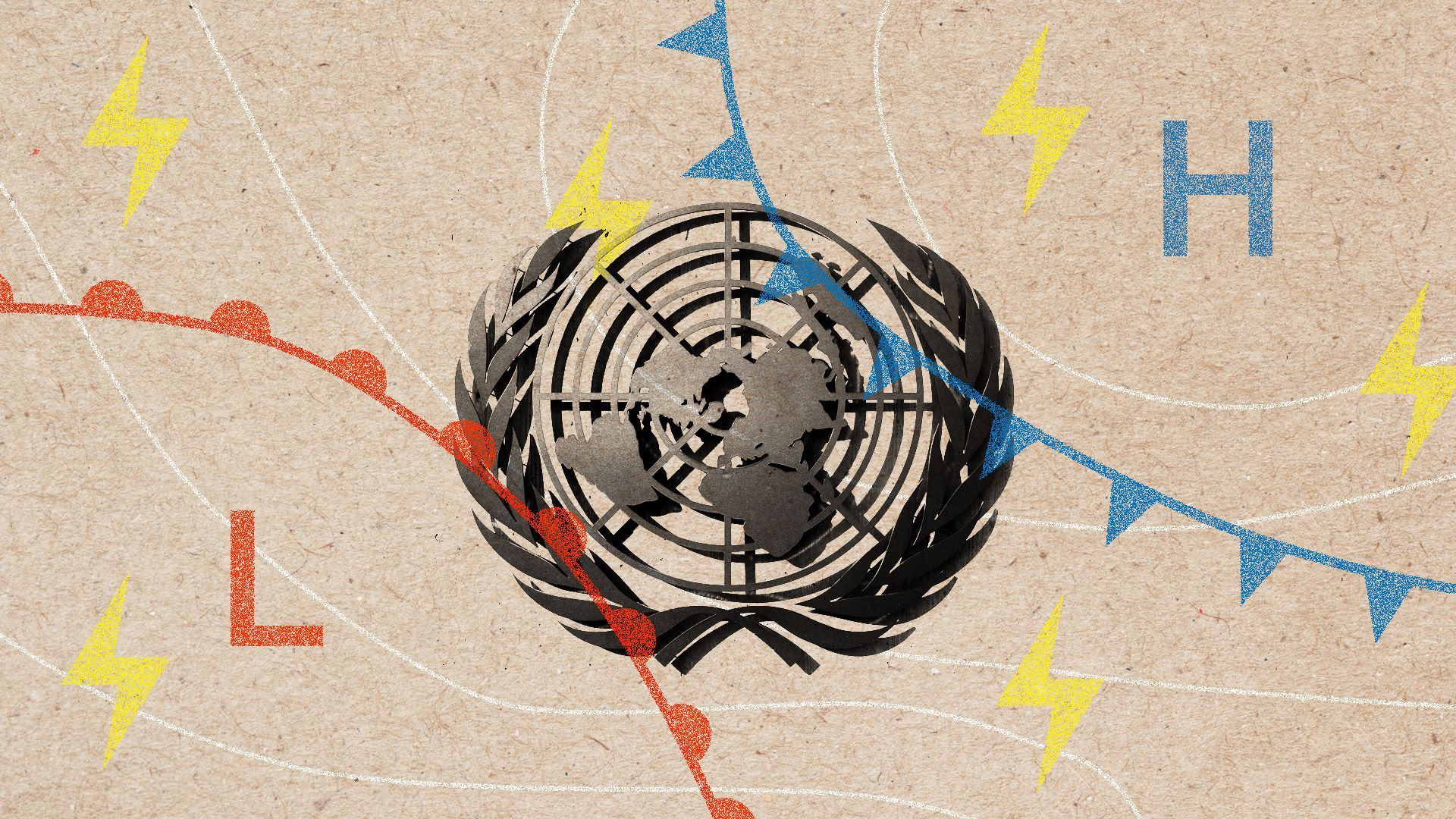 The world's dual attempts at addressing climate change and increasing access to energy are set to clash at an annual United Nations conference.
Driving the news: A seminal report released Oct. 8 by a UN scientific body ahead of the December confab underscored the urgency of climate change and what drastic efforts should be taken to address it.
The intrigue: The conference is being held in Katowice, Poland — a small city known for its history mining coal in a country still heavily dependent upon the resource.
Coal emits the most carbon dioxide compared to other fossil fuels.
It has historically been the cheapest and most prevalent electricity option in many countries.
Coal remains the dominant power source in many of the world's fastest-growing economies like China and India, which prioritize cheap energy access ahead of environmental concerns.
The details: Negotiators from hundreds of countries, including the U.S., will hash out additional details on the big 2015 climate accord agreed to in Paris.
Trump administration officials are expected to attend this year's conference, like they did last year.
But there's unlikely to be any movement toward reconsidering President Trump's vow, articulated at a Rose Garden speech in June 2017, to withdraw America from the deal.
Sign up for the daily Axios energy newsletter Generate by Ben Geman, and my weekly Harder Line column here.
Go deeper