Brewing backlash: Has #MeToo gone too far?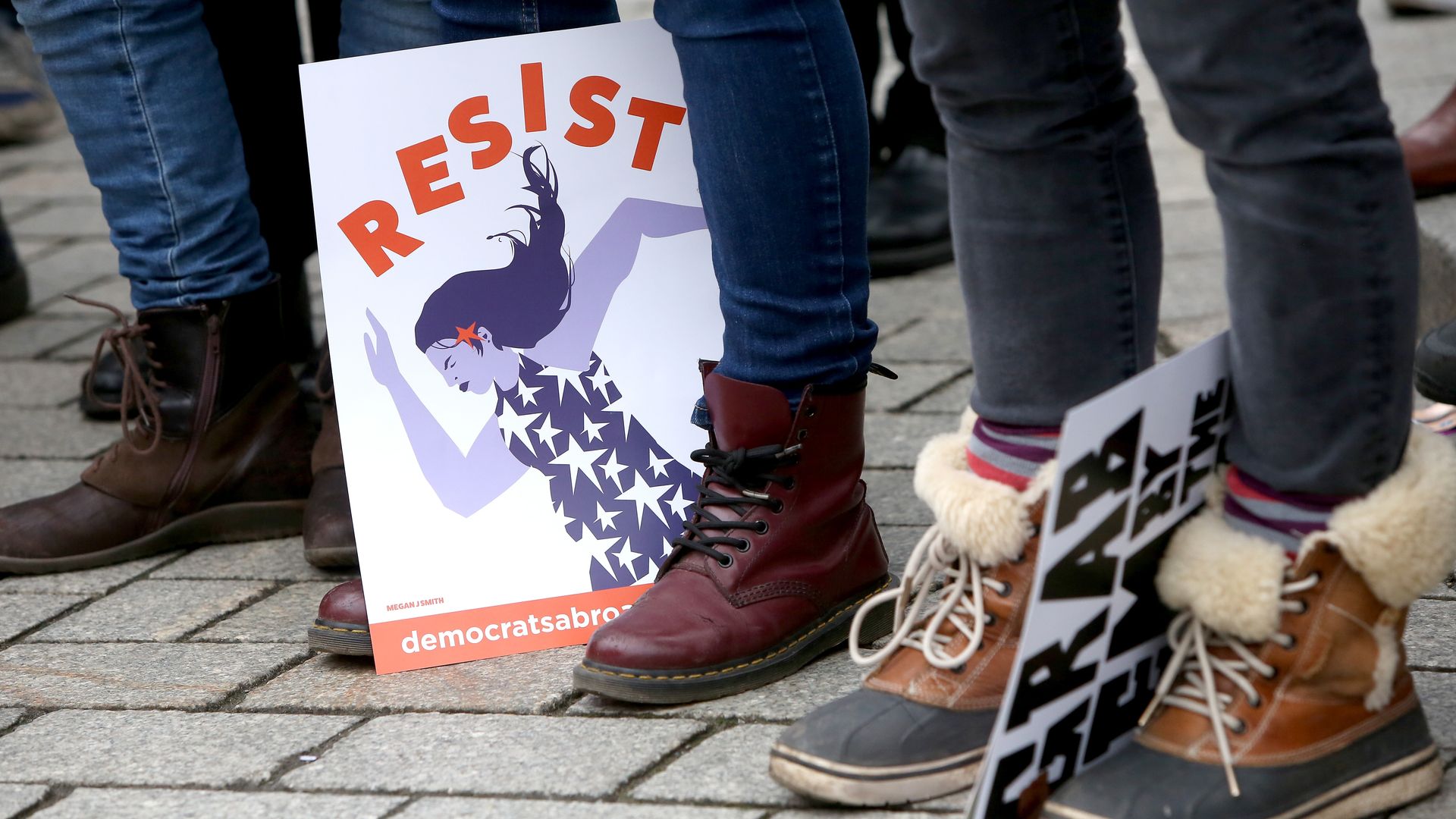 A #MeToo case at the University of California at Irvine has brought into question if the movement against harassment and abuse has gone too far, the L.A. Times reports.
The big picture: Women feel more empowered than ever to speak up against powerful people and institutions as the #MeToo wave continues to roll. But the situation at UC Irvine raises concern over how to define harassment, per the Times, and "whether all offensive acts deserve equal punishment."
The details: Professor Francisco J. Ayala, 84, was removed from the university and stripped of honors after four colleagues raised complaints about his behavior.
Assistant Dean Benedicte Shipley, 50, said she felt "objectified and humiliated" because Ayala frequently greeted her with compliments and "hugs and a kiss on the cheek." He defended his behavior as manners of respect learned in his home country of Spain.
He was found to have sexually harassed Shipley and two other women by a university investigation. Per the Times, the investigators sided with the women on some instances that were denied by Ayala, and that they could not verify.
Women perceived Ayala's behavior in different ways, per the Times. One professor, Elizabeth Loftus, said she thought his check kisses were "adorable," while Shipley said the way he hugged her was "more than creepy."
The other side: Associated dean for academic affairs at Boston College, Candace Hetzner, told the Times that heavy-handed reactions could hurt the movement's progress: "We've lost perspective on what truly matters. Rape and forced sex is heinous. Saying 'why don't you sit on my lap?' is not. To the extent you don't make distinctions … you risk getting a backlash that destroys much of what many of us have fought for."
Go deeper