DeVos drops delay of Obama loan forgiveness rule after court ruling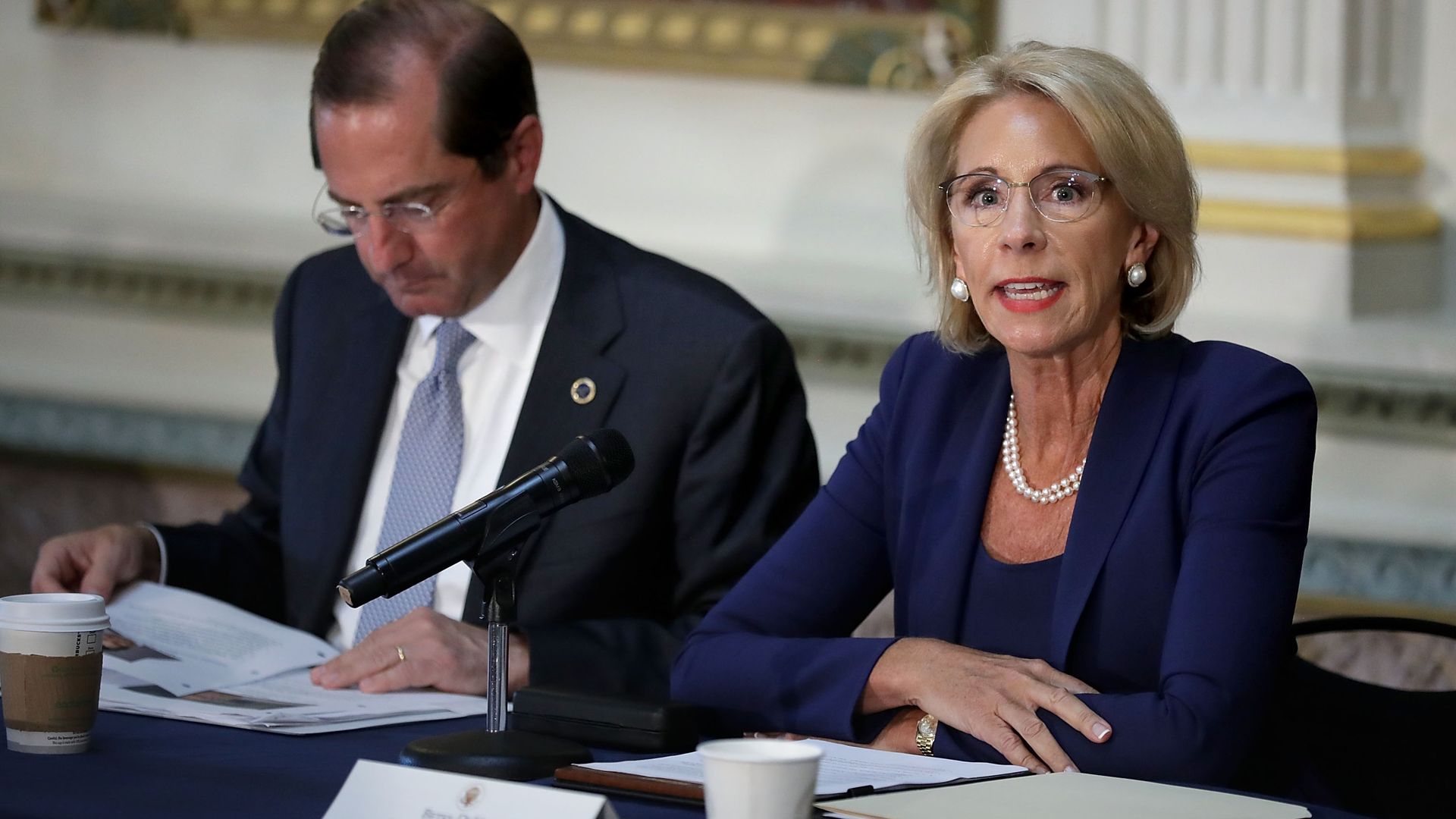 The Education Department will stop the two-year attempt to delay an Obama administration regulation that helped students who were deceived by for-profit colleges have their loans forgiven, the Associated Press reports.
The backdrop: A federal court ruled last month that the delay on the regulations was unlawful and the rule should go into effect. Under Obama, the regulation forced for-profit colleges to prove they provide gainful employment to the students they enroll. Department spokeswoman Liz Hill told the AP the department is working on a new rule that has a better policy for students and taxpayers.
Go deeper