The Khashoggi affair is a perfect storm for Saudi Arabia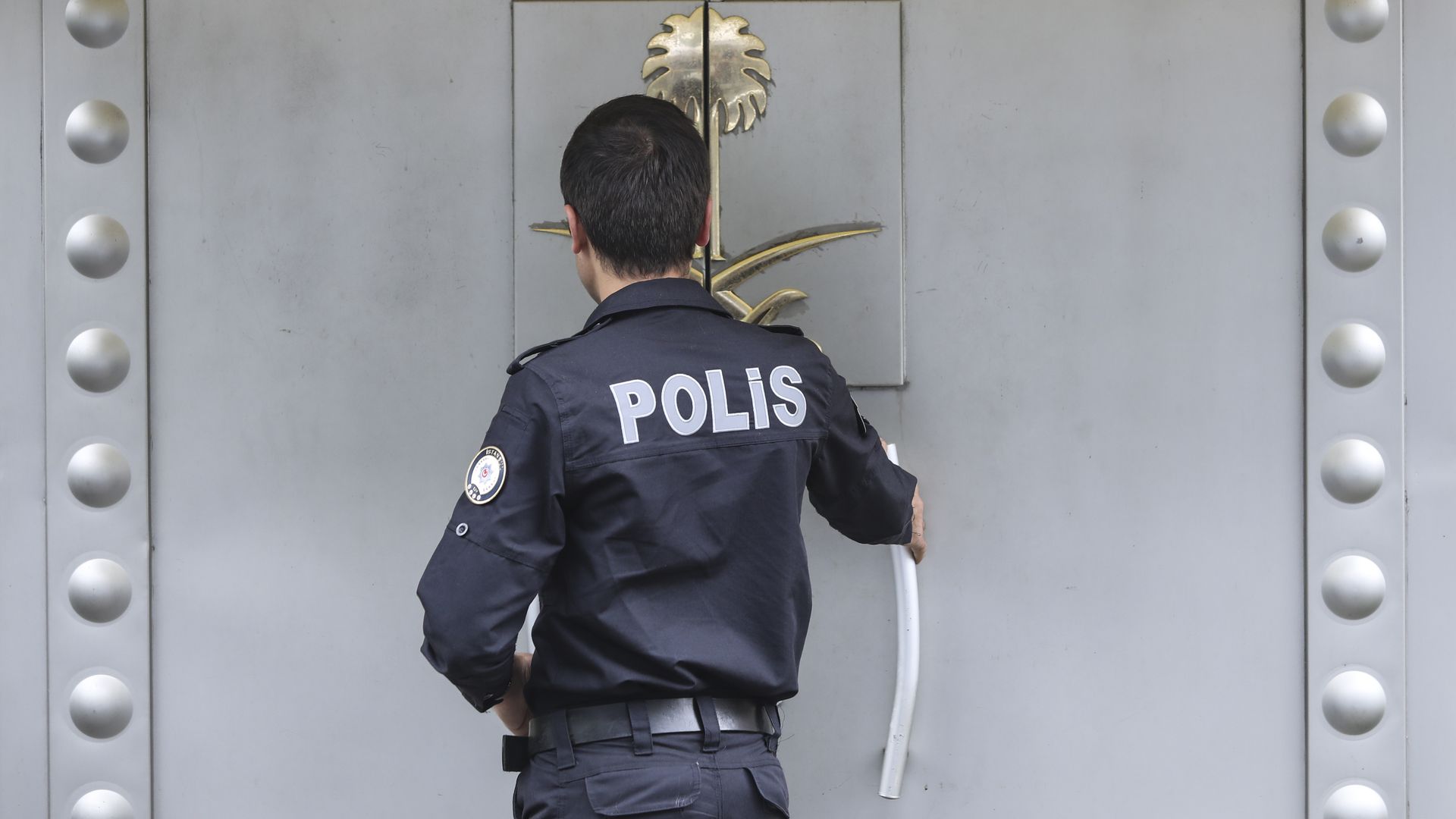 With the alleged murder of Washington Post columnist and U.S. resident Jamal Khashoggi, Saudi Arabia may have finally gone too far.
The big picture: The perception of Saudi Arabia in Washington, cultivated through years of lobbying and public relations, has been one of an ally and promoter of moderation; a partner against terrorism and bulwark against Iran; and a provider of oil and economic opportunity for defense contractors. But all of that goodwill may now go to waste if Saudi Arabia is proven to have murdered one of its most prominent dissidents.
The Khashoggi affair has reinforced the counterarguments of Saudi Arabia's detractors, who hold that the country has a reckless foreign policy, exemplified by its bloody war in Yemen and split with Qatar, both of which have been led by Crown Prince Mohammad bin Salman (MBS). They also maintain that the country is pushing the U.S. into ever-greater confrontation with Iran; that it talks about advancing relations with Israel but doesn't follow through; and that it calls for an end to extremism while being one of the most religiously intolerant governments in the Middle East.
That Saudi Arabia might have entrapped and killed one of its most globally prominent citizens, and in a diplomatic facility in the heart of a NATO ally, only gives credence to these critiques. Details of Khashoggi's alleged unseemly death continue to emerge: U.S. intelligence officials knew he was being lured for capture by the Saudis (information that should have been provided to Khashoggi but, for yet unknown reasons, was not); and Turkish ones reportedly captured his murder on audio tape.
The fallout in Washington has been both swift and robust. Leading members of Congress, such as Senate Foreign Relations Committee Chairman Bob Corker, are demanding honesty and explanations from Saudi Arabia. Others, such as Senator Chris Murphy, are calling for a reassessment of the U.S.–Saudi relationship. The pace of bipartisan criticism on Capitol Hill in both Chamber is picking up, with House Foreign Affairs Committee leaders Ed Royce (R-CA) and Eliot Engel (D-NY) having just sent a letter to the president calling on him to get to the bottom of this issue, with the future of U.S.–Saudi relations at stake. Prominent lobbying firms and leading companies are reconsidering or withdrawing their business.
What's next: It's likely that there will now be greater scrutiny about U.S. arms sales to Saudi Arabia, particularly for its war in Yemen. Further down the road, especially if Democrats capture a chamber of Congress, there are likely to be hearings and investigations into the nature of the U.S.–Saudi relationship, including the warm ties between MBS and Jared Kushner.
Joel Rubin is the president of the Washington Strategy Group and a former deputy assistant secretary of state.
Go deeper