The U.S. is about to hit an electric vehicle milestone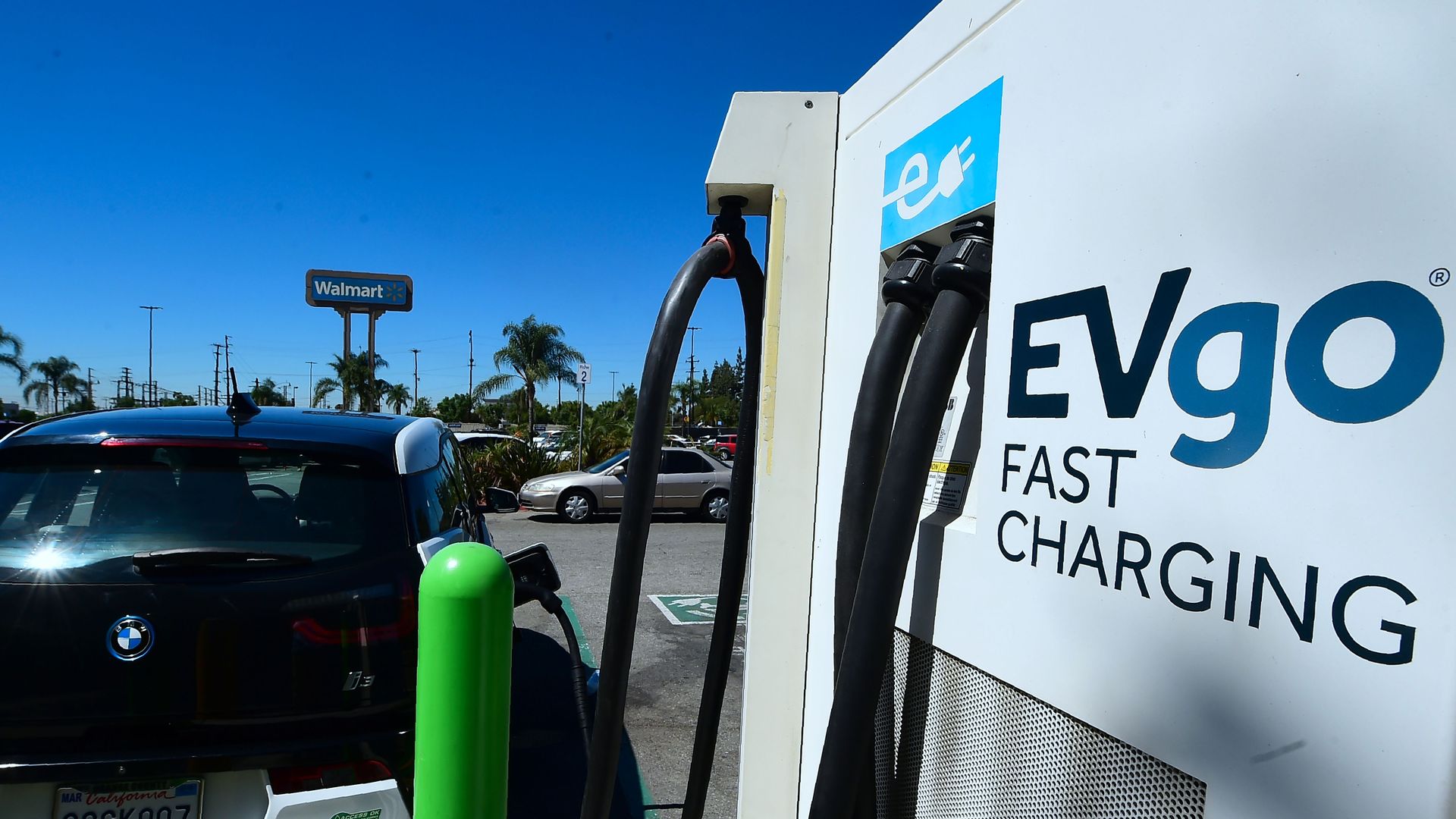 Sale of the one millionth electric vehicle in the U.S. is likely to occur this month, according to an estimate by the group Securing America's Future Energy (SAFE) that's based on data compiled by Inside EVs.
Why it matters: It's a symbolic threshold that signals growing adoption of the technology, even though it remains a small part of the overall U.S. market.
By the numbers: SAFE said automakers sold more than 110,000 EVs in the third quarter of 2018, a remarkable 108% rise from the same 3-month stretch in 2017.
A large majority of those — over 80,600 — were pure electrics, while plug-in hybrid (PHEV) sales were over 29,000.
Tesla's Model 3 was by far the top-seller in Q3, followed by its Model S; Model X; the Toyota Prius PHEV; the Chevy Volt PHEV; the Honda Clarity PHEV, the Nissan Leaf and the Chevy Bolt.
What they're saying: Ben Prochazka, VP of the Electrification Coalition, a sister organization to SAFE, said in a statement:
"The imminent sale of the one-millionth electric vehicle (EV) is a major milestone and brings us one step closer to reducing our transportation systems dependence on oil. This a direct result of the tireless efforts by communities and advocates throughout the 'EV ecosystem.While this momentum is a great moment in the push for the accelerated adoption of EVs, we need to continue to push for policies and support ongoing efforts to make the future of transportation electric."
Go deeper: SAFE analyst Paul Ruiz has more on the data here.
Go deeper