Lime to sue San Francisco over scooter permit snub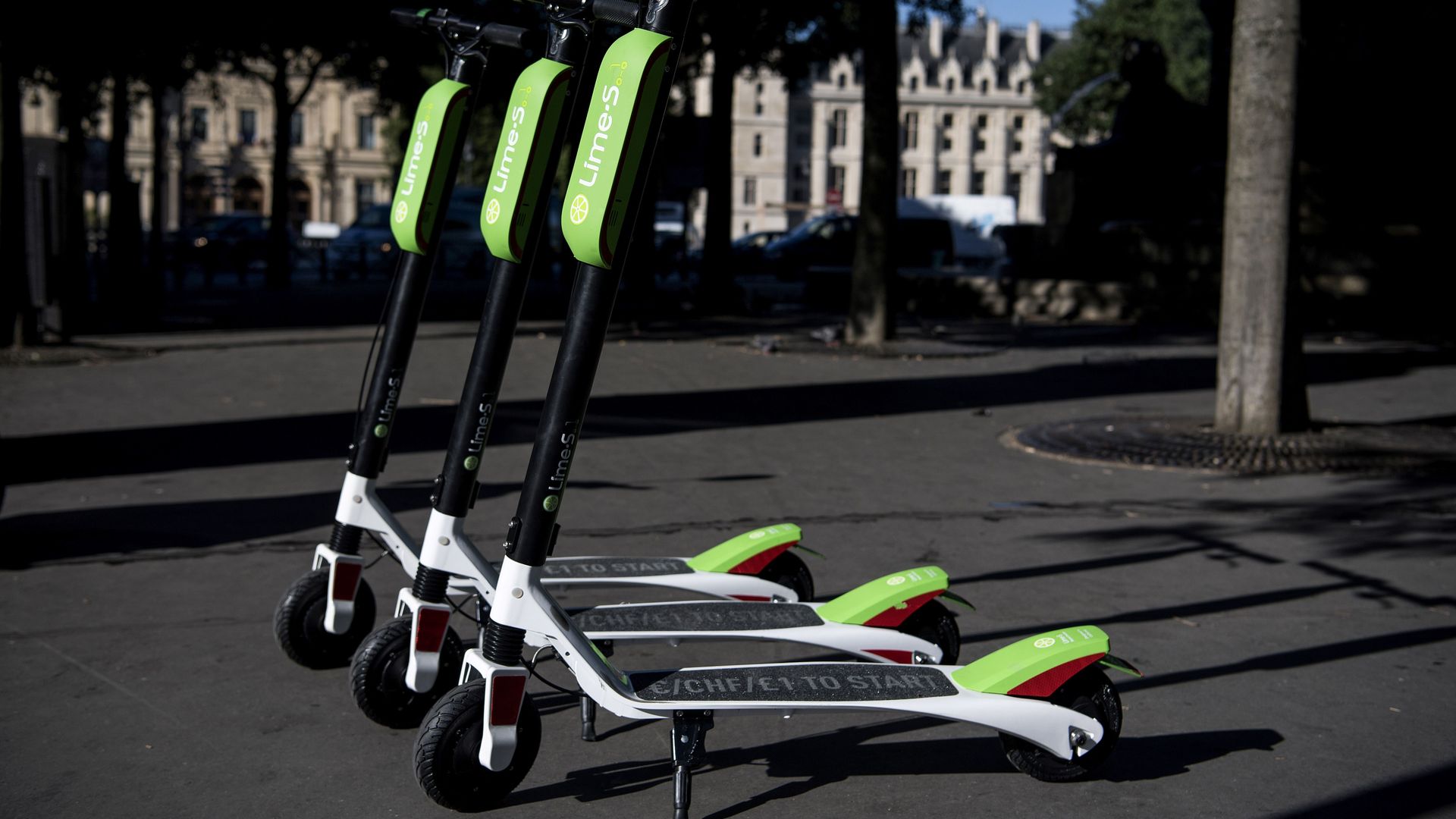 Lime, the Uber-backed startup that wasn't awarded one of the coveted permits to deploy scooters in San Francisco, is planning to formally apply for a temporary restraining order on Friday against the city, arguing that its selection process was unfair.
The big picture: It's hard not to see this as a last-ditch effort by Lime to stop its rivals from operating in San Francisco as they're set to begin on Monday. The company reportedly appealed the transportation agency's decision last month after it snubbed all three companies that rolled out their scooters before the city had created a pilot program in favor of two startups that had waited. Go deeper: How Skip wants to win the scooter wars by following the rules
Update: On Friday, a San Francisco judge denied Lime's attempt to stall the program's start on Monday, but did order five transportation agency officials to testify as the company's lawsuit continues. Lime called the decision "a victory for the people of San Francisco and Lime."
Go deeper